First BREEAM Outstanding rated building outside London
Aurora, Finzels Reach, Bristol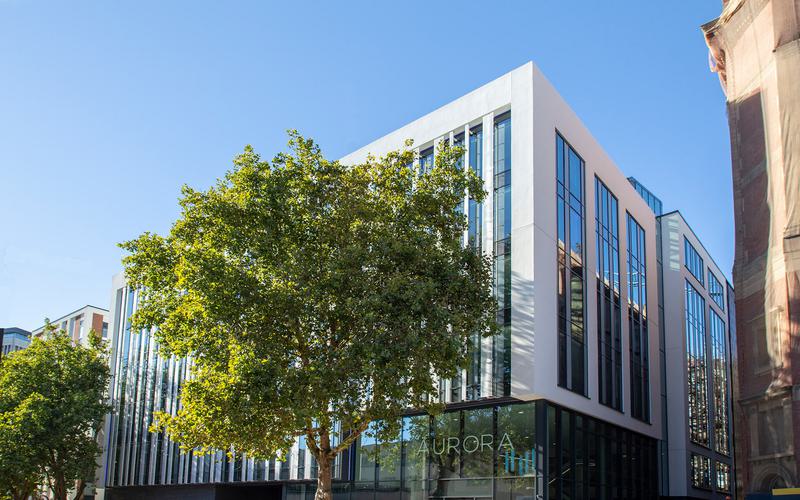 Occupant comfort, energy efficiency and wellbeing were central to our design of an exemplary new 8,800 sq. m Grade A office building in Bristol that was the first building outside London to achieve a rating of BREEAM Outstanding.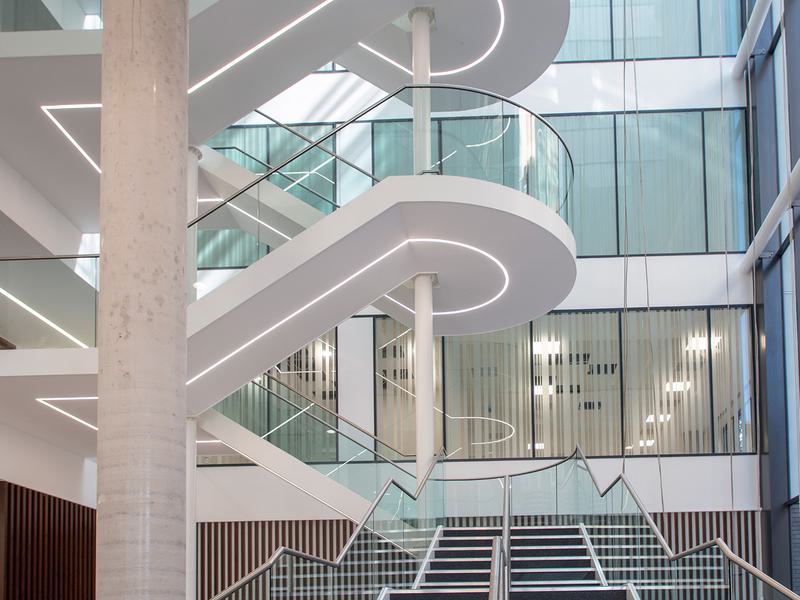 We advised developer Cubex for several years on their high-profile Finzels Reach regeneration scheme in the heart of Bristol city centre overlooking the Floating Harbour.
The 4.7-acre scheme, funded by Palmer Capital, includes over 400 stunning PRS apartments, a Premier Inn and Aurora, an 8,800 sq. m Grade A office building. In 2019 it was selected by Channel 4 as the base for its new Creative Hub.
We delivered the building services design and the civil and structural engineering design on Aurora. Our engineering design focussed on occupant comfort, energy efficiency and low carbon consumption.
The result is a space that is efficient, offers maximum natural daylight and promotes health, wellbeing and productivity amongst users. It's an approach that has enabled Aurora to secure a BREEAM Outstanding rating, which at the time was just one of six such-rated buildings in the UK and the only one outside London.
We achieved this predominantly through passive means. Conventional heating/cooling systems are used but the demand placed on them is minimal due to our design. Our approach included façade optimisation and the repositioning of the building's core to maximise daylight and reduce reliance on artificial lighting.
The design will influence user behaviour with prominent stairs to encourage walking to lower floors, storage for 112 bicycles, and rapid electric car charging points.
In addition, our engineers and transportation specialists supported Cubex with other aspects of the overall Finzels Reach development, including the Premier Inn and the PRS development. The latter provides a mix of affordable studio, one- and two-bedroom apartments specifically designed as long-term rental homes and the development includes communal facilities such as a roof top terrace.
With the wider project team, our work ensures the design of the development architecturally ties in with the surrounding buildings and delivers Cubex's vision for a vibrant mixed-use development that links to the site's medieval history with pedestrianised, narrow cobbled streets.
In 2019, Aurora at Finzels Reach won Commercial Development of the Year at the Bristol Property Awards.
Got a project in mind?
Get in touch with us.