Active input guides BREEAM 'Excellent' ambitions at award-winning speculative office development
Scarborough Group International, Sheffield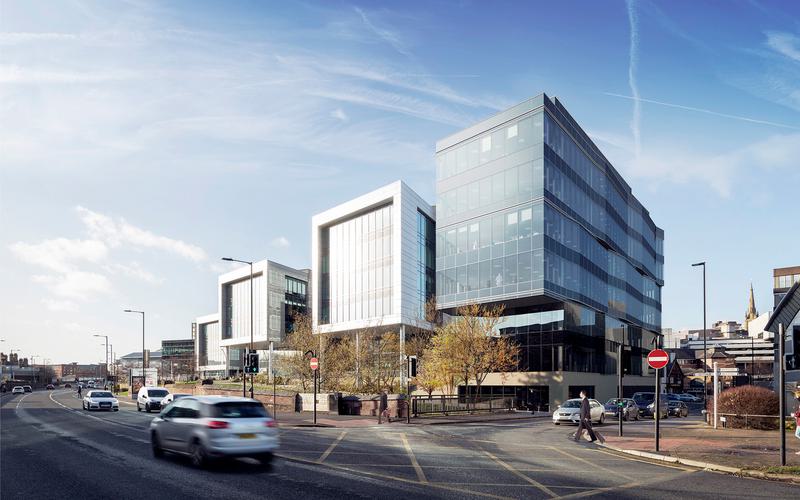 Involved early, and playing an active role within the project design team, our BREEAM specialists guided the Endeavour team towards achieving a BREEAM 'Excellent' rating.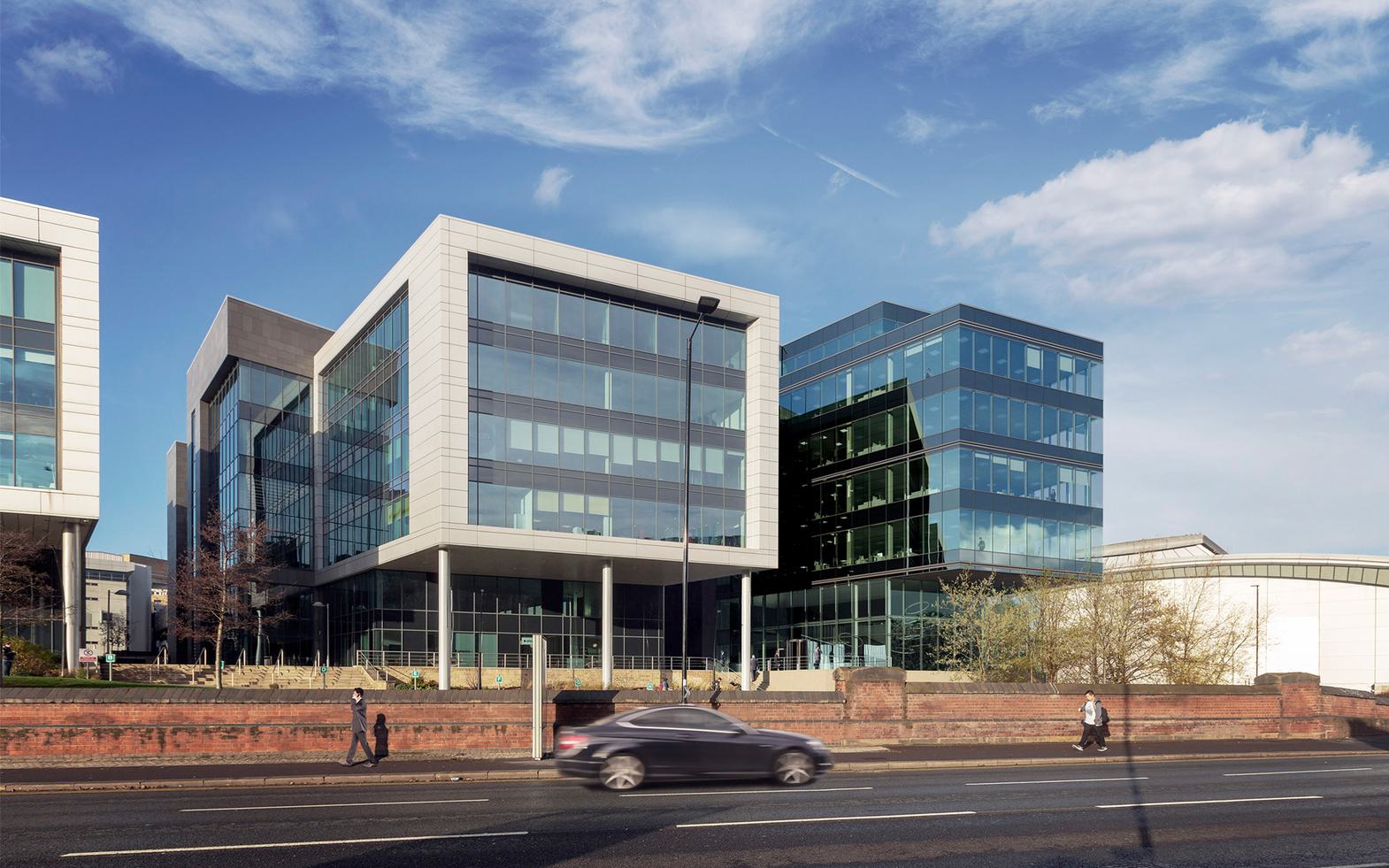 Endeavour has been funded and developed through a joint venture agreement between Scarborough Group International and Metro Holdings of Singapore, supported by an additional £14 million-pounds-worth of pension fund investment.
The 64,995 sq ft state-of-the-art office building is the final phase of the acclaimed Sheffield Digital Campus, marking the completion of 15+ years of development and the creation of best-in-class business space totalling some 243,000 sq ft that's home to a plethora of household names, including Sky, IBM and Kennedys.
Endeavour offers premium workspace with an impressive double-height reception, eight highly-efficient and flexible floorplates of ground floor amenity space, club-class changing and shower facilities to promote active-travel. The icing on the cake, an impressive rooftop terrace offering panoramic views of the famed 'Steel City' skyline.
Responding to modern day trends
Endeavour is deigned to respond to trends around the future use of workspaces, accelerated by the covid pandemic, including appreciating the prevalence of agile-hybrid working styles many businesses are adopting.
Design measures include reduced touchpoints throughout the building, making the office environment a safer place to work.
First-class sustainability
Having successfully delivered on several other high-profile projects for Scarborough Group International in the region, we were appointed to the project to act as the BREEAM assessor.
Our smart energy and sustainability specialists outlined the steps Endeavour's design team needed to take to achieve an "Excellent" BREEAM rating, including design stage modelling.
Located within close proximity to public transport links and amenities, the development aims to promote sustainable travel through the use of a travel plan and by providing excellent cyclist facilities. We provided guidance around the optimal number of cyclist storage spaces, location, and type which would best promote sustainable transport choices.
Highlights include achieving 100% of BREEAM credits under the 'Transport' criteria, ensuring sustainable transport is at the heart of the development.
The building also achieved 85% of BREEAM credits under the 'Energy' criteria which confirms the design intent to ensure Endeavour is a highly-efficient low carbon building.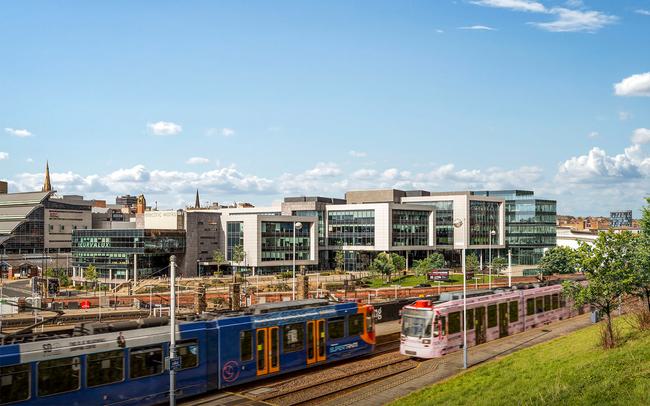 Added value
We provided advice around reducing the overall water consumption of the building when in use, specifying low flow sanitaryware.
Solutions include a water leak detection system so users will be alerted if there's a major leak from the mains water supply. In addition, sanitary flow control devices have been incorporated which shut off the water supply to toilet areas when not in-use, preventing undetected leaks from occurring while people aren't in the building.
Our advice has also informed the ecologist appointed to the project, in terms of regenerating the existing site, where possible, and supporting long-term ecological value.
The site's urban nature meant attempts to improve the ecological value of the site would be best aimed at species that are less sensitive to disturbance and capable of adapting to an urban context. Consequently, the site has adopted a native species planting scheme.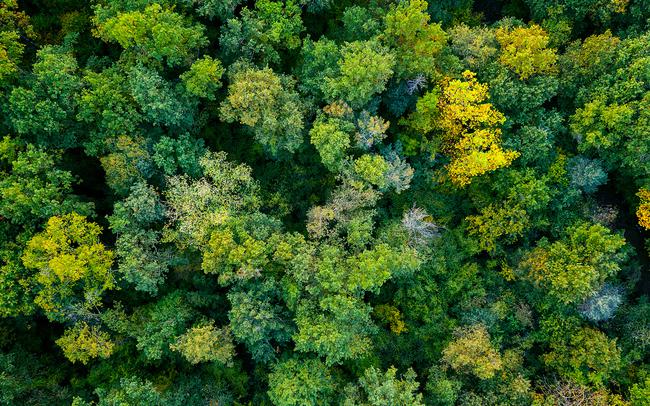 Location, location, location
Sheffield Digital Campus is part of a new office quarter aiming to inspire the next generation in a prime location in the centre of the development framework for HS2.
In a city where Grade-A office supply is extremely limited, it has injected nearly a quarter of a million sq. ft of prime business space across four buildings, supporting over 2,500 jobs and establishing a new office quarter linking the city's major transport hubs to the central business district.
Part of an award-winning development
Got a project in mind?
Get in touch.