Back to News
Two Hydrock fire safety experts become published authors
1st Mar 2023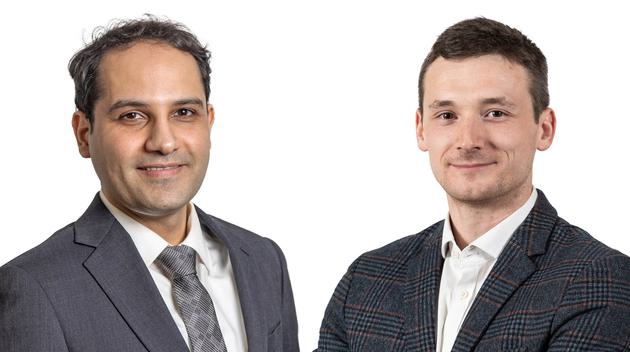 We are celebrating two members of our fire safety division becoming published authors.
Mostafa Jafarian, technical director of fire safety in our Manchester office, has become a published co-author of a book titled, 'Behaviour and Design of Steel and Composite Connections in Fire'. Mostafa worked alongside co-author Professor Yong Wang, a professor of structural and fire engineering at the University of Manchester.
It is the only book dedicated to fire performance of connections in steel and composite structures. Aware of the current barriers in the way of practice, the pair decided to take on this feat in order to synthesize research findings on this important subject and to explain its essential features in an accessible way, and as a single source.
Commenting on the publication, he said:

"

Writing any book is a long journey and requires huge dedication. Ours has been no exception, but it's great that it's finished and available for people to access. Our hope is that this book becomes a requisite reference to researchers and a valuable guide to structural fire engineers when trying to implement performance-based fire engineering design and ensure structural safety under different fire conditions.

"
You can find the book here.
James McNay, deputy divisional director of fire safety and based in our Edinburgh office, has also become a published author of a book titled 'A Guide to Fire and Gas Detection Design in Hazardous Industries'.
James wrote the book during lockdown in response to a lack of published guidance on the subject. In a bid to translate highly technical standards into a more digestible format, he decided to collate his own learnings from over a decade of consulting, testing and developing design methodologies to create a reference guide that effectively communicates the fundamental first principles for engineers.
Commenting on the book, James said:
"

The book is intended to fill in some of the gaps in BS60080 and serve as a companion to that standard. My hope is that it helps debunk some of the myths around performance-based design in the high hazard industries, while framing the technical content around anecdotes from industry which I hope make the book accessible to all involved in safety engineering.

"