Sustainability strategy shapes high-rise landmark London scheme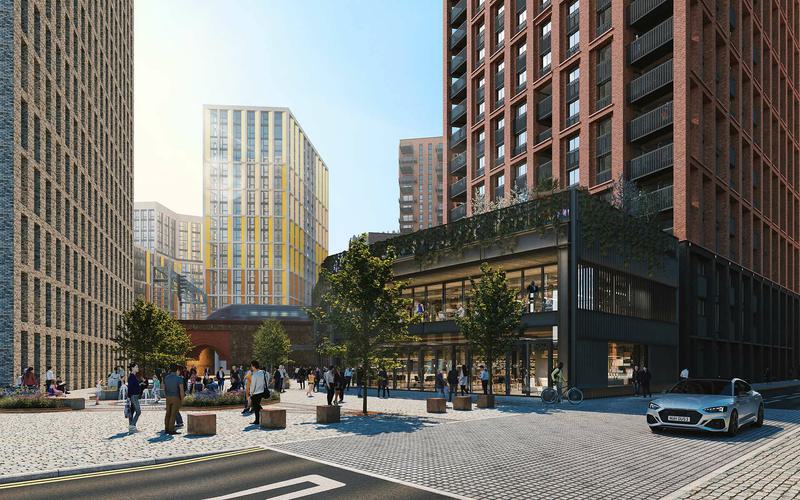 Our integrated engineering, energy and sustainability advice secured planning permission for a 26-storey residential tower in Nine Elms, London as part of the wider masterplan for the New Covent Garden Market redevelopment.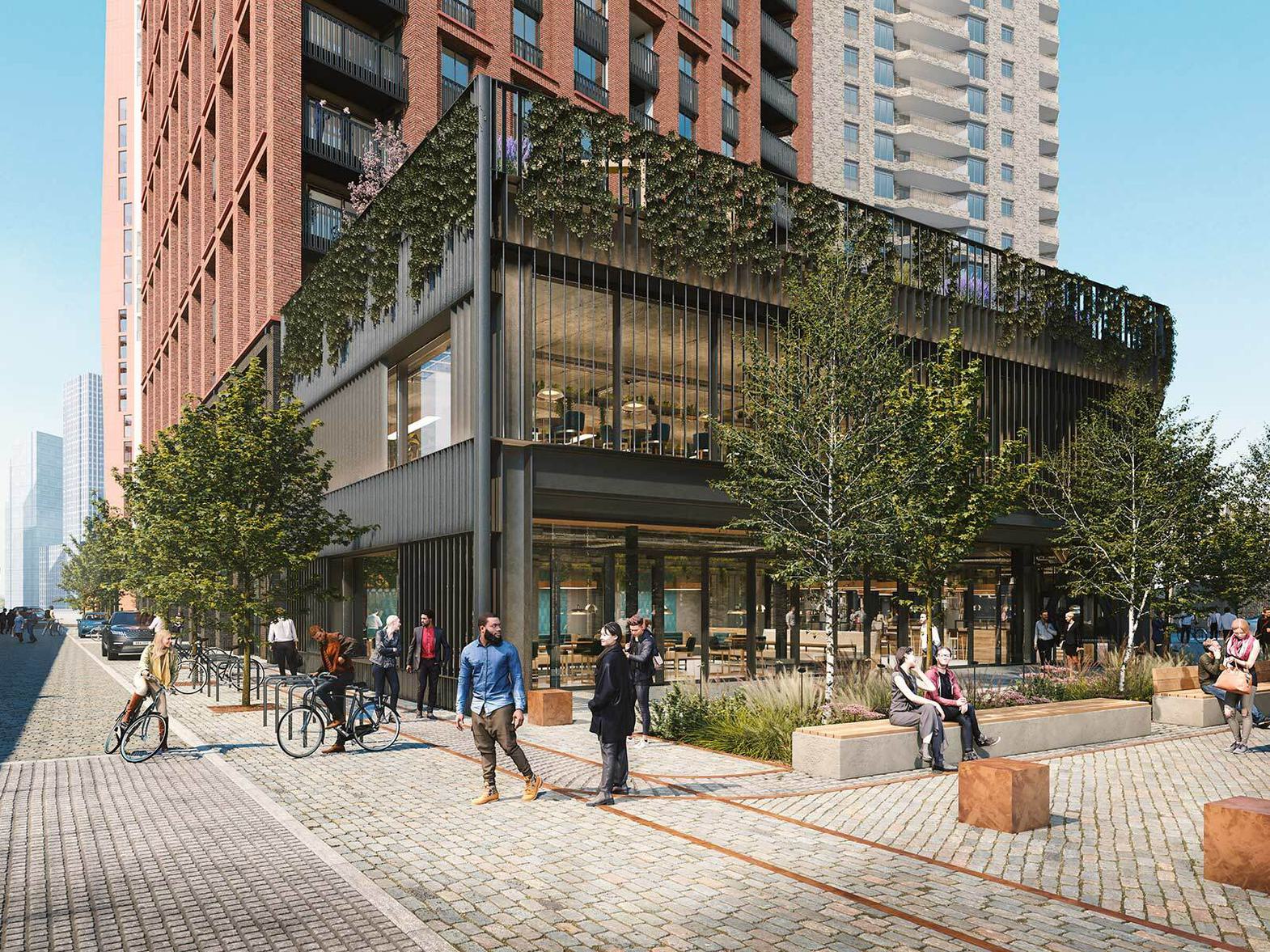 We supported a joint venture between VINCI UK Developments Ltd and St Modwen Ltd (VSM) to secure approval for a Reserved Matters Application and a Section 96a application for Apex 1, a landmark 26-storey development which forms part of the wider masterplan for the New Covent Garden Market site.
Apex 1 will deliver 201 new homes as well as 490 sq. m of retail space on land released as a result of VSM's New Covent Garden Market redevelopment.
This zone 1 site is adjacent to the Nine Elms Northern Line tube station and is the first building of the wider Apex development site which has outline consent for a further 422 homes and 6,000 sq. m of commercial space.
Appointed at the feasibility stage in 2020, we have delivered a range of engineering, energy and sustainability services to help shape the scheme and ultimately secure planning approval from the London Borough of Wandsworth in 2022.
Our MEP, Fire Safety and Smart Energy & Sustainability teams have played a key role in the overall project team to help shape a highly sustainable development.
Our MEP team liaised with the local authority to ensure Apex 1 can accommodate a future connection to a planned local heat network whilst securing a more immediate solution to deliver highly efficient heating and cooling. Our design solution centred around an ambient loop system connected to roof-mounted air source heat pumps. It's a solution that enables construction to move forwards quickly, taking the implementation of the local network out of the project's critical path.
Our fire team delivered a complete fire safety strategy for the scheme ahead of the planning submission, while our Smart Energy & Sustainability team has advised on façade optimisation, and delivered energy modelling, life cycle costings, a BREEAM assessment and a WELL pre-assessment.
Our energy and sustainability work, in collaboration with the architects, Glenn Howells Architects, will enable Apex 1 to achieve a 57% reduction in carbon emissions through the use of air source heat pumps. This results in a cumulative reduction of 69% when passive design measures are taken into account. This is far in excess of the London Plan requirement of a 35% on-site reduction in emissions.
Our team also delivered an ESG strategy for Apex 1 with principles and goals to support VSM with their investment outreach for the scheme. To deliver strong ESG credentials, our team advised on how to reduce operational energy, as detailed above, and advised on biodiversity initiatives and the overall use of the rooftop garden and podium garden space. We also supported VSM with the 'social value' aspects in respect of communicating their ethical work practices, maximising the use of local resource and apprentices, and embedding elements of the local culture in the site.
Our team drew the ESG strategy and goals together within an overall Sustainability Vision document which we authored as part of the planning submission.
Apex 1 incorporates an architecturally distinctive two-storey pavilion to house ground floor retail and a first-floor amenity area for residents, as well as a roof garden.
On the wider Apex site, our civil engineering and utility management specialists are supporting on incoming utilities, road layouts and the external lighting design.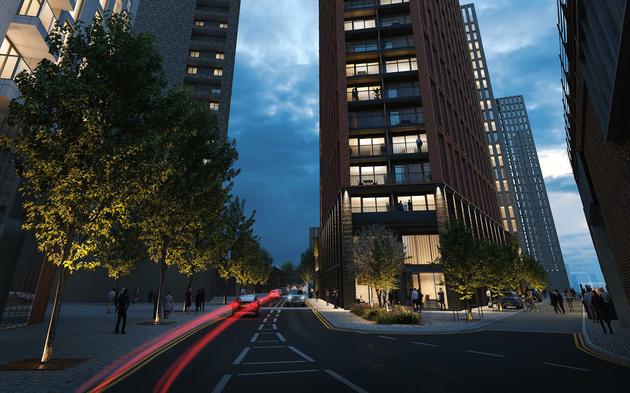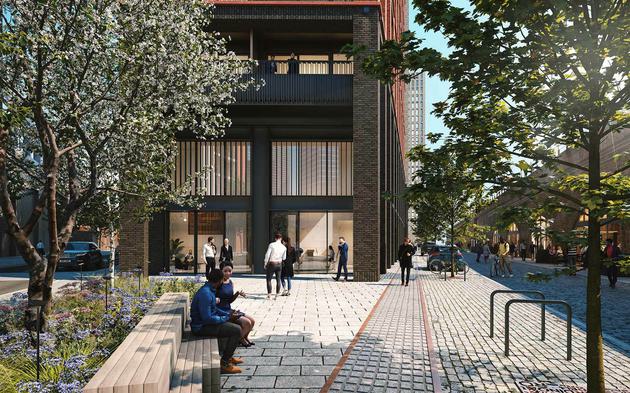 Got a project in mind?
Get in touch with us.