Creating a positive legacy for health and wellbeing through sport
Sheffield Olympic Legacy Park
Sheffield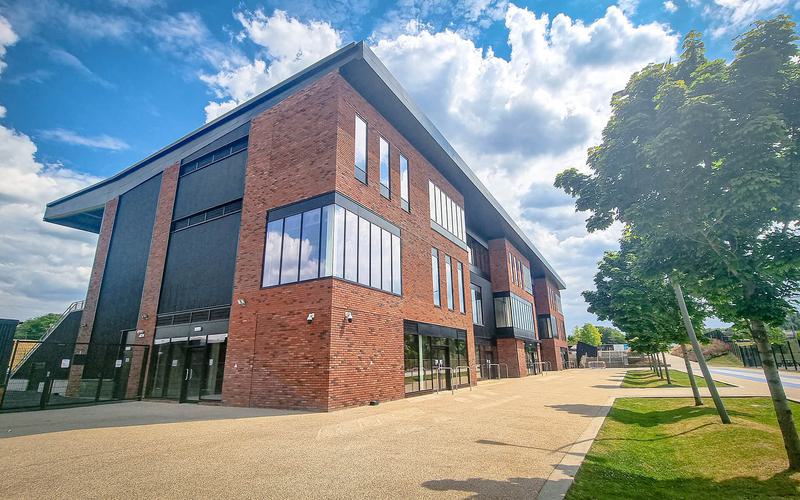 Integrated engineering design to help create a high-performing sports stadium that matches the scale of ambition of a community.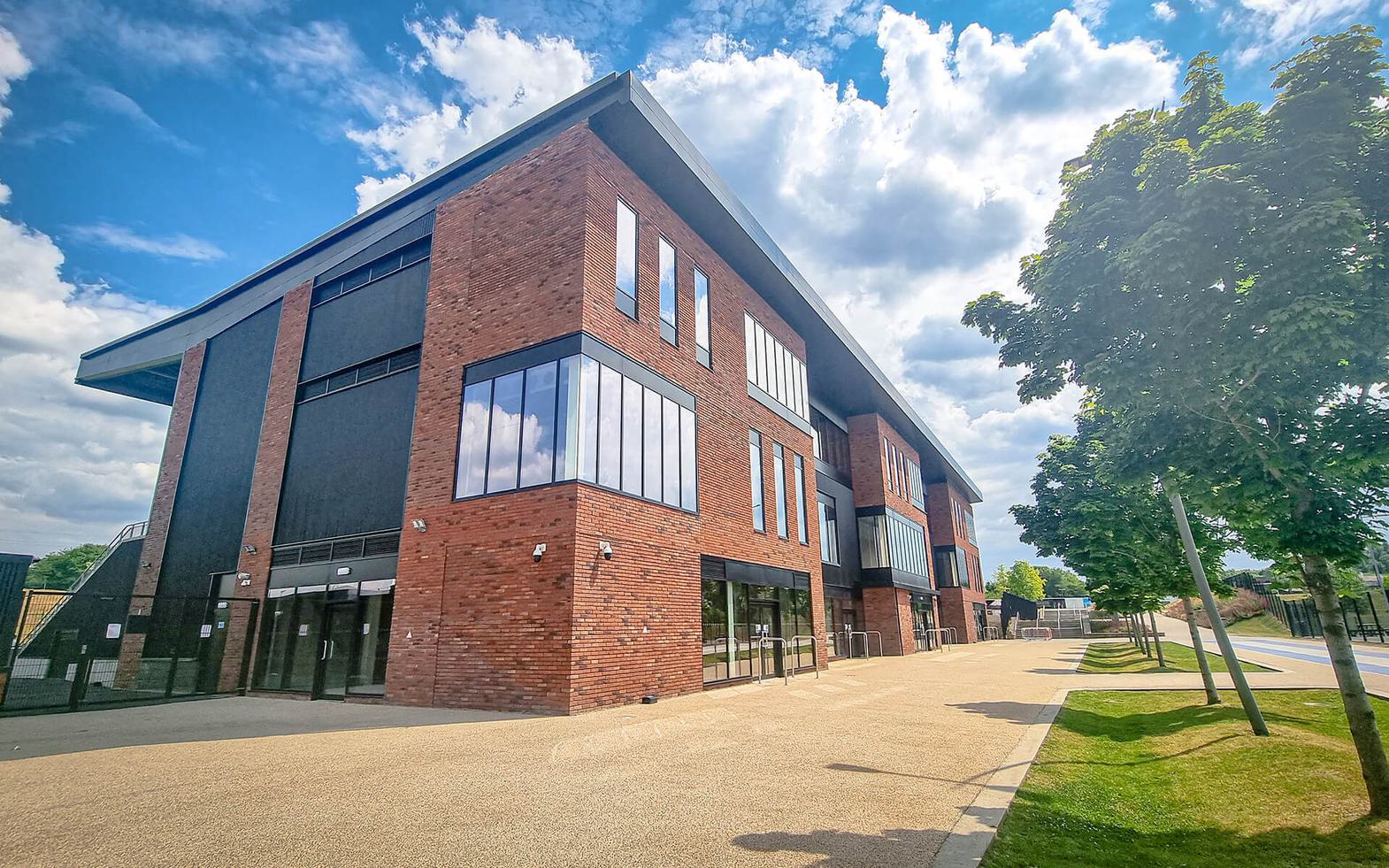 The Community Stadium at Sheffield Olympic Legacy Park is a £6.5m project that has delivered a 1,320-capacity venue, which will rise to 4,000 following future phases, developed by Scarborough Group International (SGI).
Sheffield Olympic Legacy Park was established in the wake of the 2012 London Olympic and Paralympic Games to deliver a legacy through the four themes of sport, community, economy, and environment. The vision is to provide world-class sports, education, health and leisure facilities, new skills, and jobs for the community.
This project marks the latest step forward. Upon completion, it became the permanent home to Sheffield Eagles Rugby League Football Club.

A space for all the community
In addition to serving as the home of the Eagles, the stadium will be open for use by other professional and grassroots sports teams, alongside the wider community.
Beyond sport, the stadium has been cleverly designed to support small and medium-sized life sciences businesses by offering high-quality, flexible, and collaborative business space. This will create the perfect launchpad to a diverse and rapidly expanding community.
The venue also has more than 2,100 sq m of commercial space, with scope to add thousands more across the 80-acre site as part of the masterplan.

Detailed MEP design
Working closely with the architects, Whittam Cox, our MEP specialists provided detailed designs through RIBA stages 1–4.
Our role on the project team was to design the fundamental mechanical and electrical systems that enable the stadium to perform efficiently and sustainably, minimising energy and water consumption wherever possible.
In addition, we've delivered detailed design (RIBA Stage 4) on the fitout of a flexible workspace for professionals and SME businesses in the sports, health, wellbeing and activity sectors.

"

"We're pleased to maintain and extend our trusted relationship with Hydrock who have an exceptional track-record of delivering sustainable, futureproof solutions for the built environment. This will be critical on the latest phase of the vital regeneration at Sheffield Olympic Legacy Park and our plans to create an inspirational community that promotes enterprise, innovation and wellbeing.

"
Jon Anderson
Project Director at Scarborough Group International
Sustainability fact
Sheffield has one of the oldest district heating networks (DHN) in the UK and over the years, the network has expanded considerably. It provides the city with a low carbon energy source, mainly generated from Sheffield's nonrecyclable waste.
Blended fire engineering design
Having been confirmed as the project's main contractor, GMI Construction appointed our team to deliver fire engineering design from RIBA Stage 4 through to handover.
The mixed-purpose aspect of the project was viewed by our team as both a challenge and an opportunity for unique blended designs.
Some areas of the development are considered 'Sports Grounds' and, therefore, were designed to specialist 'Green Guide' standards. However, spaces designated for office use warranted a separate design methodology. Typically speaking, conventional guidance doesn't cover interaction like this and, therefore, we needed to assess the development holistically, ensuring safety is provided to all occupants.
Through unique fire engineering design, we maximised matchday seating potential. The pillars of our optimised strategy involved robust formulae to calculate escape capacity. This ensured safety and compliance regarding occupancy flow, travel distances and gangway design — whilst also accommodating as many people as possible to safely enjoy the atmosphere of games.
Bringing people with insights of supporting large international stadia schemes to the project, we advised on several critical areas which will ultimately safeguard the venue. These included safe capacities, escape routes and flow rates.
The stadium completed in June 2022, a mere 16 months after breaking ground.

A catalyst for excellence
In time, Sheffield Olympic Legacy Park will also be home to Canon Medical Systems' Park Community Arena, which will become the UK's first affordable net-zero carbon built sports, healthcare and community arena featuring an integrated medical diagnostic centre.
Got a project in mind?
Get in touch.