Award-winning redevelopment of listed former MoD building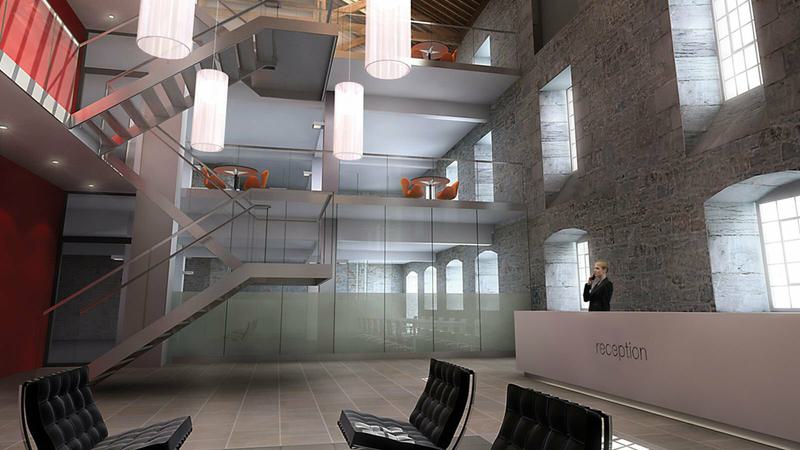 Incorporating a dramatic scissor stair into our structural design, our engineers transformed an abandoned naval facility into a stunning, state-of-the-art, mixed-use attraction on Plymouth's waterfront.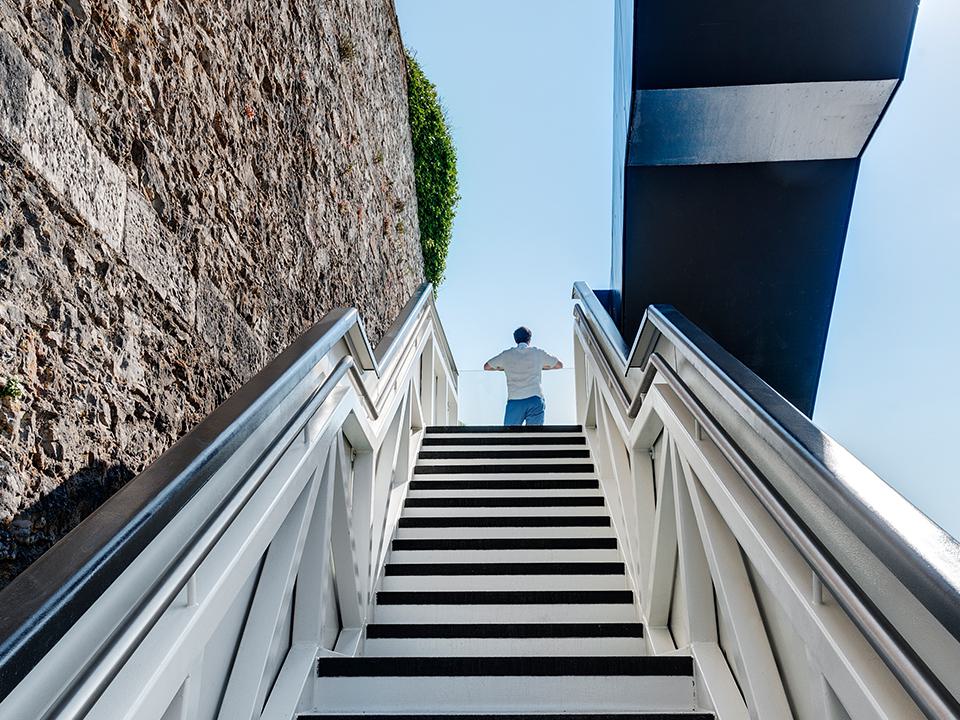 Mills Bakery is a Grade I listed building situated within the Royal William Yard on Western King, Plymouth. Built in 1831, this classic Victorian-era building was used as a naval facility, but had seen no use since the Ministry of Defence left it in the 1980s.
As part of wider proposals for the whole yard, developer Urban Splash planned to transform the building into an elegant, contemporary mixed-use scheme comprising residential, office and commercial space.
Our structural design team provided civil and structural engineering consultancy services. Throughout the design, it was essential that all historic features were treated with respect, that structural repairs were sympathetic and involved minimal disruption to the fabric of the building. Given the substantial nature of the stone, cast iron and timber primary structure, the engineering challenges presented were manifold; to this end the team worked closely with other design team members and English Heritage.
A key aim of the project was to open up the many dark spaces within the building where there were few or no windows, allowing natural light in by modifying the existing structure to create atria and stairwells.
A dramatic atrium serving the residential area rises through the middle of the building, with aesthetically designed steelwork supporting the floor and glass balustrade. Adjacent to this space, a two-storey high structural opening was made in the 1m thick stone wall, and an impressive five-storey staircase hangs from drop rods.
The office area revolves around a three-storey high atrium containing a scissor stair, designed closely with the architect. The stair is supported only at landing levels, with no support at the half landing points, which was technically very challenging - normally, such a design is not possible in buildings where the original structural form is as functional in nature. However, the south edge of the atrium was remodelled to incorporate a concrete slab and load-bearing masonry core, which was the ideal structure to resist the large lateral reactions from a scissor staircase. The atrium is a spectacular space and the stair itself forms a stunning focal point.
The development is now a landmark area within Plymouth's waterfront, comprising 88 apartments with office, retail and leisure facilities and easy-access transport links. The retention of the building's original features and sympathetic design earned us several awards, including being shortlisted for the 'Heritage Award for Buildings' in The Institution of Structural Engineers Awards 2008, and awarded the 2011 RICS 'Building Conservation Award', the Daily Telegraph British Homes Awards 2010, the 2010 Gold Standard Building for Life Award 2010, and the 2010 RIBA South West region award.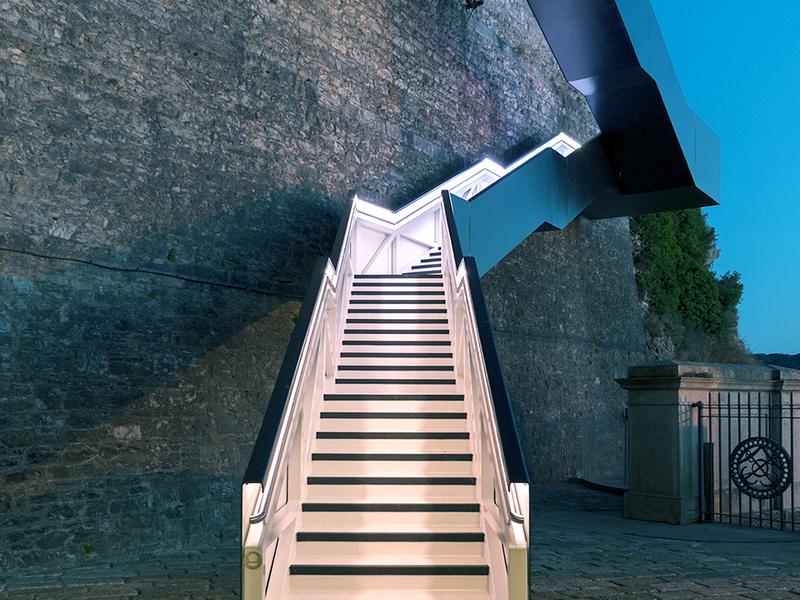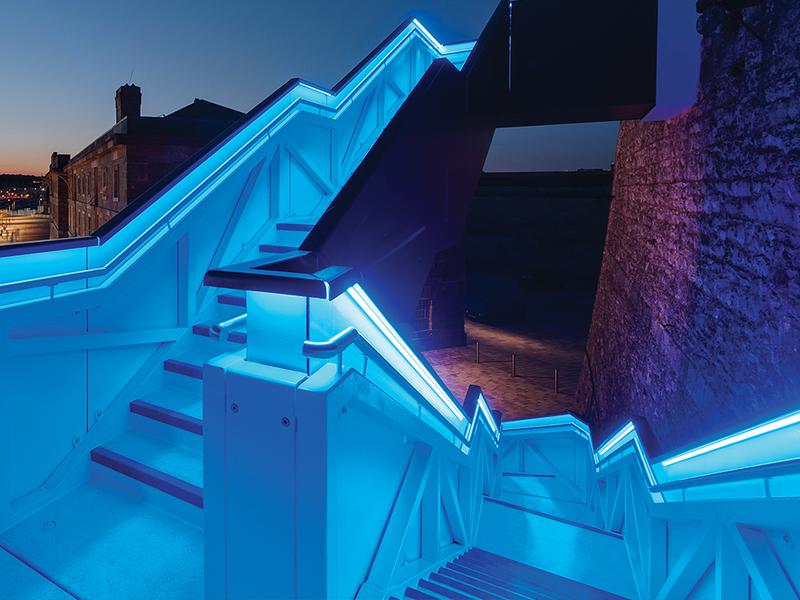 Got a project in mind?
Get in touch.