Stunning way to open up the South West Coastal Path
Royal William Yard Staircase, Plymouth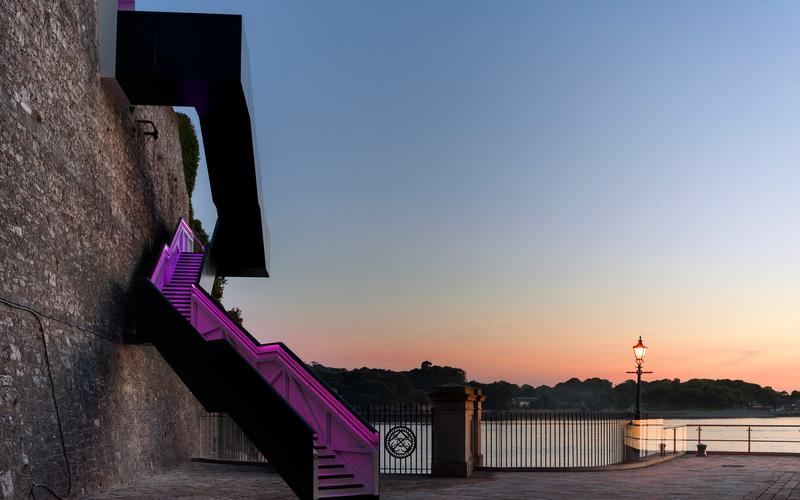 Award-winning and stunningly dramatic staircase created to open up the South West Coastal Path allowing walkers to pass through the 19th century Royal William Yard.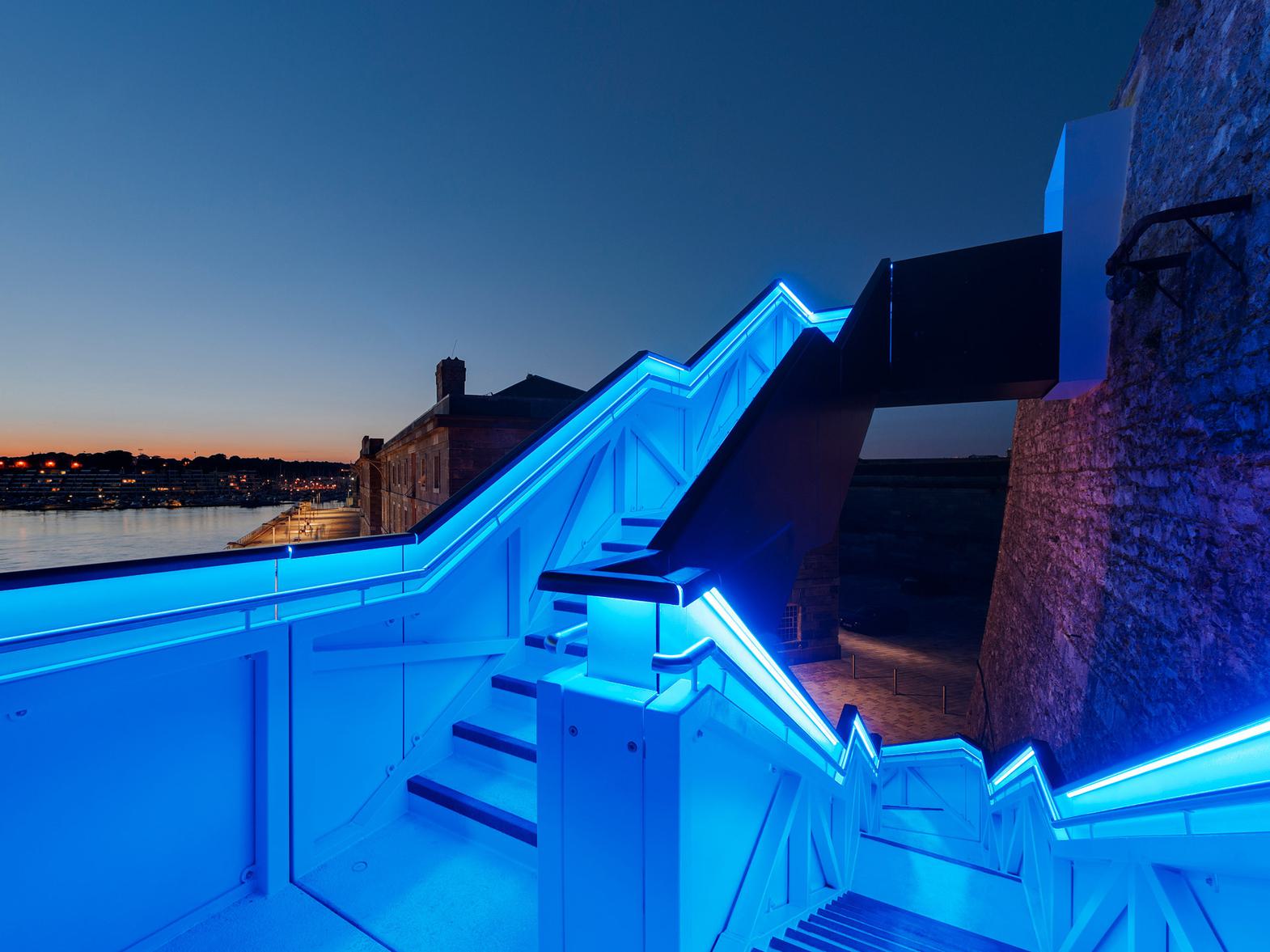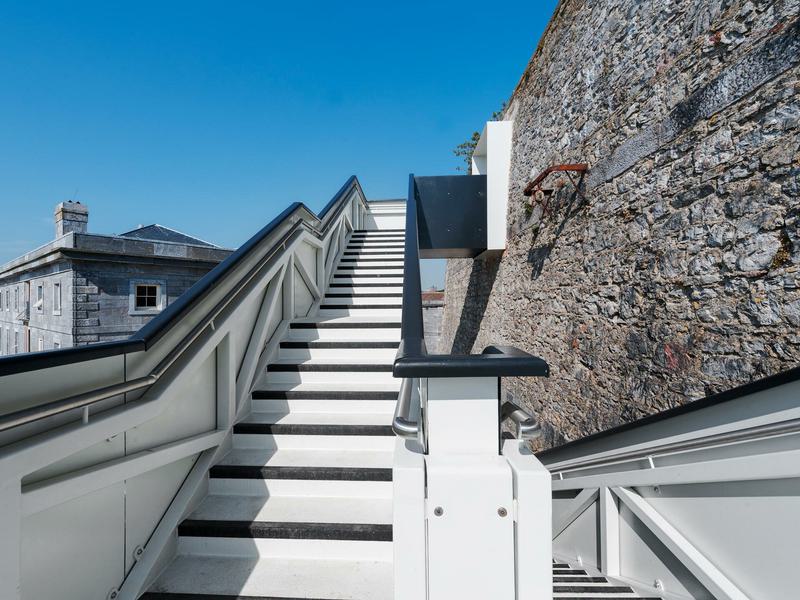 The Royal William Yard Staircase is part of the regeneration of the Grade I listed and scheduled ancient monument, Royal William Yard, by developers Urban Splash and Gillespie Yunnie Architects.
The yard, a series of former Royal Naval victualling buildings designed by the eminent civil engineer Sir John Rennie in the mid-nineteenth century, has always been a cul-de-sac due to its peninsular sea defence location. Now, however, the staircase forms the last link, allowing walkers on the South West Coast Path to pass through the yard via its boardwalks. It joins the path between the high cliffs, park and historic battlements of Devil's Point to the south east to continue via the Stonehouse Ferry in the onward westbound direction.
The stairs are a bold and contemporary design which at night is illuminated by colour-shifting ribbons of LED lights. In keeping with our long tradition of projects at the yard, and as part of the project team, we carried out the structural design which works as a series of trusses spanning between stiff cantilevering encastre beams into the 1m thick facing wall and bedrock cliff beyond. We worked closely with the architect and the steel fabricator to fast-track designs and ensure that the detailing belied the hidden heavy engineering. Our work also delivered the challenging design and construction programme at minimal cost.
Our geotechnical specialists played an important role in informing the highly cost-effective design and construction solution that was so important to the project moving forward. In carrying out an assessment of the cliff face, they applied their specialist rock mechanics experience and local knowledge to take a risk-based balanced view of the site investigation.
Since completion, the staircase has become a destination in its own right, bringing more visitors to the Yard and making a positive contribution to the regeneration of the former military buildings.
Urban Splash worked with the Friends of Devil's Point Park, the South West Coast Path Association and Plymouth City Council on the project. In 2014 it was named the most sustainable scheme in the Architects Journal's Small Projects Awards, with the judges impressed by its contribution to the public realm and its role in creating the final link to an important coastal route.
Pictures courtesy of Gillespie Yunnie Architects and Richard Downer
Got a project in mind?
Get in touch.