Back to News
We've been shortlisted for two Ground Engineering awards!
5th Apr 2023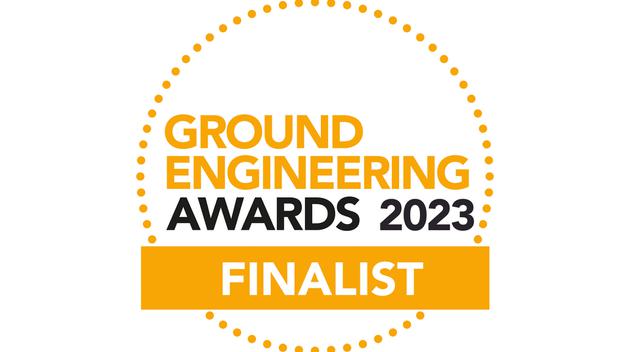 We are pleased to announce that Hydrock has been shortlisted for two Ground Engineering 2023 awards.

Sustainability Award
Along with our project partners, SEGRO plc and Buckingham Group Contracting Ltd, we entered SEGRO Park Coventry into the sustainability category, a twenty-first century solution to a twentieth century problem and one of the largest brownfield schemes of its kind in the UK.
450-acres of industrial and logistics space development, on the edge of Coventry Airport, this project is a class-leading example of sustainable development. Formerly a WW2 airbase, waste water treatment plant, and licenced and unlicensed landfill, by choosing to regenerate this significant brownfield site, means that the equivalent development on greenfield has been avoided.
This development as a whole is targeting BREEAM "Excellent" and an EPC rating of "A", and includes a community park of 100 hectares, to enjoy wildlife, woodlands and a bird sanctuary, along with footpaths, cycle paths and bridleways that connect the park to the local community.
The project's rigorous multiple-component geotechnical design criteria and the use of an array of on-site material treatment processes is maximising the re-use of site-won material, improving the environmental impact of the site's former uses. They are also transforming blighted and derelict land into a valuable commercial and community location, with sustainable re-use of land at its core.
UK Project with a geotechnical value between £500K and £1M
Along with our project partners, Keepmoat and Mick George, we entered the Former Rolls Royce factory, Osmaston, into this category. This is an 8.4-hectare site that's being redeveloped for residential housing by Keepmoat. The site works operated from 1908 until 2007, with both the Silver Ghost and the Merlin engines for the Hurricane, Spitfire and Lancaster aeroplanes being manufactured at this site.
The site had a high UXO risk due to being bombed during WWII, and the Ground conditions were contaminated with highly variable Made Ground. The traditional earthworks approach would have resulted in 85% of the new properties requiring piled foundations. Our strategy resulted in only 22% of new the properties requiring piled foundations, a cost saving for the overall development of between £1.5m-£2m.
Simon Cole, technical director, geotechnical, said:

"

To be shortlisted for both of our submissions into this year's awards is fantastic recognition of the quality of our geotechnical projects and teams. The Ground Engineering Awards are the pinnacle of our industry for geotechnical work. Fingers crossed we can convert this shortlisting into a win at the next judging stage!

"
The final judging date is in May 2023 with the finals being held in July at JW Marriott Grosvenor House Hotel.