Active input to stretch BREEAM target to hit 'Outstanding'
The Catalyst, Newcastle University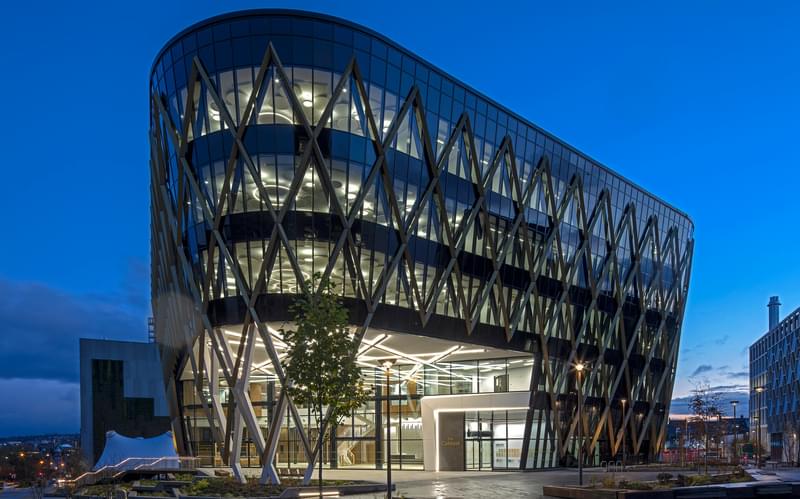 Involved early, and playing an active role within the project design team, our BREEAM specialists helped the team achieve a BREEAM 'Excellent' rating, and then supported the ambition to stretch to achieve 'Outstanding'.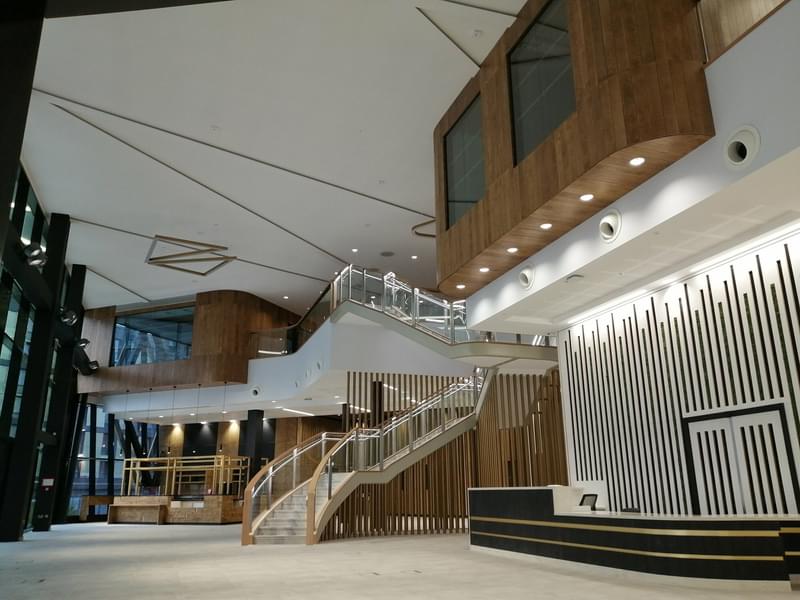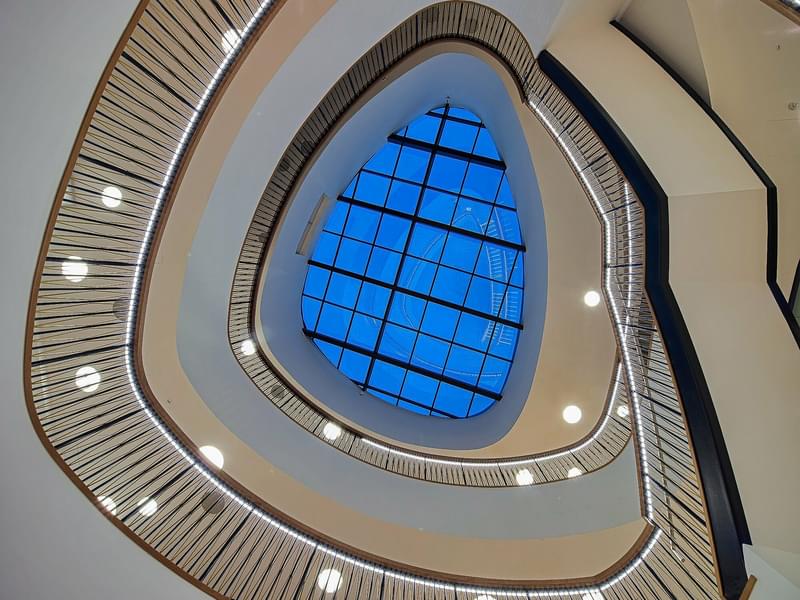 As home to Newcastle University's teams from the National Innovation Centre for Ageing (NICA) and the National Innovation Centre for Data (NICD), The Catalyst has been designed to bring together business, academia and the public to collaborate and support the research and development of new ageing and data products and services.
Working collaboratively with GSS Architecture and the main contractor, Bowmer and Kirkland, our team was appointed at an early stage to help the project design team focus on achieving a BREEAM 'Excellent' rating.
With the building complete and a district heating network on site, the goal stretched to achieving an 'Outstanding' rating which was successfully confirmed in February 2020.
Balancing a striking exterior presence, the internal layout focuses on highly flexible and easy to configure spaces offering exhibition and conference space and flexible office space.
Spaces include 'huddle rooms', a theatre designed to provide an intimate cinematic experience with seating for 175 people, a boardroom and a 'workshop' which acts as a large event and product demonstration space.
Got a project in mind?
Get in touch.