Pioneering modular student-housing pods
Dyson Institute of Engineering and Technology
Wiltshire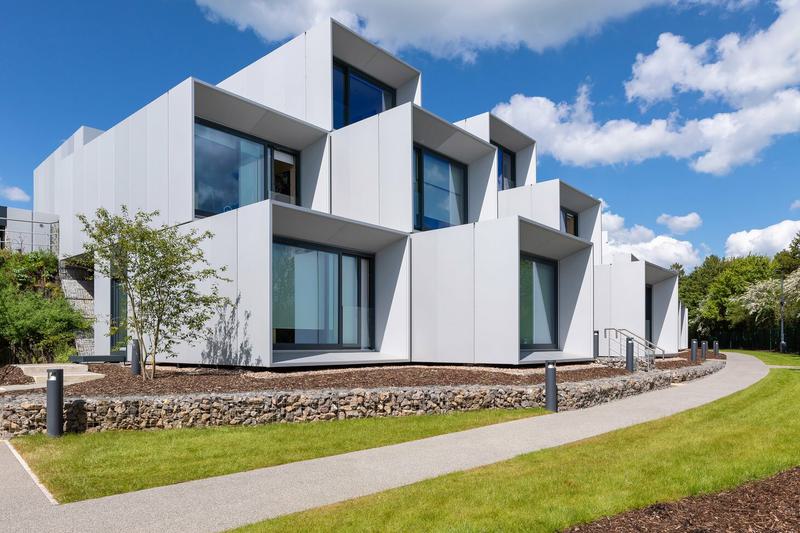 Winner
World Architecture News
8m x 4m
Factory-produced pods
Cross-laminate timber
Energy efficient living spaces
Awarded 'gold' in the residential category of the World Architecture News awards in 2019, this series of modular, pre-fabricated high-quality pods represent a new concept in student accommodation.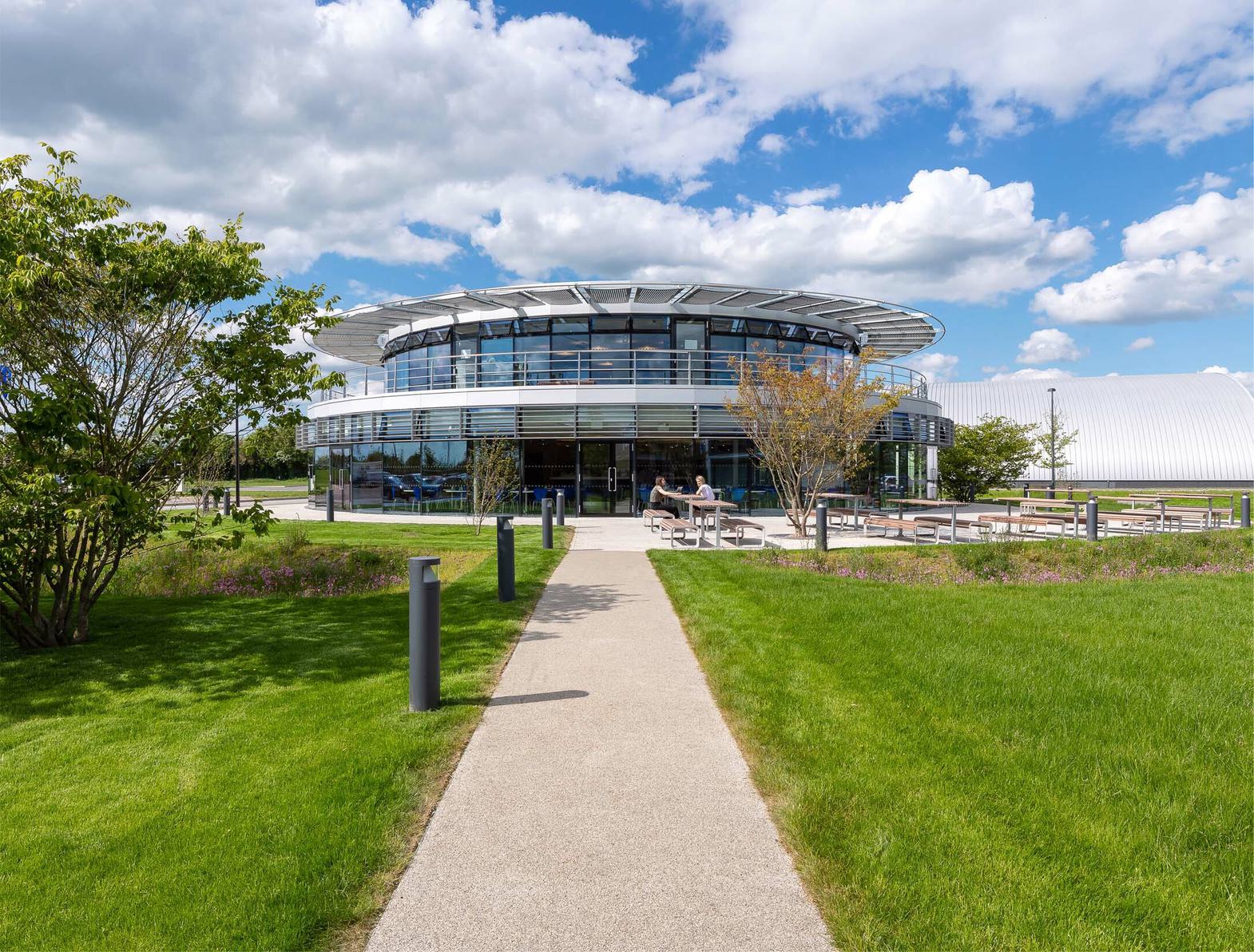 Students at the Dyson Institute of Engineering and Technology (DIET) enjoy the opportunity to live on campus in ground-breaking timber modular-housing pods.
Visually and structurally striking, the 8m x 4m pods were manufactured off-site using cross-laminate timber (CLT) for rapid on-site assembly.
The pods harness CLT's thermal massing and provide high quality and energy-efficient living spaces. With wellbeing a prime design consideration, each pod has natural ventilation and large triple-glazed windows providing light and views over the landscaped campus setting.
Arranged in units, two to three-storeys high to create a welcoming design, each pod is open-plan and includes work/living space. The accommodation is supported by a freestanding Roundhouse offering social and community facilities.
The institute is a leading university-style centre that develops engineering leaders of the future. Students live on site and work with Dyson's global engineering team on live projects whilst studying for an engineering degree.
"

This pioneering project demonstrates the potential of a new approach to speed up housing delivery.

"
World Architecture News, August 2019

A sustainable solution
The DIET pods are a perfect example of turning the vision of modern methods of construction (MMC) into reality.
Manufactured off-site, using cross-laminate timber, and harnessing the thermal mass of CLT the pods are highly energy-efficient. They also promote wellbeing through natural ventilation and their focus on light and visual outlook.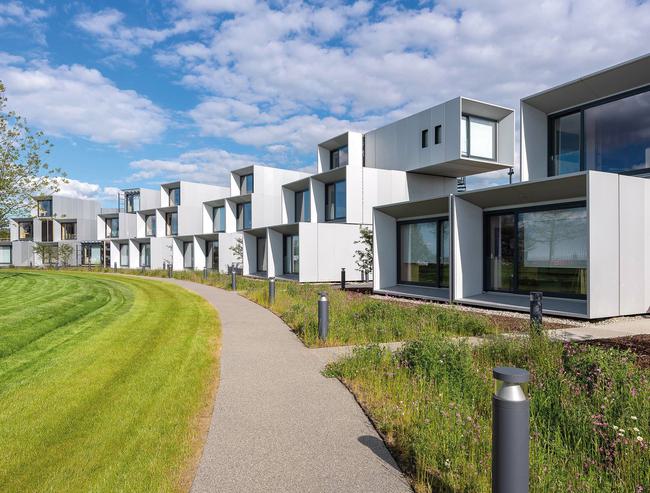 Triumphing over projects in New York and Beijing, the Dyson Institute of Engineering and Technology student accommodation pods collected the gold award in the residential category of the World Architecture News awards in 2019.
The awards recognise outstanding works of innovation, vision and imagination.
Describing the project, Yasmin Al-Ani Spence of architects, WilkinsonEyre, said: "We wanted to demonstrate the beauty of modular construction when designed and delivered to the highest quality."
Award winner

Residential category, 2019
MEP engineering solutions
Working collaboratively with WilkinsonEyre, our MEP engineering design team delivered the detailed design for all the utilities to the pods, ensuring the specifications were ready and accurate for the pods to be lifted into place on the campus following off-site manufacture.

We also provided M&E design services for the central Roundhouse hub, creating a welcoming environment in this unique structure by incorporating natural ventilation and indirect lighting. The Roundhouse is a freestanding, outward facing circular pavilion that provides a café, bar, lecture hall, study zones and communal spaces.
Images courtesy of Peter Landers Photography / Dyson
Got a project in mind?
Get in touch.