World-class facilities for elite performers
English National Ballet
London City Island, London
93,000 sq ft
Four times their previous space
Award-winner
AJ Building of the Year 2020
£36m construction
From tutu room to loading bays
Purpose-built, state-of-the-art facilities for world-class artists with a cultural core and a civic heart to the development that welcomes in its local community.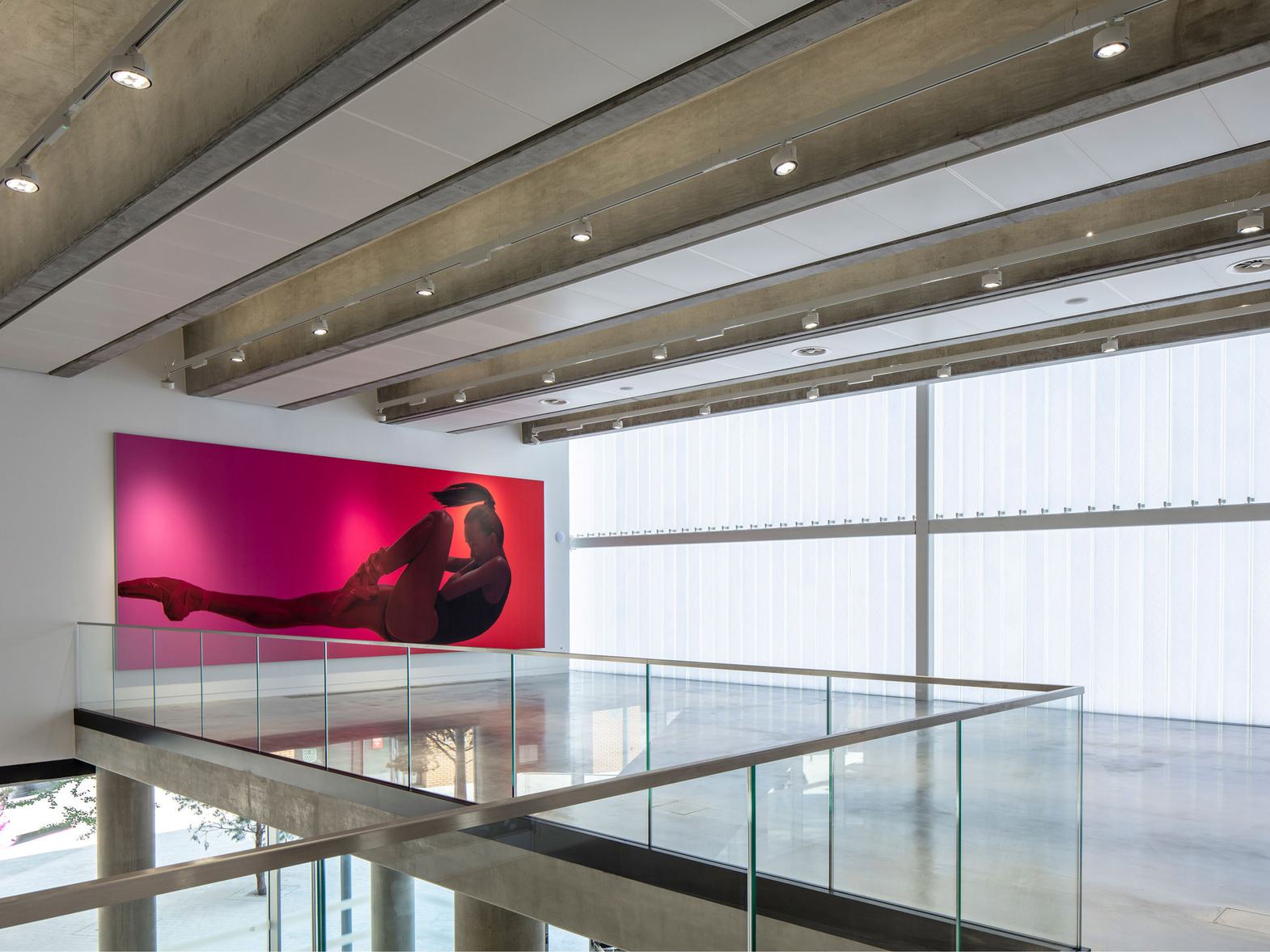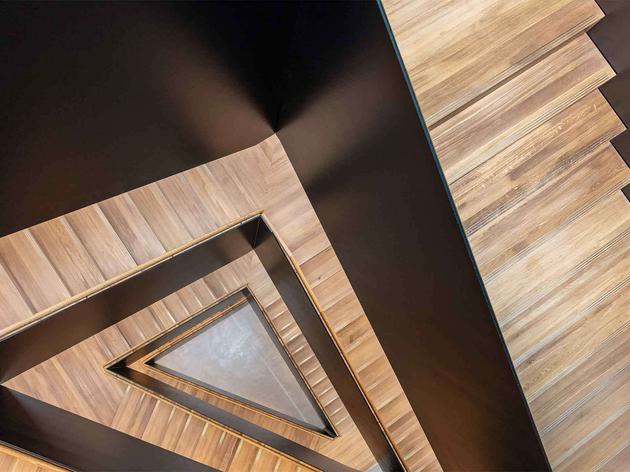 Our MEP engineering design from RIBA Stage 1 to 7 was a critical feature in creating the stunning, £36m new world-class facilities for English National Ballet and its associated School in East London which opened in 2019.
Placed between two residential towers on a relatively small site, the 93,000 sq ft, five-storey building opens out onto a piazza with a public café and retail areas.
The Ballet's new home is four times the size of their previous buildings. Recognising that this new space needed to offer a completely new experience, we worked closely with them at the earliest stage of design to understand their unique needs and ideal solution.
Alongside Glenn Howells Architects, this collaborative engagement gave us the opportunity to understand how the Ballet and the School operate.
Drawing together all their needs in one space has transformed their experience. It's paved the way for an unprecedented space to develop world-class artists and outstanding ballet that will provide opportunities for more people than ever before.
"

This feels like a simple building and yet it is unbelievably complex in what it needs to accommodate.

"
Judges' comment for AJ100 Building of the Year 2020

MEP solutions dedicated to user experience
This truly spectacular facility is futureproofing the English National Ballet's ability to develop world-class artists and performances now and for generations to come. Whatever the space —be it production, wardrobe, recovery or learning— our building services design reflects that every room in the building has a unique purpose. A home for people to be their best.
Working with Glenn Howells Architects and construction and fit-out specialists, BW, our MEP and structural design shaped all the new features of this purpose-built facility, including:
Production studio with fly-tower designed for rehearsal with full set and lighting
Seven state-of-the-art full-sized rehearsal studios
Costume workshop with dye room and shoe room
Two learning and engagement spaces
Hydrotherapy pool, gym and pilates studio
Green room and spacious dancer changing rooms, with separate public changing rooms
Café and exhibition space for the public
There's dedicated space on the 4th and 5th floors for English National Ballet School including three rehearsal studios, a lecture theatre, rehabilitation facilities, gym and green room.
A sustainable solution
In its new East London home, English National Ballet has brought together several previously disparate functions of the institution in one place.
A simple, minimalist design with a human functionality has also encouraged the community to come inside and participate, with lessons for local children widening ballet's appeal to all. This inclusivity was key to the building winning the RICS Social Impact award in London, in 2020.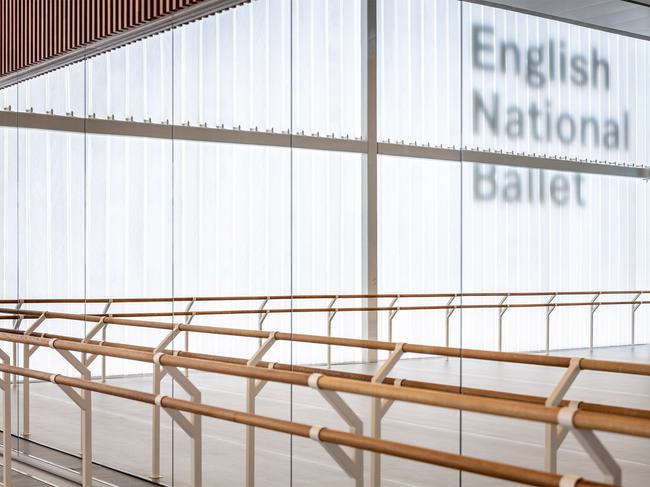 A beacon for the community
Completed in 2019, ahead of English National Ballet marking its 70th anniversary in 2020, the building is an iconic part of Ballymore's newly developed London City Island. This is a mixed-use district in Canning Town, East London, on a peninsula between the River Lea and the Thames.
With the lobby of the building open to all, and containing a café and performance space available for hire to local community groups, the development has cemented a cultural core and civic heart.
The building won the prestigious Architect's Journal award for Building of the Year in September 2020. It was also awarded the RICS Social Impact award in London in 2020, and a RIBA London Award in addition to being crowned RIBA London Building of the Year in August 2021.
Images courtesy of Tom Green Photography
Got a project in mind?
Get in touch.