Back to News
English National Ballet headquarters scoops regional RICS award
15th Jun 2020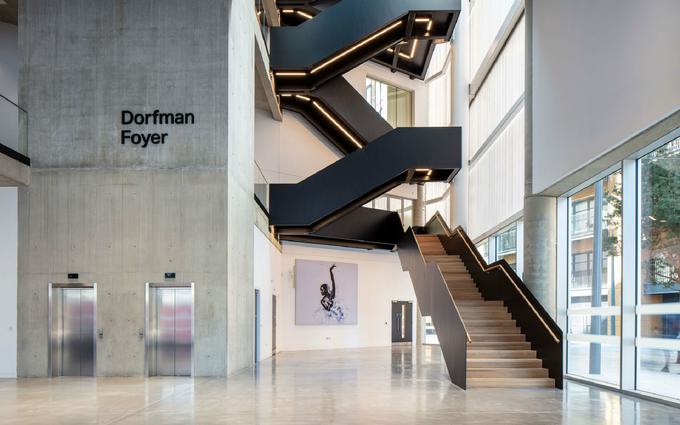 We're delighted that the new headquarters for English National Ballet won the education award at the RICS Social Impact Awards 2020 in London on Friday.
The RICS Social Impact Awards focus on the built environment's transformative contribution to society, showcasing excellence in regenerating, enhancing and transforming our built environment.
We provided M&E and structural engineering services through all RIBA design stages on the new, purpose-built headquarters for English National Ballet in east London. This five-storey, 93,000 sq ft building is four times the size of the organisation's previous home. It features state-of-the-art facilities to enable the best environment for world-class dancers, including a production studio, seven full-sized rehearsal studios, costume workshop, hydrotherapy pool and more.
The RICS judges said: "The simplistic, minimal design, with a human functionality, makes for an effective building, innovatively encouraging transparency and inviting relationships, widening ballet's appeal for all. It is without question, a huge achievement."
Huge congratulations to English National Ballet and our project partners Glenn Howells, Pulse Consult and BW.
All category winners go through to the national RICS Social Impact Awards 2020 Grand Final, scheduled to take place in September.
Image: English National Ballet, Tom Green Photography