Purpose-built facility for world-leading motorsport business
Prodrive HQ, Central M40, Banbury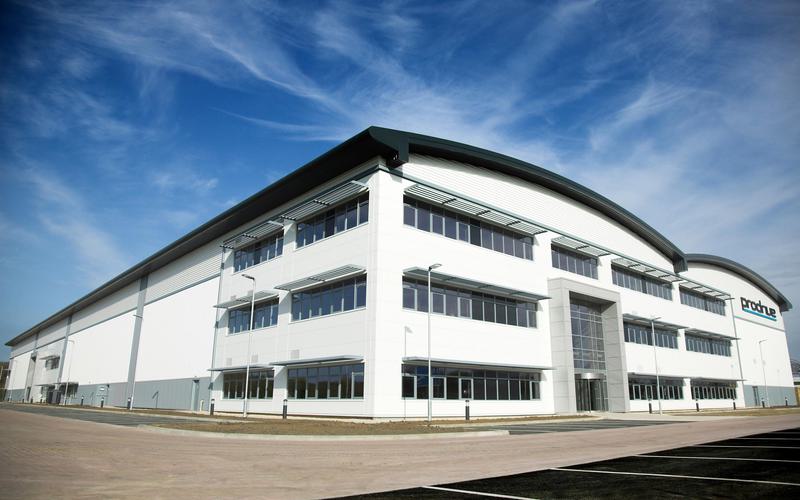 Rationalising operational efficiency for leading motorsport brand, Prodrive, in the design of a purpose-built facility that places their motorsport, advanced technology and manufacturing operations under one roof.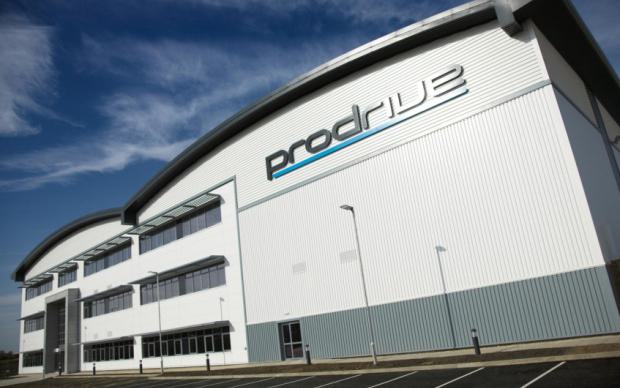 Prodrive is a world-leading motorsport and technology business operating in the motorsport, automotive, aerospace, defence and marine sectors.
The company was looking for a new single facility that would enable it to rationalise its operations to improve efficiencies.
Prodrive selected a new warehouse facility developed by Tritax which fronts the M40 motorway, an important factor in its selection as it enables the business to continue to reinforce its brand identity.
The new facility is a single 111,550 sq ft structure near junction 11 of the M40, near Banbury.
Hydrock delivered the civil and structural engineering for the project from inception through to completion.
The building forms part of a site-wide regeneration for which Hydrock provided infrastructure designs to allow the Prodrive site and the larger site to be developed. Our structural engineering team worked closely with the Prodrive team during the design period to ensure all their requirements were understood and ultimately provided.
Work started in November 2014 and Prodrive celebrated the opening of their new headquarters facility in April 2015.
The modern, purpose-built facility enables all of Prodrive's motorsport, advanced technology and manufacturing operations to be under one roof, which increases collaboration and technology transfer between the different parts of its business.
Got a project in mind?
Get in touch.