Nightclub meets residential; finding the acoustic balance
Riverside Youth Projects, Bristol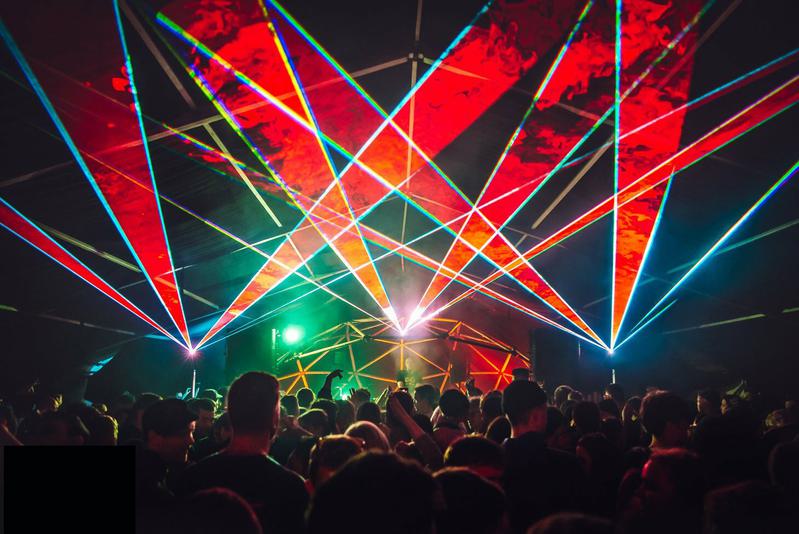 In partnership with the Riverside Youth Project, our acoustic engineers assisted with the development of a five-arena nightclub.
We provided acoustic engineering services for HighRise events, in partnership with the Riverside Youth Project, a community facility in inner-city Bristol. The project is focused on enabling young people to reach their potential, and is also involved in wider community outreach.
Our acoustic engineers were brought on board to assist with the facility's further development of a five-arena nightclub for the local community, which includes two sound system-friendly outdoor performance spaces. The venue is the first of its kind in Bristol with a central location and capacity of 2,600.
They faced an acoustic challenge, as they needed to demonstrate that an appropriate balance could be struck between creating a memorable experience for eventgoers and protecting nearby residents from disturbance, in order to secure an events licence with sensible, fair conditions.
New music venues often have the potential to cause noise impacts on the surrounding areas, especially when outdoor arenas are involved and even more so when located centrally within a town or city.
As the Riverside Youth Project sits 100m from the nearest houses and apartments, it was of utmost importance to set out sensible noise limits that would protect local residents from disturbance during events, while maximising the potential of the site as a music venue.
The noise limits suggested by the Local Authority as their 'standard criteria' for similar projects were very broad and didn't reflect the context of potential noise issues. We agreed music noise limits that consider the whole audible frequency spectrum, including special consideration of low frequency, bass sound which is often the root of disturbance.
We worked closely with the production team at NSL Productions in order to maximise the potential of the venue. This involved a collaborative and bespoke design of the site using FFT-based audio analysis, 3D acoustic modelling, advanced sound system design techniques and crucially, the implementation of a comprehensive noise management plan.
Sound measurements and analysis of the sound system configuration prior to events allowed the team to evaluate the efficacy of modern noise cancelling techniques, and validate the directivity of outdoor stages. This allowed the Pollution Control Team at Bristol City Council to confidently support the project through the licensing process.
A holistic and collaborative approach, with a focus on stakeholder engagement allowed our client to realise their vision to create one of Bristol's most exciting venues in years, while keeping residential disturbance to a minimum. With many urban music venues under threat of closing down, the Riverside Youth Project now serves as an important asset for the city's wider night time community.
Image courtesy of HighRise.
Got a project in mind?
Get in touch.