Back to Articles
What do proposed changes to building regulations mean for energy efficiency standards?
Rebecca Lydon
\
22nd Oct 2019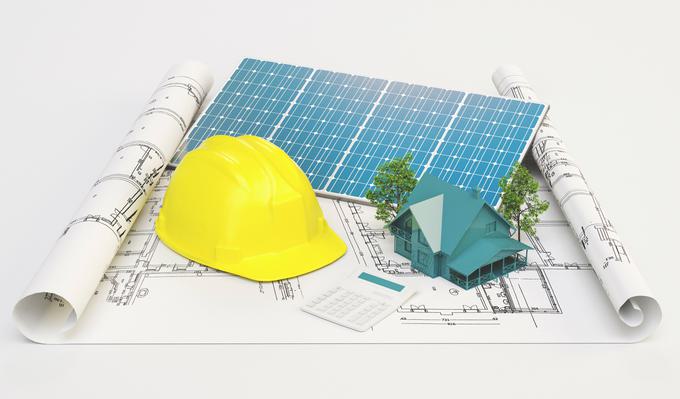 In July 2015, the Productivity Paper 'Fixing the Foundations' postponed the anticipated 2016 increases in energy efficiency standards for new homes within Part L of the Building Regulations to be kept 'under review'. This means the last major update was in 2013.
However, in summer this year the UK passed into law a net zero emissions target requiring us to bring all greenhouse gas emissions to zero by 2050. In order to meet this target, the government is implementing a 'Future Homes Standard' (FHS) in 2025 which will require new homes to be future proofed for 2050 with low carbon heating and the highest levels of fabric efficiency.
As such, there are proposed changes to Part L in 2020 for new dwellings which form part of the roadmap to the FHS, essentially acting as a stepping stone, introducing an 'achievable but meaningful' uplift compared to current standards ahead of 2025.
Performance Metrics
The consultation proposes the introduction of primary energy as the main performance metric going forward, retaining CO2 as a secondary metric and removing all reference to fabric energy efficiency rates.
One thing that is clear is that electricity will be out performing gas in terms of compliance from the 2020 update based on the figures presented in the SAP 10.1 consultation version published on 10th October. Whilst the primary energy factor of electricity is higher than gas, the very high efficiencies of technologies such as heat pumps would result in a lower overall energy use to meet the same heating demand when compared against gas boilers.
In addition, the SAP 10.1 CO2 emissions factor for electricity has been further reduced to 0.136 and is now lower than that for gas at 0.210. On this basis, householder affordability is being introduced as a performance metric to ensure that the capital costs of installation in meeting the primary energy and CO2 requirements are not the overriding factor for design and that the energy costs to homeowners and tenants are considered.
The preferred option from the government introduces an aggregate 30% CO2 reduction across the build-mix (over a 60-year lifespan) which is demonstrably achievable via a 'standard specification' utilising fabric improvements, low carbon heating technologies and PV panels. This represents one way of meeting the new targets but it is expected that developers will find a variety of ways to meet the primary energy and CO2 requirements utilising a number of different specifications and technologies.
In practice, it is expected that the inclusion of low carbon heating from 2020 will provide a less costly way of meeting the standard. However, for some development types - flats being highlighted as an example - the assumed inclusion of solar panels and a smaller roof area per home would make the targets more difficult to achieve (the same 'standard specification' here only provides a carbon reduction of 22%) thus creating an urgent need for developers to press for alternative and innovative approaches.
Future Proofing
It is proposed that going forward, wet heating systems should be designed to operate at a lower flowrate temperature of 55°C to encourage uptake of low carbon heat. Whilst it is acknowledged that other technologies, such as hydrogen, may have a role to play in heating systems of the future, it is anticipated that going forward heat pumps and heat networks (and to a lesser extent direct electric heating) will be the principal means of producing low-carbon heat for new homes.
One would hope (judging from past experience!) that sufficient flexibility will be provided within the Regulations to allow other technologies and smart energy strategies to form a part of compliance, particularly given the significant window for their development between the Part L 2020 update and the introduction of the FHS.
Amendment to the Planning and Energy Act
The final big issue within the consultation is at which point, if at all, Local Planning Authorities will no longer be able to demand higher energy efficiency standards than those set out in Part L.
Regardless of timing, if the amendment to the Planning and Energy Act is made (harking back to the Ministerial Statement that withdrew the Code for Sustainable Homes) this could have significant implications for local policy targets across the UK already seeking higher standards, including:
London Plan - minimum on-site 35% carbon reduction and overall zero carbon standard for new major housing proposals;
Bristol - emerging policy for zero carbon new buildings from 2020 in line with a carbon neutral and resilient city by 2030; and
Manchester - committed to reduce emissions by at least 13% year-on-year.
Any uncertainty will need to be addressed quickly to avoid yet more chaos at planning stage where in a worst case, local plan adoption and decisions for new housing may be stalled. I seem to remember that ensuring the delivery of new housing was one of the reasons why the 2016 update to the Building Regulations energy efficiency standards didn't happen...
It is my hope for the UK that the Act is left well alone and that Local Authorities who want to 'go further' are permitted to do so (with supporting viability evidence!) so that the new Building Regulations Standard for CO2 reductions may serve as a backstop of performance where local policy targets cannot be easily achieved.
For reference, the full suite of FHS consultation documents can be found here.
This article originally appeared on Rebecca Lydon's LinkedIn.