Purpose-built new build drives manufacturing efficiencies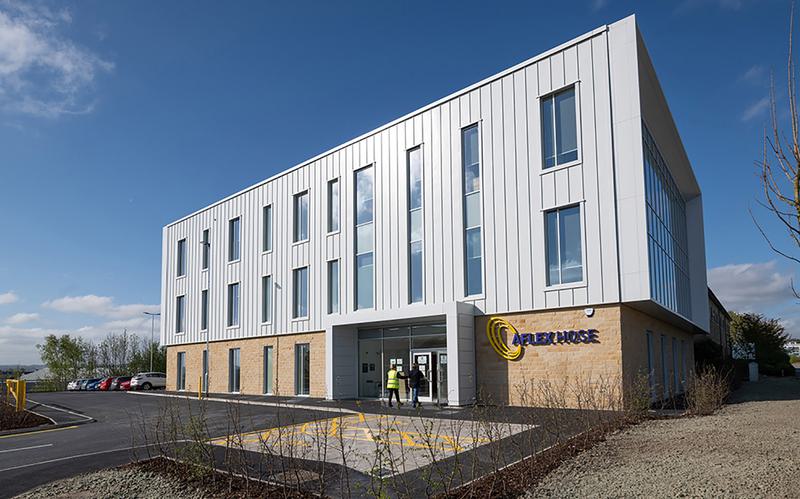 MEP design coordinator for new, purpose-built three-storey manufacturing facility for Aflex Hose, a global leader in the production of PTFE lined flexible hose products.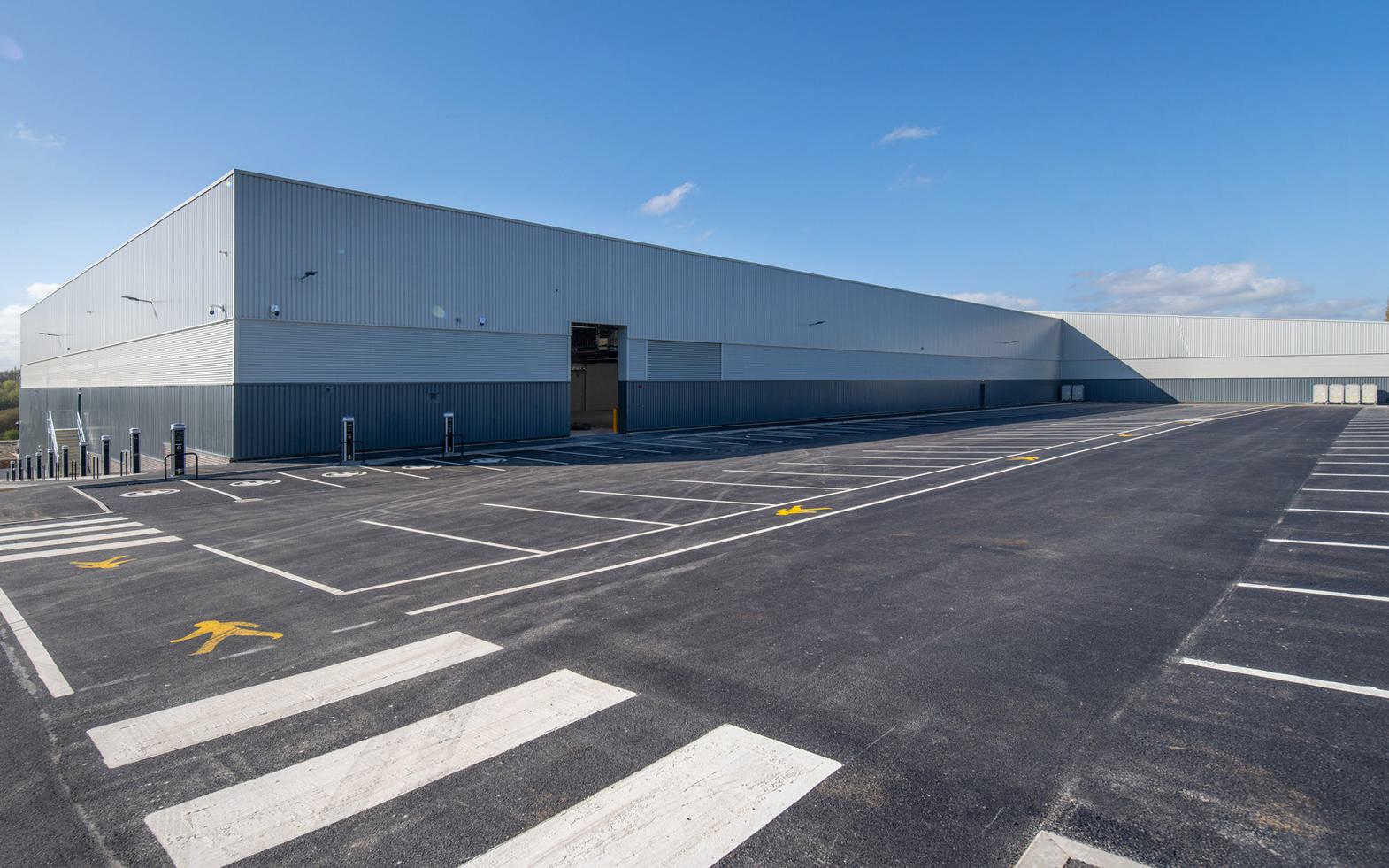 Our MEP team worked with GMI Construction as design coordinator for the rapid development of a purpose-built three-storey new-build manufacturing facility and three-storey office building for Aflex Hose at Bradley Park, Huddersfield.
The 17,000 sq. m. manufacturing facility and the adjoining 1,500sq. m. UK headquarters and R&D building were handed over in April 2020, representing a rapid build programme given the complexity of the facility with work on site having begun in February 2019.
For Aflex Hose, this project represented the consolidation of its four UK manufacturing plants, located just a few miles from Bradley Park, into one new purpose-built facility which will improve production flow and provide space for the company's continued growth.
Aflex Hose innovates, designs, manufactures and assembles the widest and most technically advanced range of PTFE lined flexible hose products globally. The company is the leading supplier to a wide range of sectors, including pharmaceutical, biotech, chemical and food and beverage, and in the automotive sector more than 10 million vehicles include Aflex PTFE hoses.
We advised GMI Construction on the technical aspects of the MEP requirements for the project as part of their successful bid to lead the build of this highly-sophisticated new manufacturing facility. Our team then acted as MEP design coordinator and witnessed the commissioning programme of the MEP systems which were uniquely designed to reflect the custom designed and built machines and processes that Aflex Hose require within their building to deliver their highly specialist products.
Images courtesy of GMI Construction.
Got a project in mind?
Get in touch.