Shaping affordable and sustainable homes for the community
Cornwall Council Housing Development Programme, Cornwall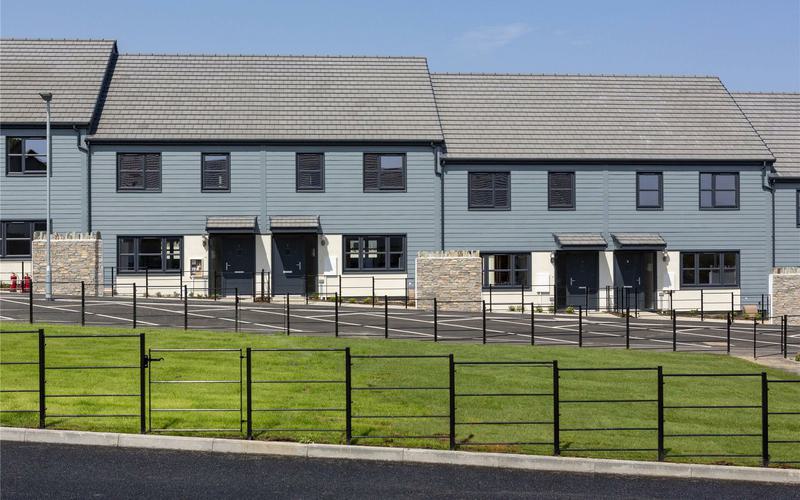 Setting a pathway to net-zero carbon development of affordable homes in Cornwall, our multi-disciplinary engineering and energy teams have led the delivery on Cornwall Council's £200m build programme.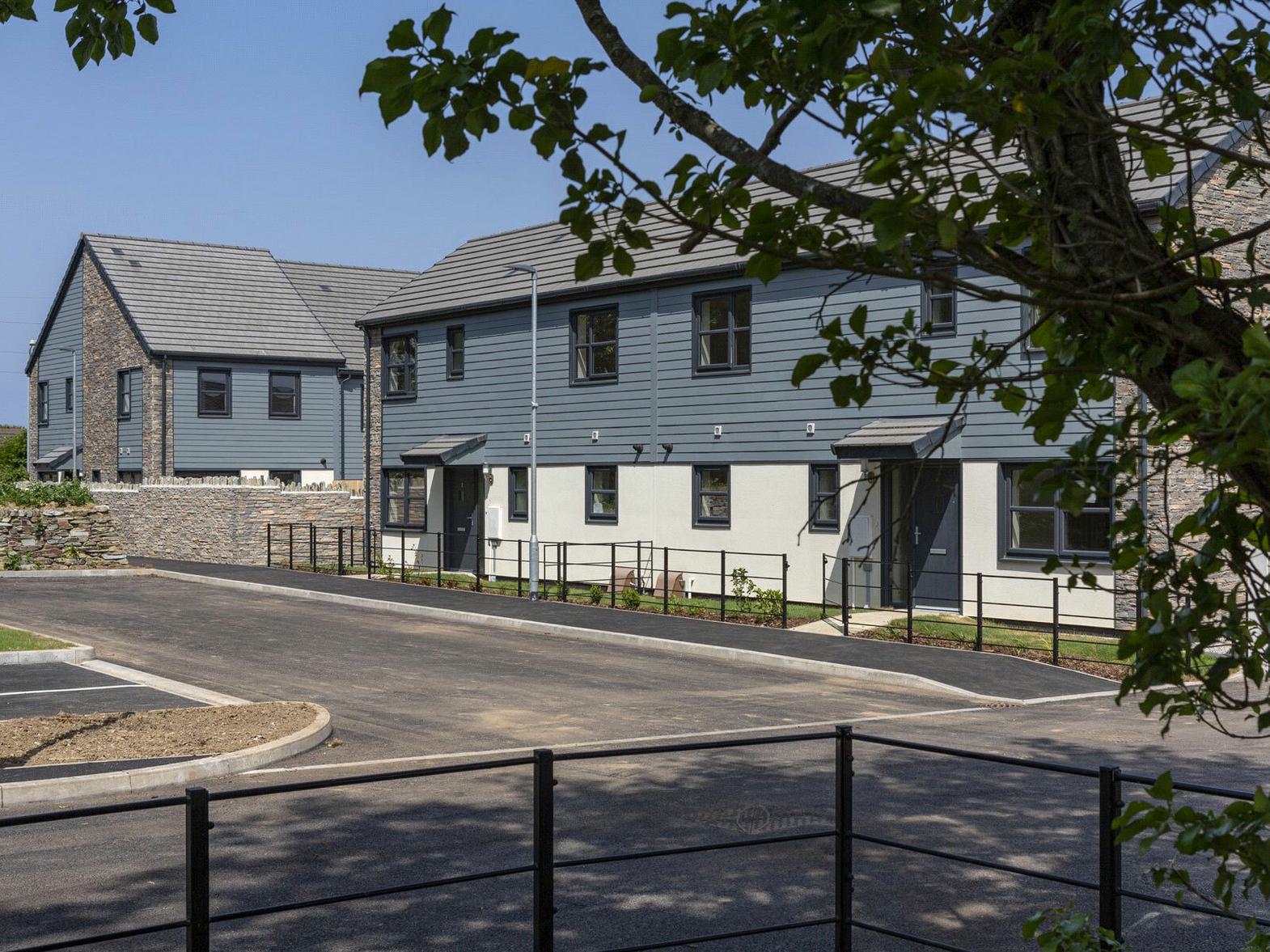 Our teams are delivering a wide range of multi-disciplinary services, including structural engineering, MEP engineering and smart energy solutions for Treveth Holdings as part of a £200m homes investment programme funded by Cornwall Council. The project will see the construction of 1,000 high-quality, sustainable new homes for private rent and affordable housing over five years.
The goal is that each home will ultimately achieve an Energy Performance Certificate (EPC) A rating and will be benchmarked against the RIBA 2030 Climate Challenge sustainable outcomes which includes operational and embodied energy and carbon emissions, sustainable water cycle, connectivity and transport.
These new developments are also designed to help build communities with attention to communal space, health and well-being. It is something which has been recognised by the RICS having been shortlisted for a south-west RICS Social Impact award in 2020.
We are working in partnership with Mace Ward Williams Joint Venture (MWJV) on the developments which are located on greenfield and brownfield sites across Cornwall. The project is structured so that it is delivered for Treveth as a single team rather than as different appointments and clients, and this allows for a highly collaborative and proactive approach to working.
Our structural engineering, MEP and energy delivery
Our structural engineering and MEP design work on the 38-unit scheme at Tolvaddon and 72-unit scheme in Bodmin on a former hospital site have been taken from feasibility to construction.
These initial developments were pilot projects for the next phase of larger developments which include a 300-unit scheme at Trevithick Farm, Newquay; 140-unit scheme at Link Road, Launceston and 185-unit scheme at Tolgus Farm, Redruth.
Before planning for the pilot projects, we undertook a detailed review of the pattern book to test different solutions and support robust decision making and scalability.
Our work included energy and thermal modelling and concept design development. Different renewable energy options considered included communal Ground Source Heat Pumps, Air Source Heat Pumps, Mine Water Source Heat Pumps and Solar Photovoltaics - each was assessed for capital and operational costs, energy efficiency and carbon emissions.
As part of the planning process, our MEP team also delivered external lighting and utilities assessments. The design had to be particularly sensitive to the local ecology on the greenfield sites.
The final engineering solution for the houses uses a fabric first approach with exemplary levels of insulation and air tightness to minimise heating demand. Local Air Source Heat Pumps (ASHP) provide heating and hot water to each home.
A roof-mounted solar PV array will potentially be linked to the ASHP using optimisation software to ensure the ASHP uses the zero-carbon electricity from the PV panels wherever possible. This maximises the financial return of the PV panels and helps to further reduce carbon emissions.
Underfloor heating, elements of thermal mass and natural ventilation maximise the indoor air quality and thermal comfort throughout the year.
Our utilities team worked with the local power provider, Western Power to make sure there was capacity within the network for the new housing developments and also worked on designs for moving existing power cables underground.
Transport and infrastructure
The infrastructure design on these new housing developments also fits the ethos of sustainability, community, health and well-being. Instead of conventional segregated surfaces, our transport team created designs that allow space for different users - pedestrians and cyclists as well as cars - and shared spaces. The topography of many of these sites, some with steep gradients, has also presented design challenges.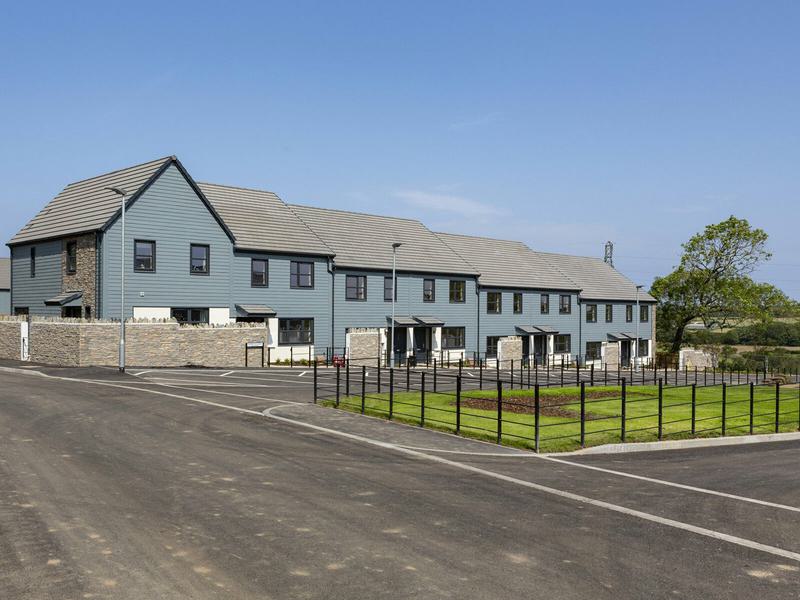 "

The Treveth Holdings projects are pushing the boundaries of standard design guidelines to deliver something that is different, away from the traditional swathes of blacktop, concrete kerbs and footways. The client is really looking to influence the future of design and this requires engineering skill and forethought from the Hydrock team.

"
Smart energy study
We are also assisting the Council in seeking grant funding and the eventual development of a delivery model through establishing a new Energy Service Company (ESCo) model that could be deployed across its building portfolio, enabling the Council's ultimate aim of developing an in-house energy service company that can self-fund.

Got a project in mind?
Get in touch.