Landmark civic centre designed for sustainability and wellbeing
Keynsham Civic Centre, Somerset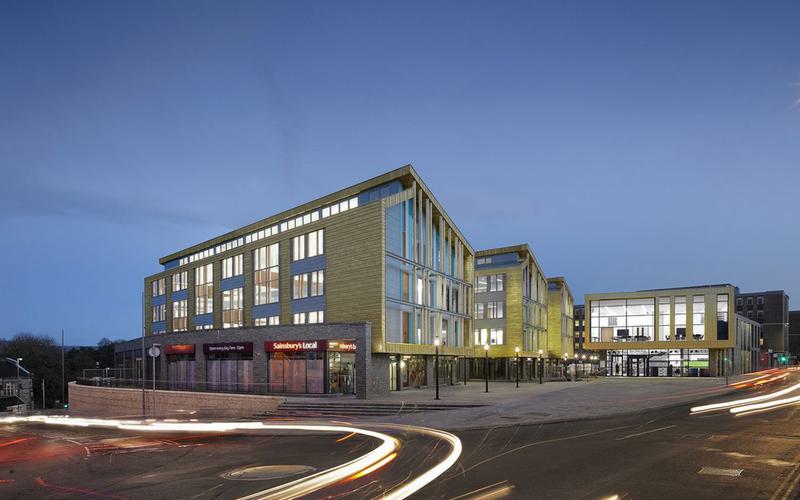 Winner of a British Council for Offices (BCO) Corporate Workplace award, this sustainable civic centre sits at the heart of a £33 million regeneration of Keynsham town centre.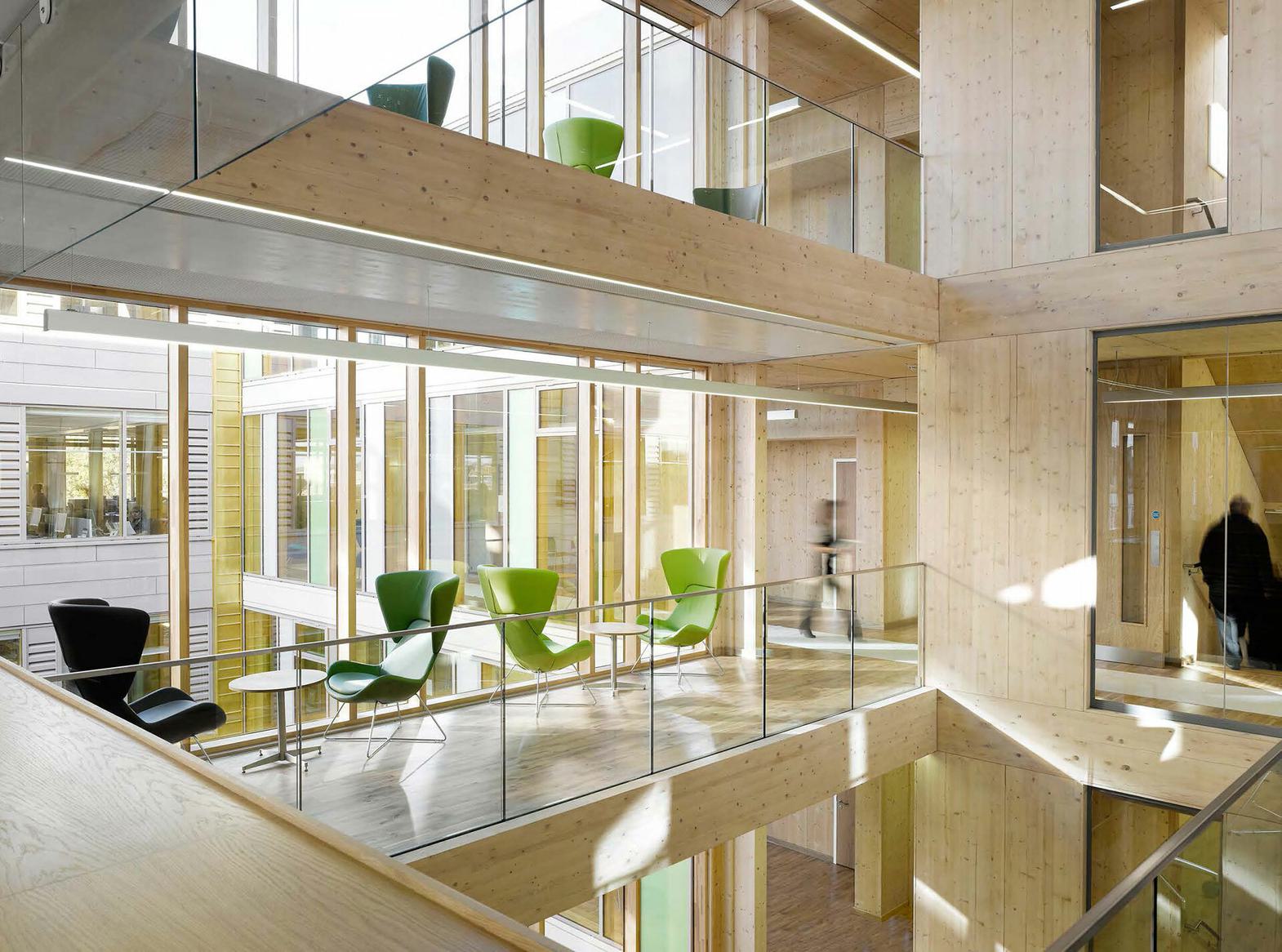 When Bath and North East Somerset Council embarked with community support on a £33 million regeneration of Keynsham town centre, improving the use of the existing Town Hall site was central to their agenda.
Plans were established to replace the outdated 1960s buildings with a new landmark civic centre comprising 6,300 sq. m of council offices, a library and a One Stop Shop to enable the community to access local services in one place. The plans also included 1,800 sq. m of retail space located around two new pedestrian streets, a market square, new car parking and highways improvements.
The aim of the development was to bring new jobs and investment to the area and to create a low-carbon office environment for Council employees that meet the highest credentials for sustainability and energy efficiency.
Our approach to the structural design
As part of the project team, we delivered civil and structural engineering, and geotechnical and geo-environmental advice for this development.
The delivery of sustainable, energy-efficient office space was an important aspect of our structural design of Keynsham Civic Centre.
The office building is constructed entirely in cross laminated timber and incorporates composite precast concrete planks to provide thermal mass as part of the natural ventilation strategy for the building. This prefabricated structure sits directly on top of an in-situ concrete podium housing the retail element of the scheme. The lightweight timber structure has enabled the use of traditional spread footings saving significant substructure costs. The civic centre consists of a prefabricated steel frame supported on a first-floor podium structure as per the main building.
The Council office was the first in the country to target a Display Energy Certificate (DEC) A rating from the outset when supported by the Soft Landings process. In 2015, the offices achieved an outstanding EPC rating of 5 (almost zero carbon).
Multiple award wins
The project has been recognised with multiple awards. At the national British Council for Offices (BCO) Awards in 2015, the Civic Centre was recognised with both the Best of the Best award and the Corporate Workplace award.
This success followed its recognition earlier in the year by winning both the Corporate Workplace and the Innovation awards in the South West, Thames Valley and South Wales region of the BCO. It also won the regional prize and the Sustainability Award in the Royal Institute of British Architects South West Awards.
Got a project in mind?
Get in touch.