Multi-storey car park making a positive mark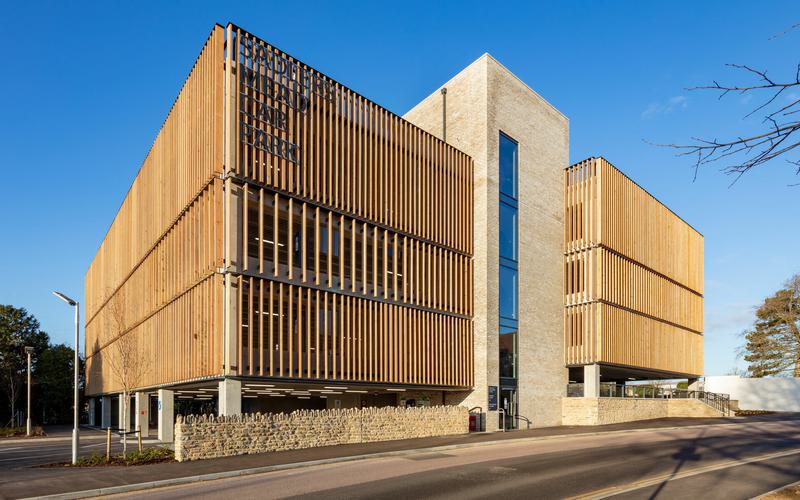 Civil and structural engineering designs for new 237-space multi-storey car park (MSCP) for Wiltshire Council at key site to support user demand.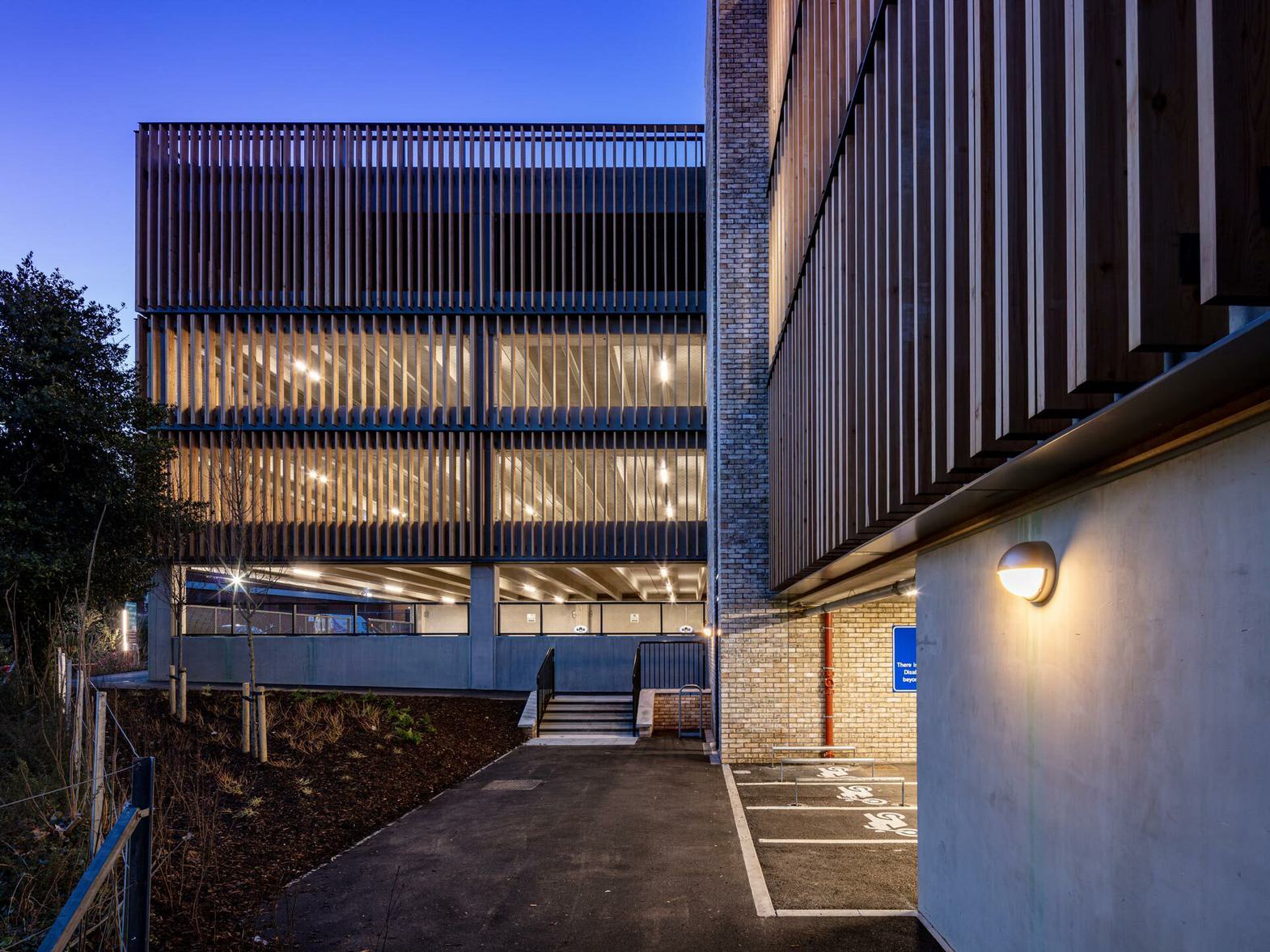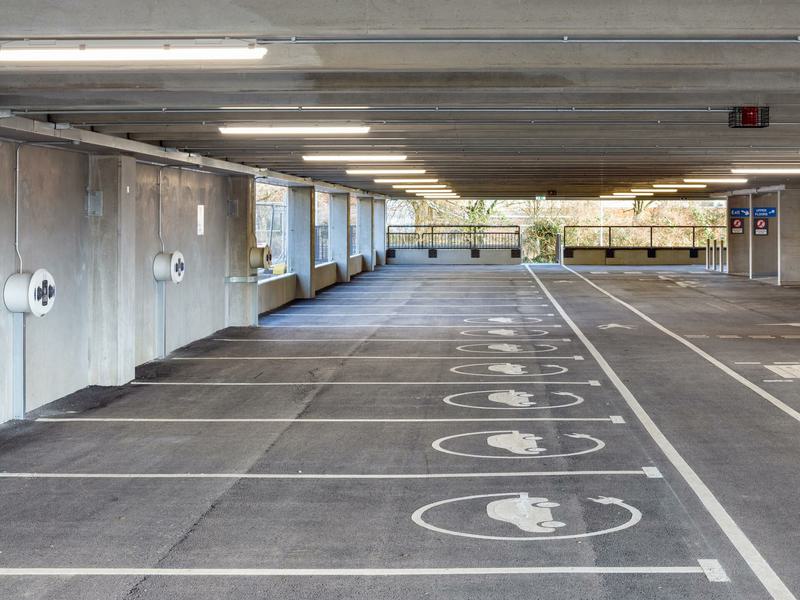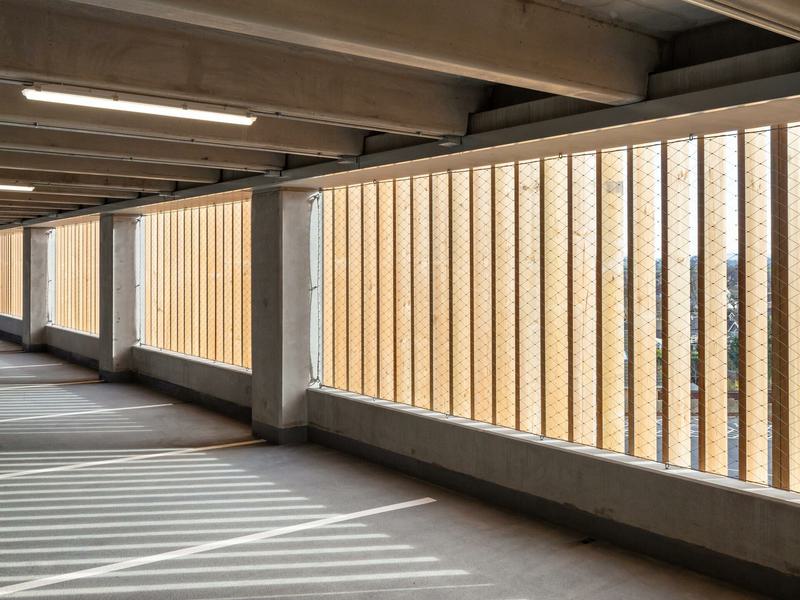 Our civil and structural engineering team designed a beautiful new five-storey car park for Wiltshire Council on the site of an existing car park adjacent to Chippenham Railway Station.
The new car park has 237 car parking spaces, plus three coach spaces and six motorcycle spaces. It also includes 12 electric car charging points, and in total offers over 70 more spaces than the previous car park.
Working collaboratively with AHR architects, we provided a complete design to RIBA Stage 3 for Wiltshire Council. We supported the Council to achieve planning permission and delivered a very flexible performance specification as part of the tender process to give the Council as wide a choice as possible in terms of construction methods from potential main contractors.
Working with the Council, we agreed on using concrete as opposed to steel for the structure because it requires less maintenance and is more robust for this type of building with respect to potential vandalism and the inevitable fact that vehicles will 'bump' into the walls.
Vinci were appointed as the main contractor and we were novated to work with them on the construction. Vinci has approached the build by using off-site pre-cast concrete and we have supported their work through:
Full site investigations by our geo-environmental team, including verification reporting and the delivery of a remediation method statement
Foundation design by our structural engineers
Structural performance specifications, including loading and water proofing requirements
Review and comment on their construction programme
Design of surrounding external public realm works including the hard landscaping and drainage
Advice on reusing materials from the existing surface car park within the new site
The new car park opened in 2021.
Got a project in mind?
Get in touch.