Planning Stage Support
Engineering masterplanning, instrumental to maximising land value, achieving planning approvals and delivering sustainable and resilient placemaking.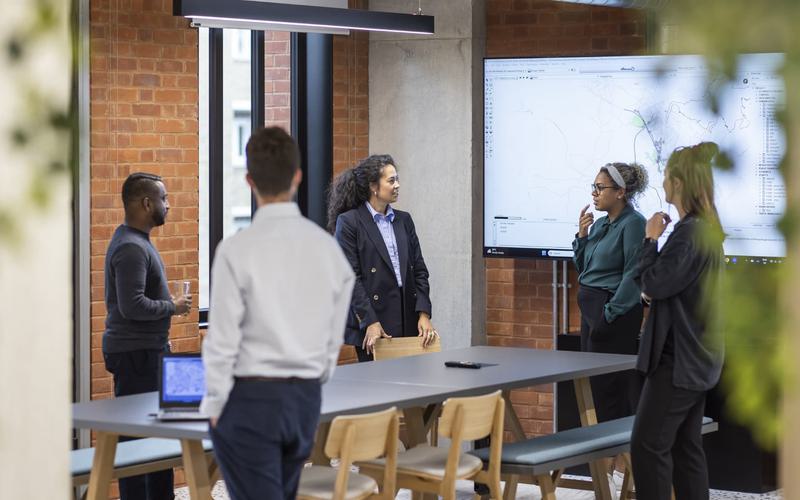 Turning ideas into reality, engineering design defines the feasibility of future development schemes.
It's through the innovation and creativity of the engineer that a path is forged to a successful planning submission.
Understanding the implications of different aspects of a site, the constraints, the opportunities, and how all these issues can be inter-connected to best effect is a highly valued skill that will unlock sites.
Shaping the overall energy and sustainability strategy sets the tone for a commercially sustainable, energy resilient and climate adaptive future development – for people, communities, and business.
Through our Strategic Projects team, we help you shape a masterplan that works on both a placemaking level and a practical level. You'll have a single point of contact from us as we coordinate our specialist engineering design teams to eliminate issues and support the planning process.
We have a full understanding of the planning system at both a local and national level, including Development Consent Orders. This extends to a deep experience of working with planning authorities and other stakeholders including, National Highways, Network Rail, the Environment Agency and the Marine Maritime Organisation.
With our extensive planning stage expertise, we will get your project off the ground.
Features and benefits of our service include:
Identification of constraints and opportunities.
Ideas for climate adaptation and energy resilience.
Single point of contact to coordinate our multi-disciplinary delivery.
Liaison with all the relevant regulatory authorities.
Technical contributions to an Environmental Impact Assessment.
What you can expect from our team
Our comprehensive suite of planning stage services and our technical contributions to Environmental Impact Assessments (EIA) include:

Throughout the planning stage, we also support our clients at public consultation and in the discharge of technical planning conditions. All our teams are well-versed in providing support at planning appeals, or acting as an Expert Witness.
In need of fresh thinking?
Think Hydrock.