Back to News
Hydrock is Programme Partner for UK Green Building Council
Rebecca Lydon
\
30th Jun 2022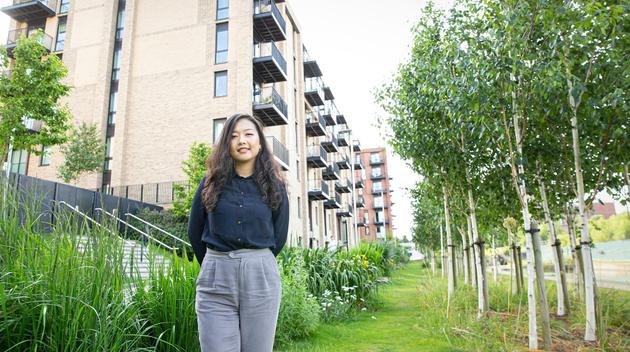 This year, not only are we continuing our membership with the UK Green Building Council (UKGBC) but we are also stepping up a gear - Hydrock is now a partner of the council's 'Resilience and Nature' programme.
Led by Rebecca Lydon, we will be contributing to this exciting programme by informing and developing strategies that improve what the built environment industry can do around resilience and nature from an environmental perspective.
What is the 'Resilience and Nature' Programme?
This programme of work is designed to help the built environment adapt to the impacts of climate change, embrace nature and promote biodiversity, by prioritising the use of Nature-based Solutions.
The UKGBC have created a three-year programme partner model to ensure they have consistency of support across their longer-term objectives and outputs. The programme will enable built assets to be climate resilient and maximise environmental net gain by:​​​​​
Defining ambitious and consistent commitments and standards
Identifying challenges, solutions, and best practice
Increasing knowledge and skills