Back to News
The zero-carbon conundrum
3rd May 2018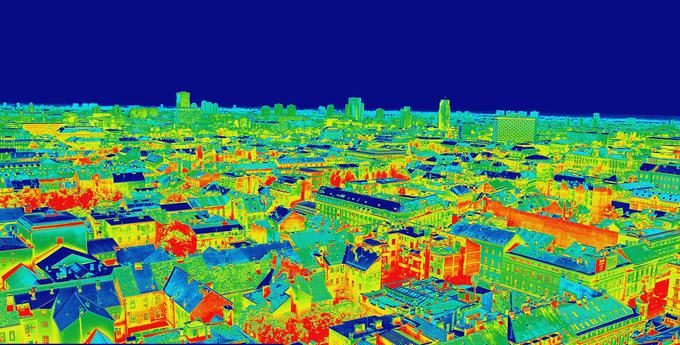 Last month we hosted architects, developers and planners in London to present our take on what we call the zero-carbon conundrum. The UK's target is to be zero-carbon by 2050 – a mere 32 years away. Why does it matter to the built environment sector? Because 45% of UK carbon dioxide emissions come from buildings.
This is our snapshot of just some of the issues our sector needs to contend with. We don't claim that one list and a 40-minute seminar will solve the conundrum, but here are 10 observations to spark debate:
Staggeringly, under 1% of buildings being constructed are carbon neutral, and under 0.1% of what we design, as an industry, can be classed as positively regenerating our impacts on our ecosystems. Most buildings (75%) are simply compliant with legislation, so we aren't pushing the boundaries. That means we've a lot to achieve in 32 years.


Feedback on building design, and how it works in practice, has traditionally been poor between designer, builder and user. Credits under BREEAM for post-construction energy monitoring and Minimum Energy Efficiency Standards (MEES) coupled with Energy Performance Certificates (EPC), are a positive step in the right direction. But there's no real life target and the feedback loop that Display Energy Certificates offered in terms of human behavioural use of buildings is a missed opportunity.


The technological advancements in thermal performance have been so great we're now reaching a point of diminishing returns. The level of investment required to make these systems even better is arguably not worth the return. That's why passive design has, or should, re-establish itself – get the building to work for itself. Heat the building through solar gain, and cool it through thermal mass.


Are we all guilty of over-engineering? In an overly automated building, people become less tolerant of the systems, misuse the systems and suddenly increase carbon emissions instead of reducing them. Memo to self – keep it simple.


We all know that retro-fitting is going to be key. Clever technology, such as Energiesprong, developed in continental Europe, incorporates renewable energy technologies within pre-fabricated panels which can be added to the outside of existing buildings. Sounds impressive? Maybe, but the architectural merit is somewhat dubious; there's not much curb appeal in the visual exterior of these houses.


Fundamentally, we need to change our culture on how we use heat. This starts with masterplanning. Should we be looking more seriously at low temperature district heat networks, i.e. wet-based systems?


So, what is the role of wet-based heating systems? Water is highly efficient as it can accommodate and store a wide range of temperatures. When you consider the future strain that will be placed on the grid through the increased use of electric vehicles and their charging requirements, removing some of our electricity needs through the investment in district heating, is an intriguing option.


Nevertheless, in urban environments, if we ditch private car usage and change our behaviours to use centralised car clubs, fleets of centrally stored electric cars can actually sell power to the grid at peak times of energy usage, notably in the evening. So, getting our different technologies to play to their strengths results in an overall improvement in our energy usage.


But let's get back to the point on district heating. In a city such as London, the value comes from connecting the various district heating systems together. Look at Scandinavia. Everything connects to the district heating. All the technologies feed into the network. So, invest in the National Grid, but don't switch entirely to electric based systems. Stick with wet-based technology too and put electric boilers in to replace old CHP systems, and connect this to the grid. This is one avenue to energy efficiency in the future.


Ultimately, change happens when an issue strikes a chord in the public consciousness. Look at the Blue Planet TV series and plastic straws. A tipping point will come when home occupiers, workers and business leaders recognise the issue and demand that buildings become 'sustainable' and stop impacting the environment. It's probably a generational moment. But when it arrives it is likely to drive a sea change across the whole of the built environment sector.

To discuss further, talk to Charlotte Dickinson and Marcos DeCastro in our London office.