Back to News
Hydrock sponsors Future of Design West 2016
22nd Feb 2016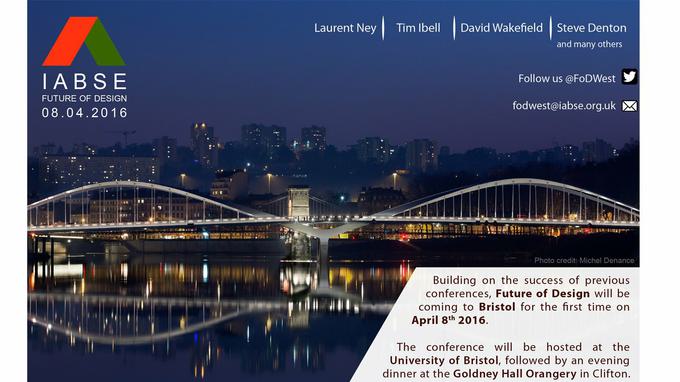 Hydrock is delighted to be a sponsor of the 9th Future of Design Conference, Future of Design West, hosted by the University of Bristol on Friday 8th April.

The event is part of a series run by the British chapter of the International Association for Bridge and Structural Engineering (IABSE).

The conference has the fundamental objective of encouraging and inspiring young engineers and other professionals in the early stage of their career, helping them to share their experience and establish a network of contacts among their peers.

Hydrock's commitment to the event includes Katerina Vatti, Project Structural Engineer based in our award-winning Bristol team, taking an active role as part of the organising committee.

Speaking about Hydrock's decision to sponsor, Jerry King, Director, Structural Engineering said: "It's fantastic to have this opportunity to support an event encouraging the very future of our profession, and for it to be held in the city of Bristol where Hydrock has built a very strong structural and civil engineering team. We're delighted to support and encourage the enthusiasm of Katerina to work with her peers to put this event on, and the calibre of speakers it attracts will inspire our own emerging talent and that of the wider industry which is a healthy outcome for everyone."

Included within the conference programme is a session on sustainability led by Hydrock's Chris Bowie-Hill. Chris, an Associate in our Building Performance Engineering business, will chair a panel session that will ask: How serious are we about sustainability and does it really matter? Future of Design West will also include sessions on current cutting-edge designs as well as discussions about the future challenges of the profession. Designers aged 35 or less are also encouraged to submit a one-page paper on their own innovative work with those short-listed invited to present during the conference.
For further details on the event and to book, please click on the button below.