Back to News
Sadiq Khan's new London Plan: one step forward and one step missed
6th Dec 2017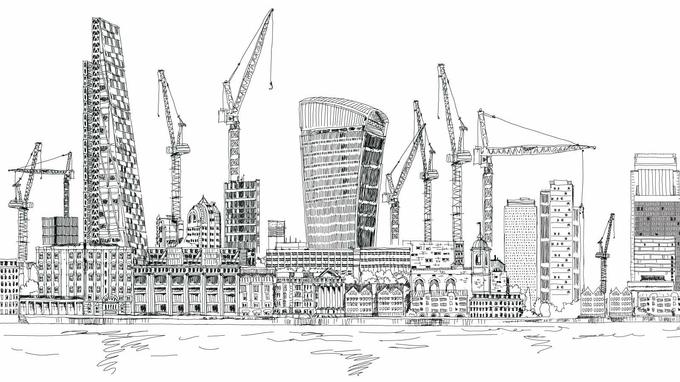 By Charlotte Dickinson, Sustainability Consultant, Hydrock
Sadiq Khan's first London Plan as Mayor of London, published last week, is progressive in some areas but lacks progression in others.
On the positive side, the Mayor places emphasis on the provision of new affordable housing, tackling urban air quality and promoting the use of public transport. The provision of affordable housing at a rate of 50% is much needed to help tackle the housing crisis that is so prevalent in London and the south east. Additionally, the increased requirements for cycle storage within new developments and the reduction in car parking spaces will help ease congestion on London's roads and will have a positive knock on impact on urban air quality with fewer journeys made by private car.
However, it's an opportunity missed with respect to the carbon performance of new developments. This remains the same with at least a 35% on-site reduction in carbon required for residential development (compared to the Building Regulations compliant development), with the rest provided via a cash in lieu carbon offset. Commercial developments are required to achieve a 35% improvement in carbon emissions only.
Targets set in the comfort zone
As an industry we have been consistently designing residential buildings to meet a 35% improvement over Part L 2013 for a number of years (and a 40% improvement over Part L 2010 prior to that). This target has become relatively easy to achieve with good building fabric, efficient heating equipment and some renewable technologies, usually in the form of photovoltaic panels.

Past iterations of the London Plan have been pushing the boundaries in terms of bringing sustainable building design into the mainstream, setting a trend with local authorities outside the south east following suit.
Roadmap needed to meet 2030 carbon commitments
Since the last version of the London Plan, the UK has agreed to the requirements of the Paris Agreement which means that all new buildings will need to be zero carbon by 2030, and all buildings zero carbon by 2050. With these commitments in place, last week's publication of the new London Plan was the perfect opportunity to increase the 35% on-site carbon reduction for new residential buildings and to establish a roadmap to achieve on-site zero carbon by 2030.
Carbon offset payments lack innovative thinking
Some London boroughs are trialling an increase in the carbon offset payment to a potential price of £95/tonne CO2. Whilst this is an improvement on the current £60/tonne CO2, this is unlikely to be sufficient to prompt developers to try and provide more on-site carbon reduction. Even at £95/tonne CO2, the overall carbon offset payable will be far less than providing the remaining carbon reduction in renewable or low carbon technologies on site. Far more interesting and innovative would have been the introduction of a tiered payment system where the greater the reduction of carbon on-site, the lower the carbon offset payment required.
The new London Plan is paving the way for new development and making it easier for housing developers to build larger developments than previously would have been allowed which will help address our housing shortage. However, it lacks the accountability for providing homes and commercial buildings that are sustainable and future-proofed for the 2050 zero carbon requirement.

We all need to be accountable for the impact the construction industry has on the environment - developers included - and providing sustainable buildings is a key part of this. The Mayor's focus on closing the performance gap, with new major developments required to report their energy performance for 5 years post-occupancy, is a welcome step forward, but this alone is unlikely to be enough.
For the Mayor's goal for London to become a zero carbon city, and to help the UK meet its carbon reduction commitments, the London Plan needs to take a stronger, leading stance on regulated and unregulated carbon emissions reduction.