User-centric performance space at leading private school
Beaudesert Park School, Gloucestershire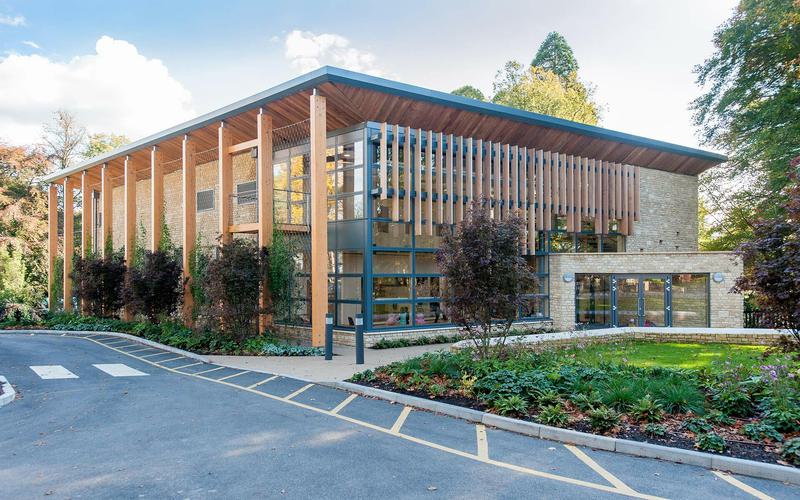 User-centric design to offer outstanding production and dance space for students at leading private school, with a living wall enabling the building to blend into the grounds.
Gloucestershire-based Beaudesert Park School, home to 430 pupils aged 3-13, required a space wholly dedicated to its unusually high number of plays, concerts, performances and music lessons across the school year.
Working with MEB Architects, we delivered civil and structural engineering services for the £2m new-build facility.
Located in the heart of the school grounds among woodland and foliage, the steep sloping site presented complex ground conditions with a significant number of trees with root protection zones.
Designed around the needs of its users, the building needed to provide exceptional flexibility, adapting its layout and space to cater for full scale productions, to dance lessons or morning assembly.
Our approach was to design the building using a two and three storey steel frame, utilising the steep slope with a part-basement formed with reinforced concrete. The frame's structural design was key to providing an economical solution to the drainage route through the protected area by liaising with the contractor and the arboriculturist.
Standout features include a double-height entrance and performance space with viewing balconies, practice and teaching areas and boxy pod music rooms housing the latest state of the art equipment.
The external façade comprises a variety of rubble stone walls, glazing and glulam columns, as well as a 'living wall' of plants, allowing the building to blend into its surroundings as seamlessly as possible.
Beaudesert's strong belief in giving children the opportunity to build confidence through the performing arts is at the heart of the school's approach to providing 'an all-round education'. We provided an efficient, practical and economical solution for the performance centre, which opened its doors to students in 2015.
The Performing Arts Centre was shortlisted for a RIBA (Royal Institute of British Architects) award in the South West in 2016.
Image courtesy of Beaudesert Park School.
Got a project in mind?
Get in touch with us.