Bringing deaf and hearing communities together
The Deaf Academy
Exmouth, Devon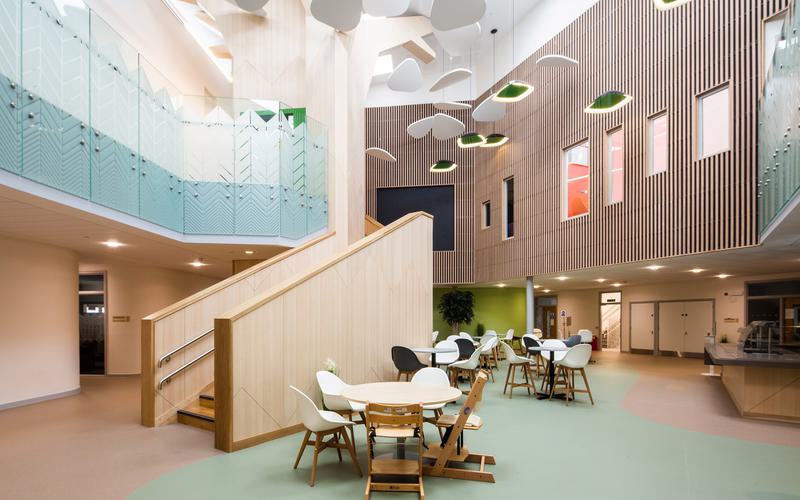 4,950 sq m
Academic and residential facilities
Multi-award-winner
Universal Design Winner, 2022 Civic Trust Awards
135 pupils
Aged from 3 to 21 years old
Opened in 2020, a unique building that enables deaf young people to communicate freely, have visual connectivity with their peers, teachers and carers, and strengthen their own sense of self.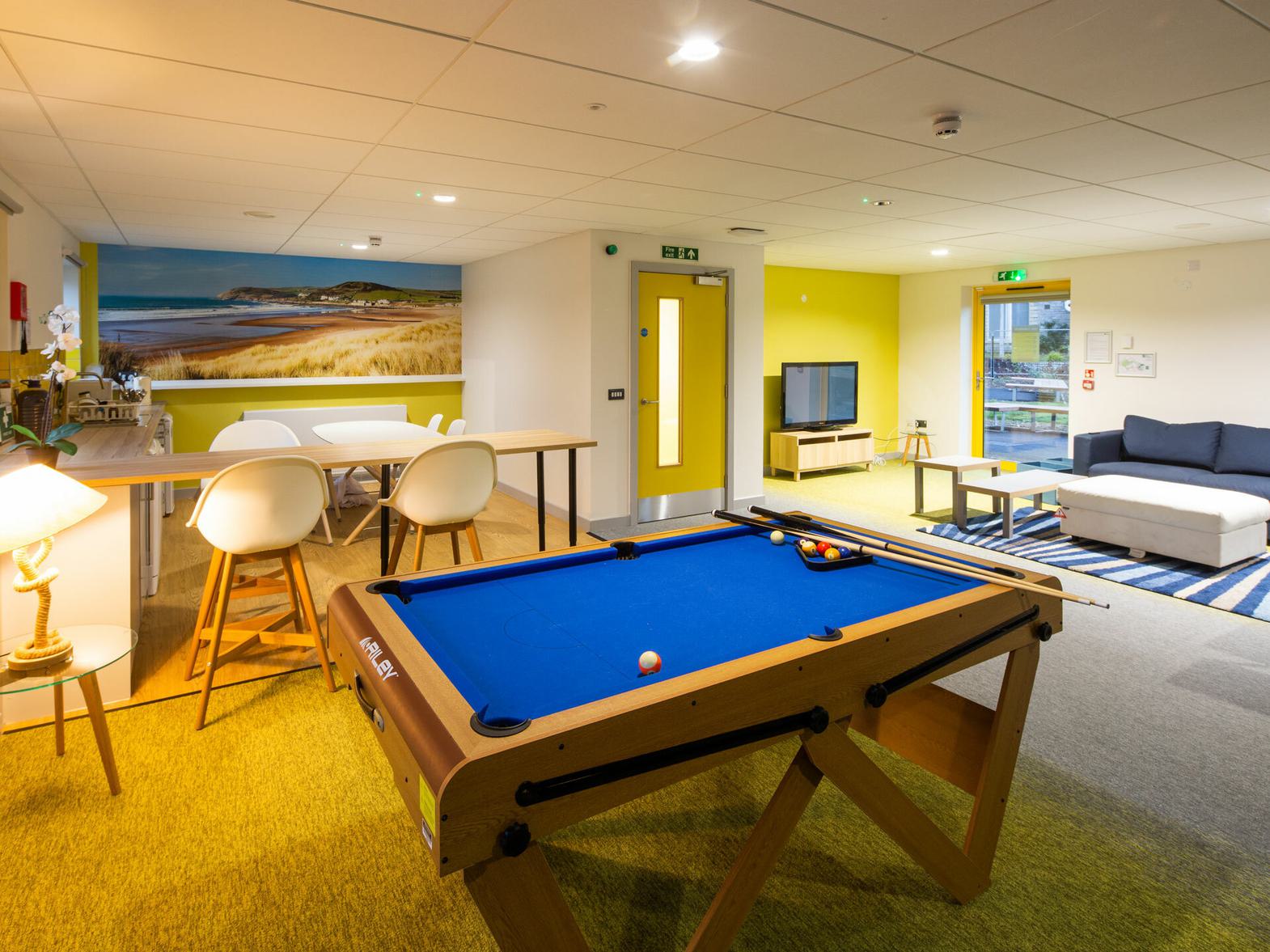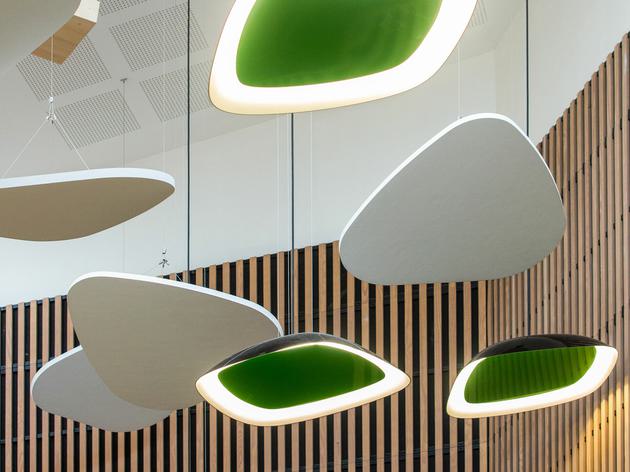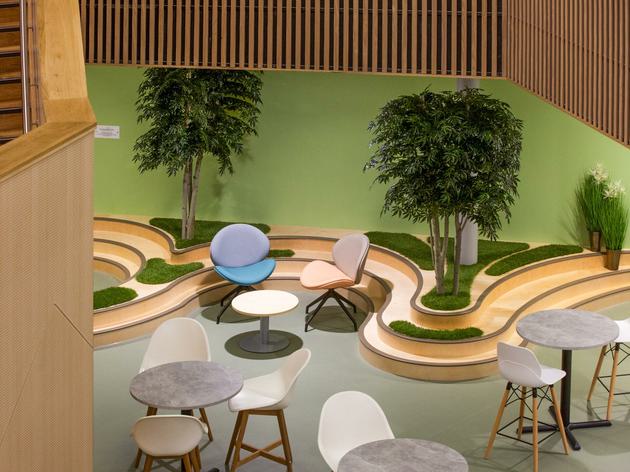 The Deaf Academy has been designed around the precepts of inspiration, visual communication and inclusivity. As part of the project team, our civil and structural engineers helped realise a world-leading community facility that trailblazes beyond basic inclusive design good practice.
Set on a former campus site for the University of Plymouth, our role involved rationalising how to retain and refurbish existing buildings, including a theatre, and designing new cutting-edge facilities that provide a safe haven for students to learn and socialise, including the teaching hub and residential space.
Developed in line with DeafSpace standards and the latest technologies in deaf education, the design creates spaces honed to the needs of visual communication. Students are able to focus on their educational and social needs, free from the physical environment standing in their way.
In collaboration with the architects, Stride Treglown, we designed the main teaching building in a rounded pentagon shape to allow for wide corridors that improve pedestrian sightlines and sounded corners. This attention to spatial layout, and other elements such as natural lighting and colour schemes, nurtures wellbeing, inclusion and communication.
The Deaf Academy accommodates 135 pupils and around 200 associated teaching and support staff.
"

The facility is uplifting, flexible and enchanting. It is nestled in the community and extends way beyond basic inclusive design good practice.

"
Judges' citation at Civic Trust Awards 2022

Multiple award winner
Selwyn Goldsmith Award for Universal Design at the 2022 Civic Trust Awards.
Selected as one of only two projects from 160 entries to the Civic Trust Awards, this accolade recognises schemes which have gone beyond building regulations to put people at the heart of the project. To be considered, buildings must be responsive, flexible and welcoming, allowing people to use them with dignity and equality.
Triple win at Education Estates awards in 2021.
The Deaf Academy won awards for Inclusive Learning Spaces, Pupil/Student Experience and for Client of the Year.

A sustainable solution
Our structural engineers maximised the re-use of existing buildings on this former Plymouth University campus site, and designed the new buildings to a high level of insulation.
The new buildings were also designed to provide an excellent level of controllable daylight and natural ventilation. Building materials were locally and sustainably sourced, minimising the impact on the environment. Surplus timber and other materials were given to local residents for reuse, diverting 97% of waste from landfill.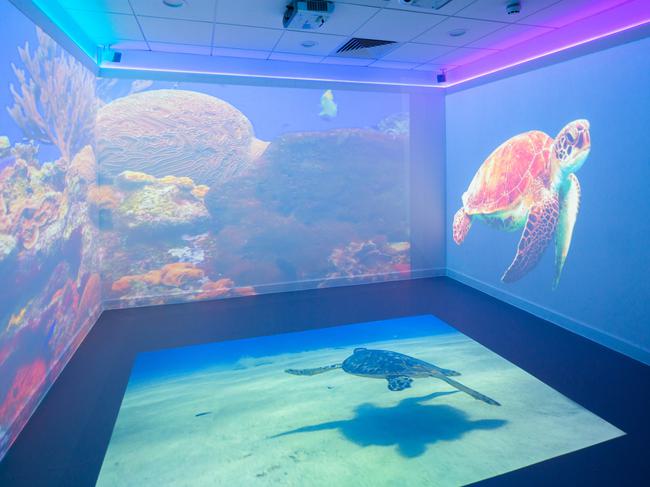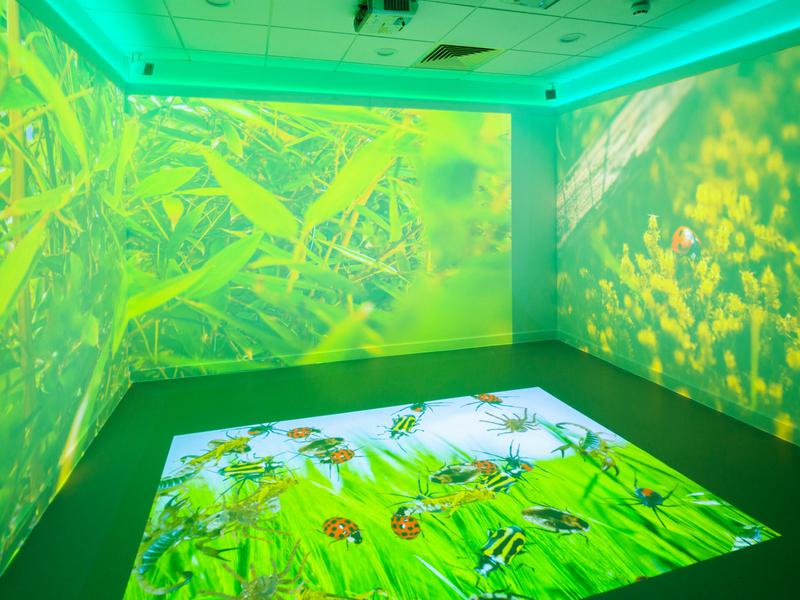 Structural solutions dedicated to user experience
In creating an inspirational environment, several important considerations were taken into account:
How to reflect a wide range of particular specialist needs amongst the students, including learning difficulties, social and emotional needs, autistic spectrum disorders, mobility difficulties and visual impairment.
Making a distinction between the different age ranges, from pre-school through primary, secondary to adult, for safeguarding reasons, and to demonstrate a clear sense of progression for the students.
Providing new residential accommodation, with around 40 rooms in the form of three townhouses containing self-contained flats and a common room.
At the start of the project, we carried out inspections and assessments of the existing estate to identify which buildings could be re-used. This ensured the project stayed on-budget.
To support a rapid and cost-effective construction programme for the new main teaching building, we chose steel framing and composite slabs. These are lightweight and allow long span floor and roof structures, perfect for open column-free adaptable teaching spaces.
The main atrium contains the school's 'learning forest' and dining areas, an enchanting place to meet, dine and learn. This includes a central 'tree' which stands within the atrium with the main stair winding around it and branching out to support the long span roof which brings natural light into the space. Cantilever walkways circulate the atrium, providing access to all teaching rooms.
To eliminate the risk of over-looking for the residential accommodation, we designed in Oriel windows, cantilever slabs and pop-outs in the elevations, all of which add interest to the façade.
The successful outcome is a world-leading educational facility that will improve the lives of students, enhance their learning experience and prepare them for the wider world.
Images courtesy of Stride Treglown
Got a project in mind?
Get in touch.