Highly sustainable commercial space for local enterprises
Employment Space for Advanced Manufacturing (ESAM), St Austell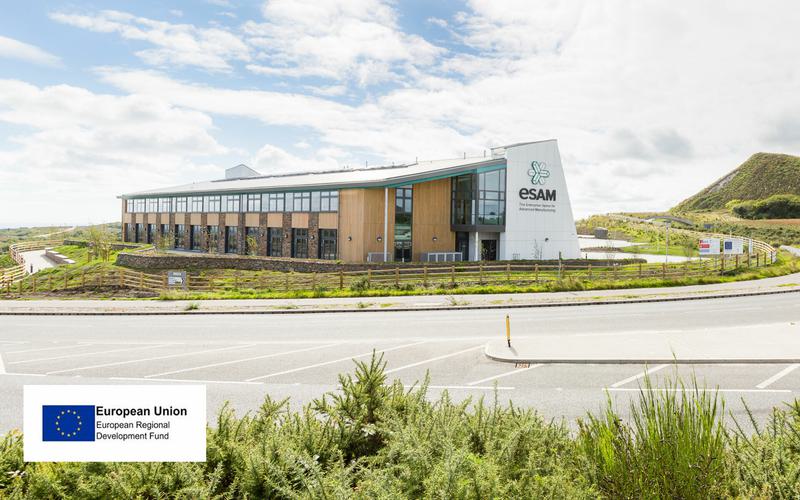 Flagship BREEAM Excellent development of high quality, energy efficient workspaces for low carbon advanced manufacturing businesses at the heart of the Carluddon Technology Park.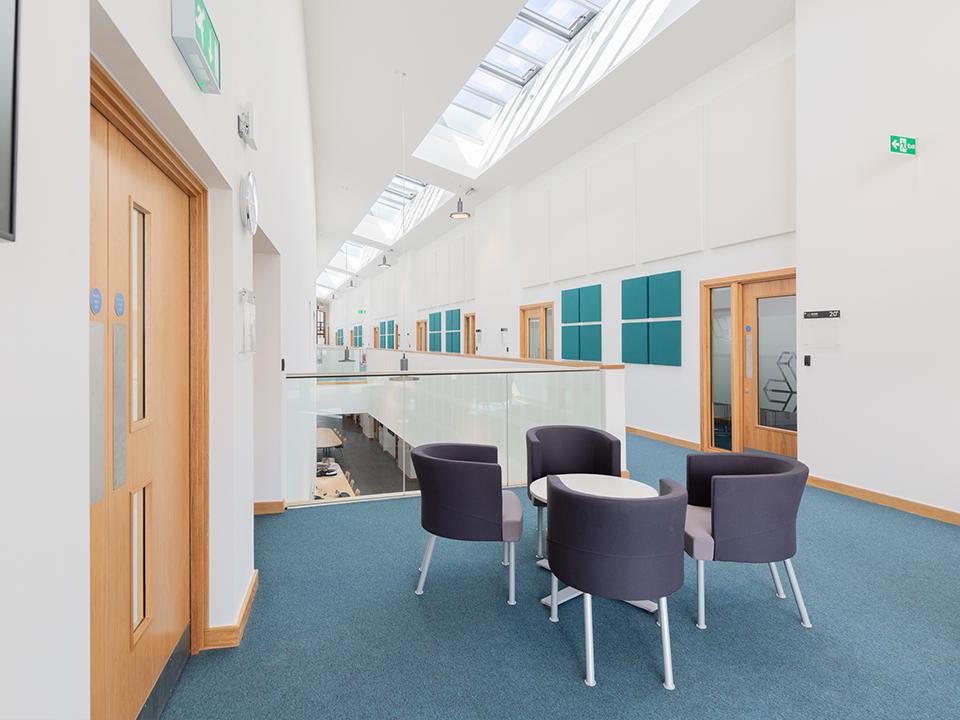 ESAM is a major phase of the Carluddon Technology Park, a reclaimed brownfield site, close to the Eden Project in Cornwall. It is funded by a £6.2 million European Regional Development Fund (ERDF) investment, and matched by £2.7 million of public sector funding from Cornwall Council. ESAM is also at the heart of the proposed major mixed-use scheme initiative, West Carclaze Eco-Community.
ESAM delivers 2,400 sq. m of BREEAM Excellent rated employment space, break-out spaces, meeting rooms, conference facilities and support services across a two-storey light industrial and office building. 27 advanced manufacturing, low carbon environmental goods and service sector businesses, will create up to 75 high-skilled jobs by 2023.
One collaborative team
Kier appointed our team to provide a full suite of multi-disciplinary consultancy services including civil engineering, structural engineering, mechanical and electrical services, geotechnical assessments, and incorporating BREEAM design.
Working collaboratively, we shared across the entire project team fully detailed 3D models, developed in Revit. Our use of BIM ensured efficient co-ordination and resolution of issues and effective collaboration, resulting in the production of accurate, reliable and coordinated designs. This improved visualisation of the design proposals, enabled faster responses to design changes and resulted in a quicker assessment of alternative design solutions.
Overcoming challenging ground conditions
Cornwall is steeped in china clay mining heritage and the Carluddon area is the epitome of this industry.
An important factor to consider on such sites is the contamination arising from the naturally occurring radioactive material (NORM) that results as a by-product of china clay production. ESAM is situated directly above two buried concrete settlement tanks, which contained concentrated NORMs.
Our geotechnical and structural surveys established that these tanks were of a solid construction and we successfully challenged the existing design proposal for extensive and costly groundworks to remove them. By designing a new foundation scheme comprising a mixture of vibro-compacted stone columns and reinforced concrete pad foundations, we justified leaving the settlement tanks in situ and incorporating a simple ground-bearing slab, saving money and reducing the construction programme.
Additionally, by creating a whole-site cut and fill process we saved the client further costs across the project, whilst reducing waste intended for landfill.
Delivering a sustainable and future proof design
The brief for ESAM demanded sustainable and fully flexible space. Our speculative and innovative design provided the client with a mix of business units ranging from 30m2 to 94m2, with double height workshops having the option for future mezzanine floors to provide additional office space. By incorporating stud and party walls the unit sizes can easily be adapted to each client's requirements, resulting in minimal disruption to other neighbouring businesses. We also designed the floor slabs to withstand the weight of heavy machinery and limit the resulting floor vibrations, ensuring user comfort.
We delivered MEP solutions for energy efficiency and overall environmental sustainability throughout the life cycle of the project, delivering excellent levels of health and wellbeing for occupants. We minimised unwanted heat gains and managed heat absorption by natural ventilation strategy, shading, insulation, air tightness, thermal mass and secondary system gains such as lighting.
ESAM is designed and built to both BREEAM Excellent standards and ERDF funding criteria. To meet the standards of both, performance efficiencies and running cost savings were delivered through the use of simple, effective building controls. These included LED lights, photovoltaics array, roof lights and natural ventilation systems, which automatically adjust to provide a constant ambient air temperature, whilst the double-height atrium provides maximum daylight for the communal areas and office entrances.
By incorporating simple and effective building design and services along with many sustainable features, ESAM sets the benchmark for design, quality and sustainability in the local area.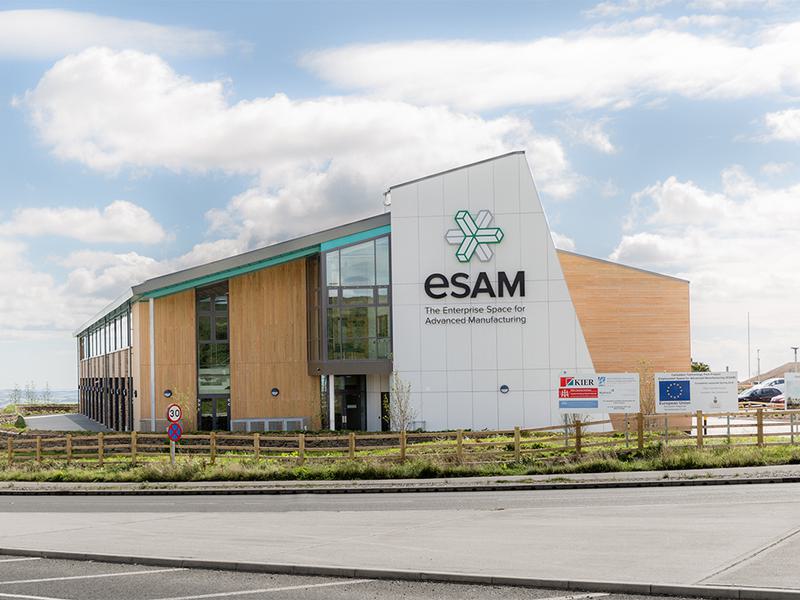 Got a project in mind?
Get in touch.