Creating one of the UK's first green hydrogen production facilities
HY2GO, South Lanarkshire, Scotland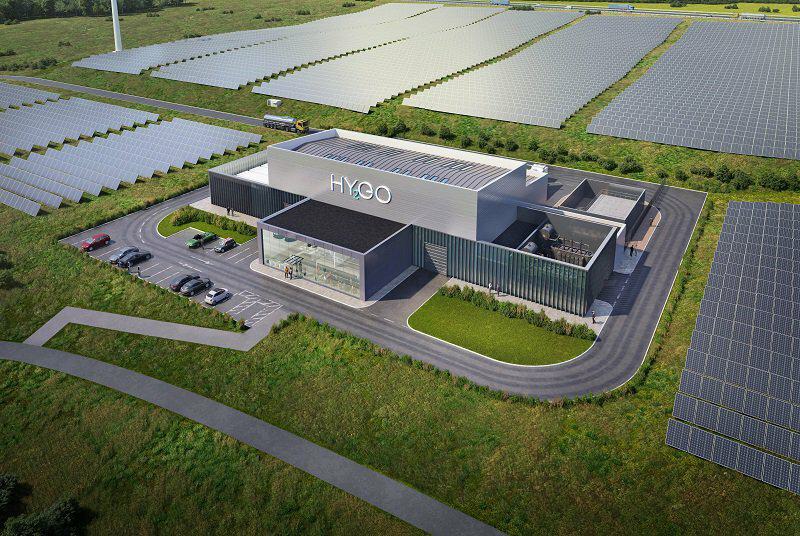 Detailed design to ensure a ground-breaking £45m commercial hydrogen production hub in Scotland, is fully self-sufficient in terms of energy provided from sustainable sources.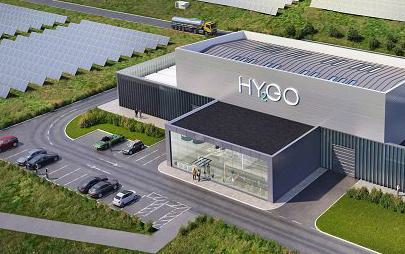 The plant will be one of the first green hydrogen production facilities in the UK and, adopting a 9MW electrolyser, will be fully self-sufficient in terms of energy provided by environmentally sustainable sources.
The 51-acre site lies within the county of South Lanarkshire and is located approximately 30 miles south of Glasgow. The facility will initially produce 800,000 kg of hydrogen per year, with production eventually increasing to 1,000,000 kg. The use of this zero-emission hydrogen would be the equivalent of removing 7,500 cars off Scottish roads every year.
Challenge
The proposed facility will be positioned to suit the contextual constraints of the site, while maintaining sustainable connections to a combination of renewable energy sources, including a wind turbine easement, solar farm and a future battery storage facility.
Solution
Having obtained 'Planning in Principle' for the project, HY2GO turned to us for multidisciplinary engineering, energy and sustainability consultancy to inform the final detailed design of a hydrogen distribution centre for full planning consent.
Recognising the need for efficiencies, both operationally and economically, our utilities specialists worked with the client to review the site conditions, environmental liability and environmental regulatory requirements. This included liaising with relevant parties to get an understanding of the anticipated energy outputs from all proposed on-site renewable energy sources and establishing what the requirements are for energy storage.
Further supporting the planning application, we provided a site-specific drainage strategy that complies with the national planning and local policy. Sustainable Drainage Systems (SuDS) are a legal requirement for all developments in Scotland, except single dwellings. Our proposal demonstrated a robust surface water management strategy that incorporates SuDS measures to mitigate any flood risk to the proposed development or local communities.
Though the site is located outside any Air Quality Management Areas (AQMA) declared by South Lanarkshire Council, our air quality team undertook a simple qualitative and quantitative assessment of the area to establish and mitigate any risk to local air quality.
Our geo-environmental specialists produced a borehole prognosis report, consulting with SEPA and the Coal Authority to assess the feasibility of drilling an on-site borehole to source groundwater for the proposed facility. This is considered a key component in the facility's self-sufficiency and carbon footprint.


"

Hydrock has been a pleasure to deal with throughout the planning consultation period, always providing a solution when faced with a challenge. I'm delighted to now have full detailed planning consent for the site and look forward to contributing to net zero targets.

"

Simon Coakley
Managing Director, HY2GO
A more rapid adoption of green hydrogen will be key to meeting the target set by the UK Government to reduce greenhouse gas emissions to zero by 2050. In particular, Scotland is perfectly placed to position itself as a world-leader in hydrogen production because of its natural abundance of wind and water resources.
Got a project in mind?
Get in touch.