Pioneering Passivhaus residential development
Picture House Court, Bristol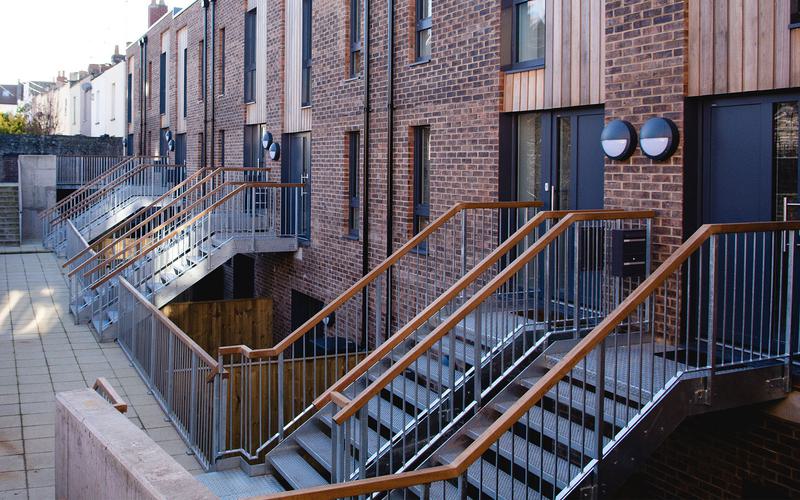 Setting the benchmark in Passivhaus design, Picture House Court is living proof of creating a new form of community life with sustainability to the fore.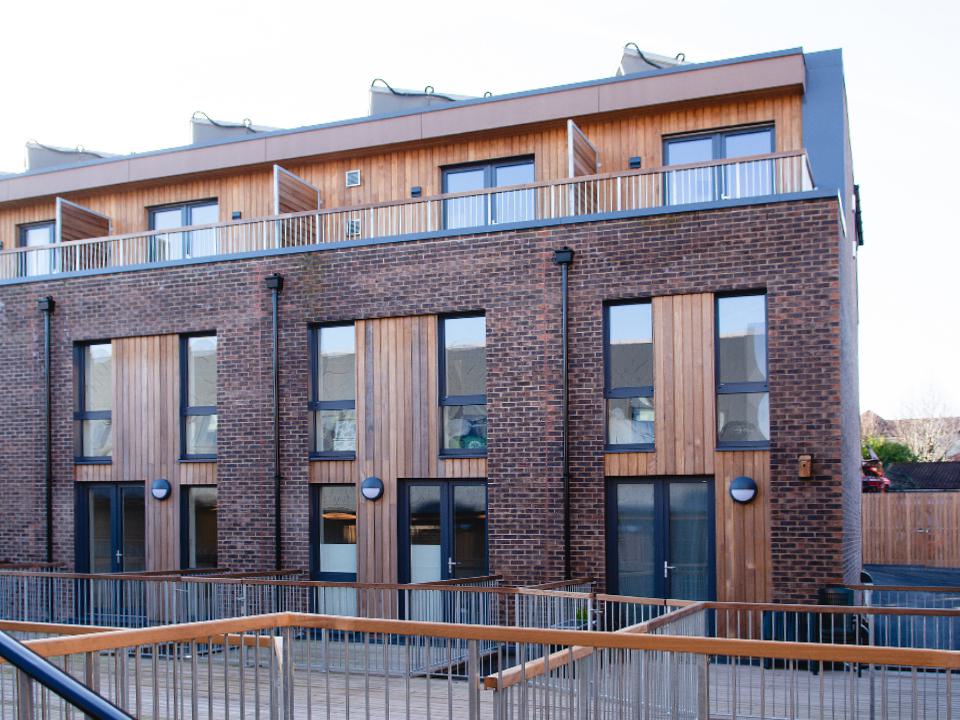 Certified to Passivhaus standards, Picture House Court is an innovative and pioneering residential development of 26 high-quality new homes in south Bristol. Featuring attractive street front retail/commercial space and a two-storey undercroft parking, it's one of the most sustainable developments in Bristol.
We were appointed to provide MEP, civil and structural engineering and geotechnical and geo-environmental engineering by Urbis Living, in conjunction with Origin3 Architects.
North Street is the vibrant hub of Bedminster and is undergoing a series of regeneration schemes. The Picture House Court development comprises a number of blocks enclosing a new courtyard on the site of the former 1920's Rex Cinema.
Following re-profiling of the ground levels for the superstructures, our civil engineers were presented with a drainage challenge as the main sewer system from the adjacent existing buildings ran directly across the site and was now located at eye height. Working in close collaboration with Wessex Water, a solution was agreed to lower and divert the pipe through the centre of the site, housing it within concrete channels accessible to Wessex Water by man-hole covers.
The apartments are constructed with timber frames on top of a podium slab with commercial space beneath fronting North Street, whilst the three blocks of terrace houses utilise loadbearing masonry. Our structural engineers paid particular attention to structural detailing with close coordination alongside the architect to achieve the Passivhaus standard. Our designs included large masonry cavities with special ties, a mixture of ply web and metal lattice joists and insulative blocks in loadbearing sleeper walls.
The dwellings, certified to Passivhaus standard, are designed to consume significantly less energy than that of a standard new build home. By working in conjunction with independent Passivhaus certifiers, Piers Sadler, we utilised innovative M&E engineering systems which are simple and easy for the occupiers to operate.
Sustainable design aspects include a high level of thermal insulation wrapped continuously around the building, triple glazed windows, insulated doors, a heat recovery ventilation system and solar thermal panels. A home user guide is also provided to each owner to ensure energy efficient dwelling operation.
The development achieved full Passivhaus certification on nine apartments, Passivhaus Low Energy Building certification on four houses and AECB Building Performance standard on a further set of homes. All of the properties achieved exceptional levels of energy and comfort performance.
This project has been much acclaimed, setting a benchmark for future energy efficient and sustainable schemes.
In July 2019, Picture House Court won Best High Volume New Housing Development at the West of England Local Authority Building Control awards.
Got a project in mind?
Get in touch.