Transforming derelict site into contemporary homes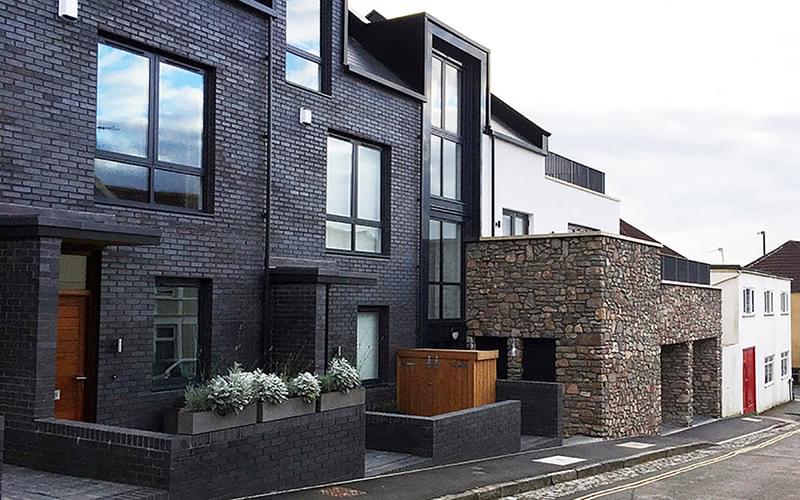 Design solutions to minimise disruption in a tightly constrained urban neighbourhood while creating contemporary new homes that complement the surrounding environment.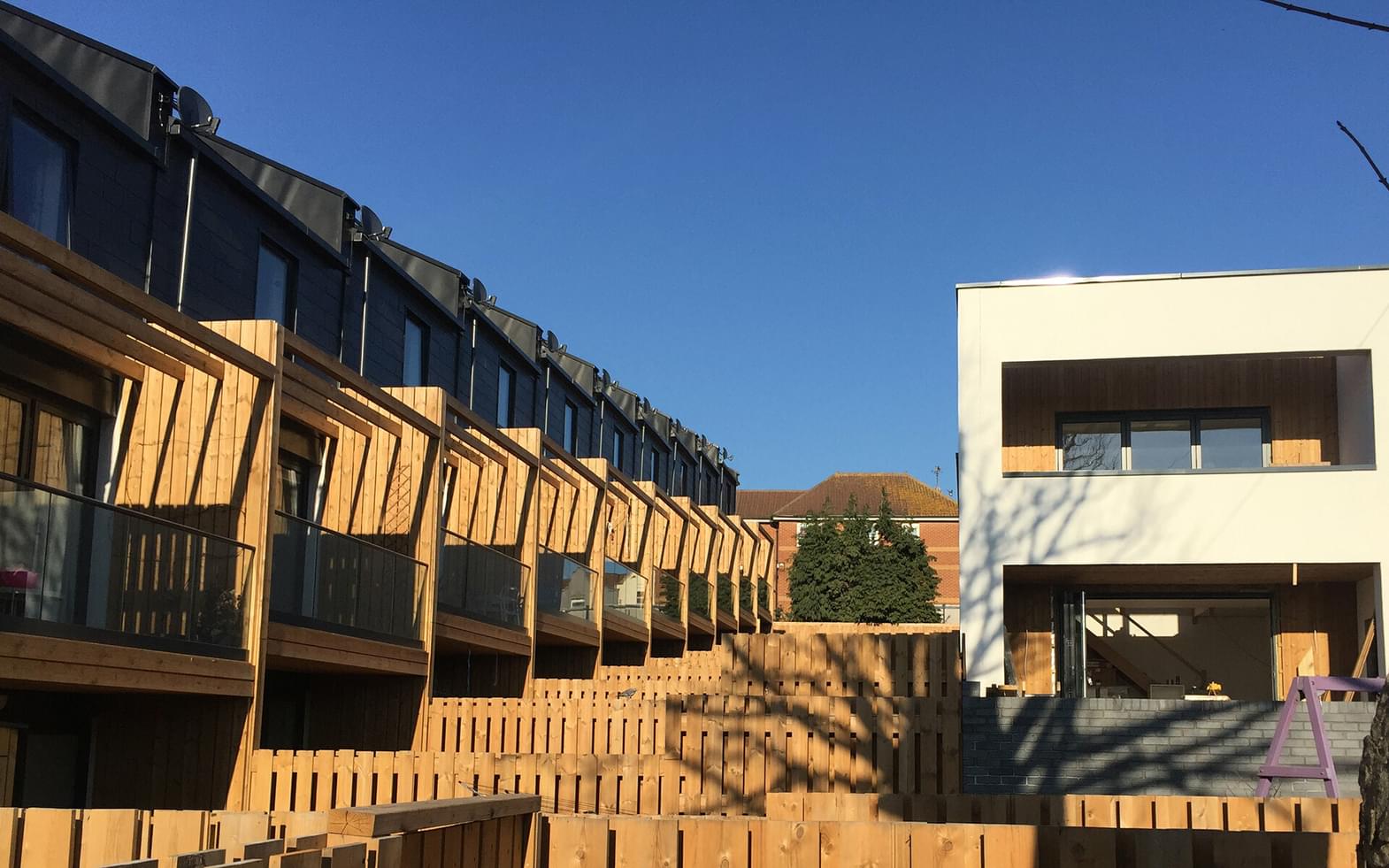 Our teams delivered civil, structural and transport engineering services to a residential development in a key area of south Bristol. In 2019, the development was shortlisted in the Residential Development Category of the Bristol Property Awards.
Previously home to a derelict social club, the Balfour Road site was transformed into a contemporary terrace of three-storey townhouses, feeding into the wider regeneration of the city's Southville area.
From our initial appointment by Urbis in 2012, we stayed on the project through a change of ownership to Bristol Developments. We worked collaboratively with Ferguson Mann Architects to deliver the £5 million housing scheme, which was completed in spring 2019.
Our civil and structural engineering teams in Bristol delivered design services through RIBA stages 2-6, including drainage attenuation and a mixture of cladding types.
Phase One of the project delivered a row of 14 homes, while Phase Two added two bespoke detached houses and a small apartment block, creating 19 homes in total.
Our civils team provided a Sustainable Urban Drainage System (SUDS) to minimise the drainage and water impact of the site in an already heavily built-up area. The engineers uncovered an unrecorded well below the original site of the social club - perhaps unsurprising given the street's name, Luckwell Road – posing a threat to the build programme. Our civils team reacted quickly, conducting an investigation before backfilling it.
The team's structural design needed to consider the dense development of this brownfield site, and close proximity to neighbouring properties. These potential construction limitations were taken into account during the early design process to ensure the build could go ahead with minimal disruption to neighbours.
The houses were clad in a range of finishing materials and the juxtaposition of local stone and reused rubble across the development resulted in a striking and distinctive design.
The site is close to a busy high street and is a popular residential area for Bristol city centre workers. Our transport team were able to advise on a section 278 agreement with the Local Highway Authority, minimising the impact of increased travel movements on the local community.
This is yet another great example in a string of successful residential developments in the area – right on the doorstep of our central Bristol office.
Images courtesy of Ferguson Mann.
Got a project in mind?
Get in touch.