Stakeholder engagement changes the face of education
Starbank School, Birmingham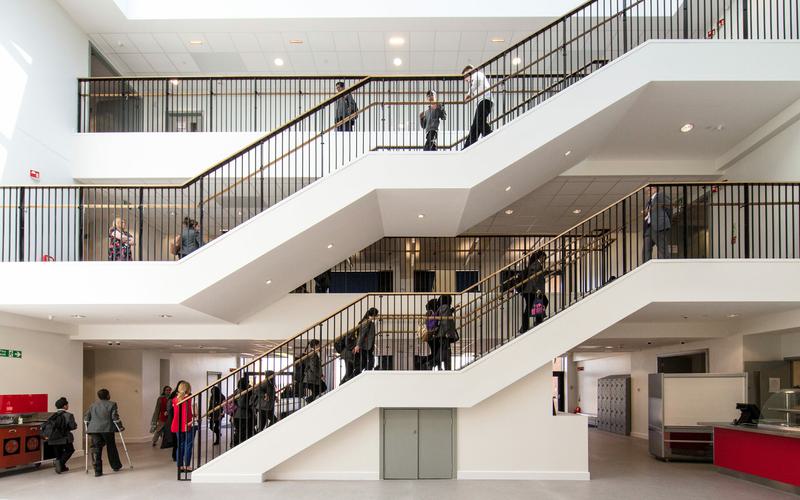 Students, teachers and parents contributed their views to shape the design of a new all-through school for over 1,300 pupils to improve social mobility in an area of east Birmingham.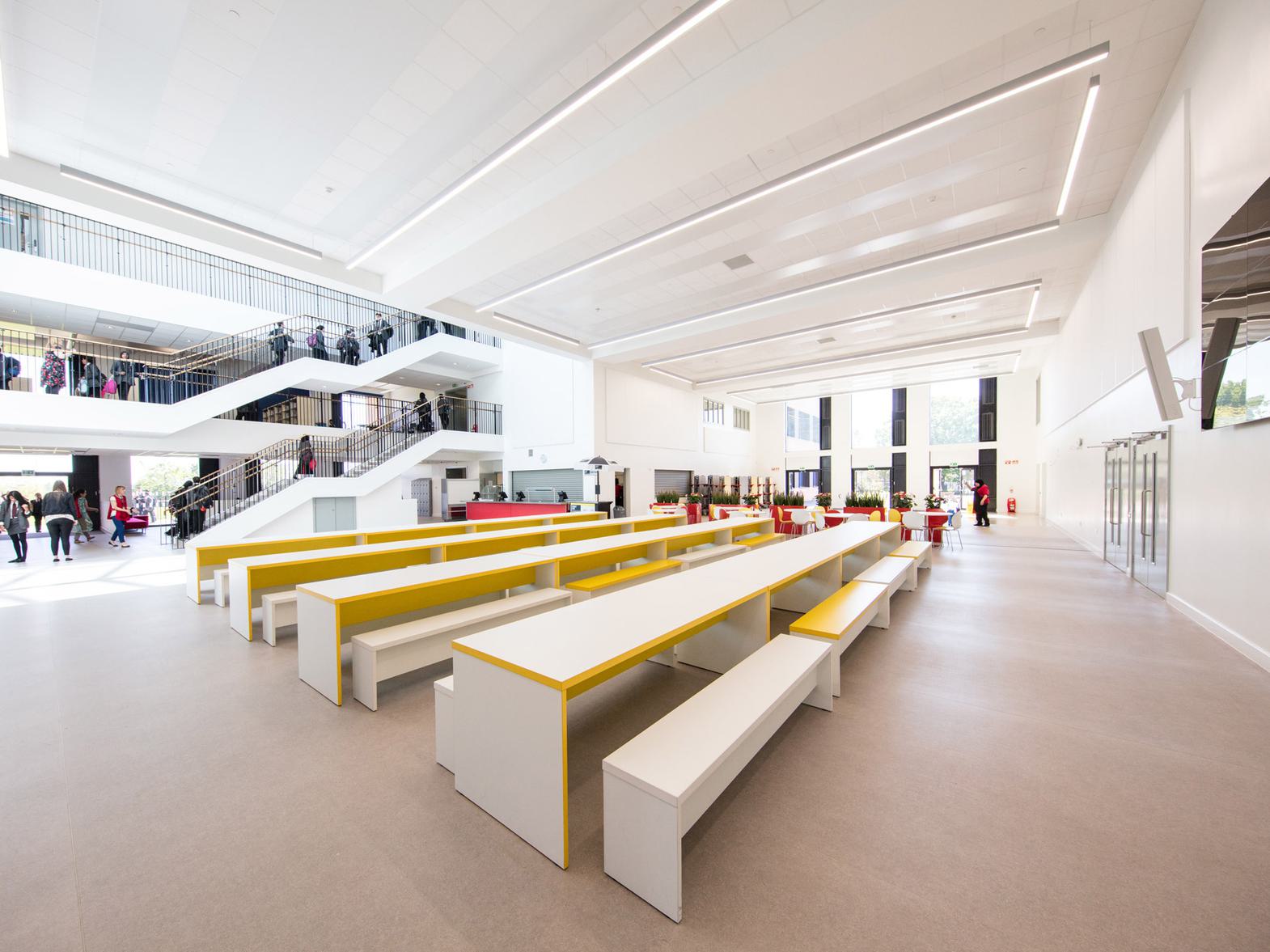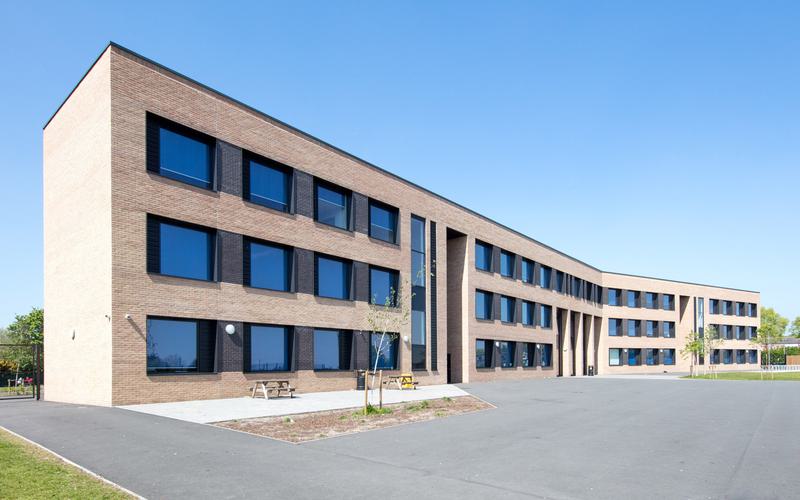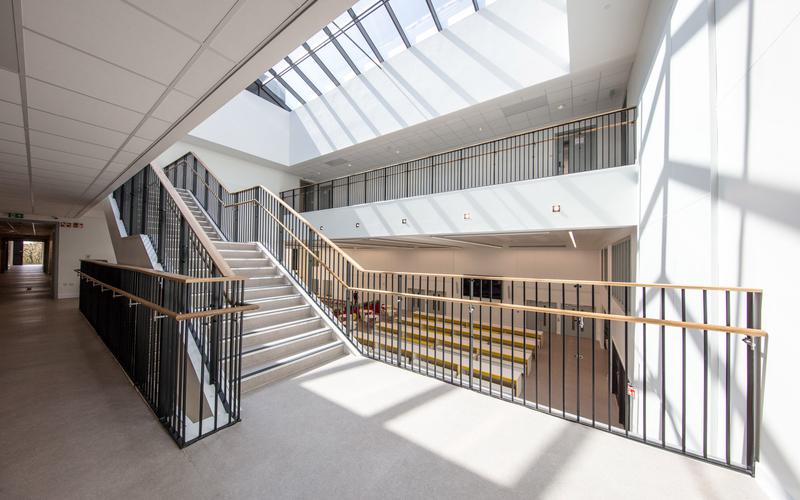 In response to increasing demands for additional secondary pupil spaces in the Bordesley Green area of Birmingham, a £17m all-through school (primary and secondary) was built at Hob Moor Road.
We were appointed to provide civil and structural engineering services on the project, along with geo-environmental, geotechnical and transport engineering consultancy.
The new school replaced two former schools and involved the demolition of existing facilities. During this period students were housed in temporary buildings, including portacabins and an inflatable school hall.
The main school building is split into two elements: a two-storey primary school and a three-storey secondary school, which are organised around shared halls, dining and kitchen facilities. A double and triple-height dining space forms the social heart of the building, from which the school accommodation is arranged. This large, open, active space is used to greet visitors on arrival, emphasising the unity and identity of the school.
A number of engagement meetings with stakeholders including the client, teachers and other design team members helped to inform the design of the school, allowing all parties to engage, understand each other's priorities, provide feedback and work together to find the best solutions. The meetings provided a valuable forum for the design team to set out its proposals and ensured that the client understood the exact nature of the design.
Our services on this project also included the preparation of a comprehensive transport assessment, a framework travel plan, demonstration of the appropriateness of the site access, and an analysis of the movement and path of vehicles using the site.
The new facilities accommodate 1,320 children: 420 primary pupils over two forms of entry and 900 secondary pupils over six forms of entry. With Ofsted having rated the school 'outstanding' in 2012, the new building provides much needed educational facilities for pupils in this area of high social deprivation in east Birmingham.
This innovative school opened in September 2016 and focuses on science, food technology and art and design alongside computer suites.
Images courtesy of Associated Architects
Got a project in mind?
Get in touch.