Design of 20,000 sq m hangar for world's leading business jet manufacturer
Gulfstream Service Centre, Farnborough Airport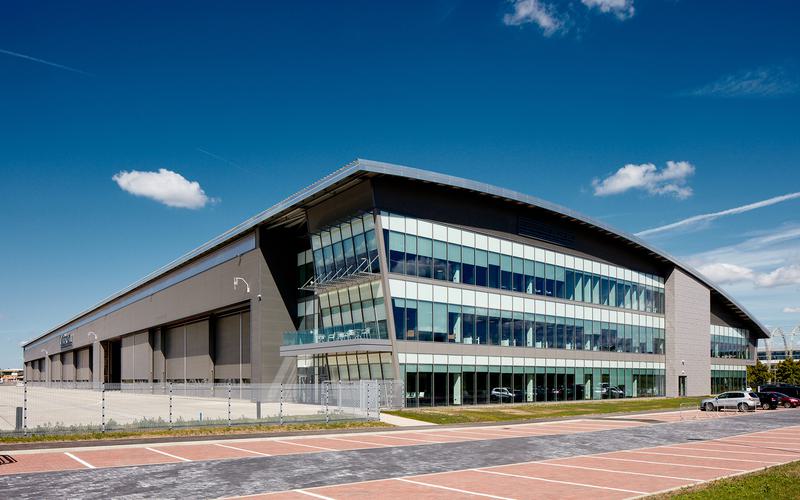 Engineering design of a new purpose-built, £34m, 20,000 sq m maintenance, repair and overhaul (MRO) aircraft hangar housing 16 Gulfstream jets at TAG Farnborough Airport.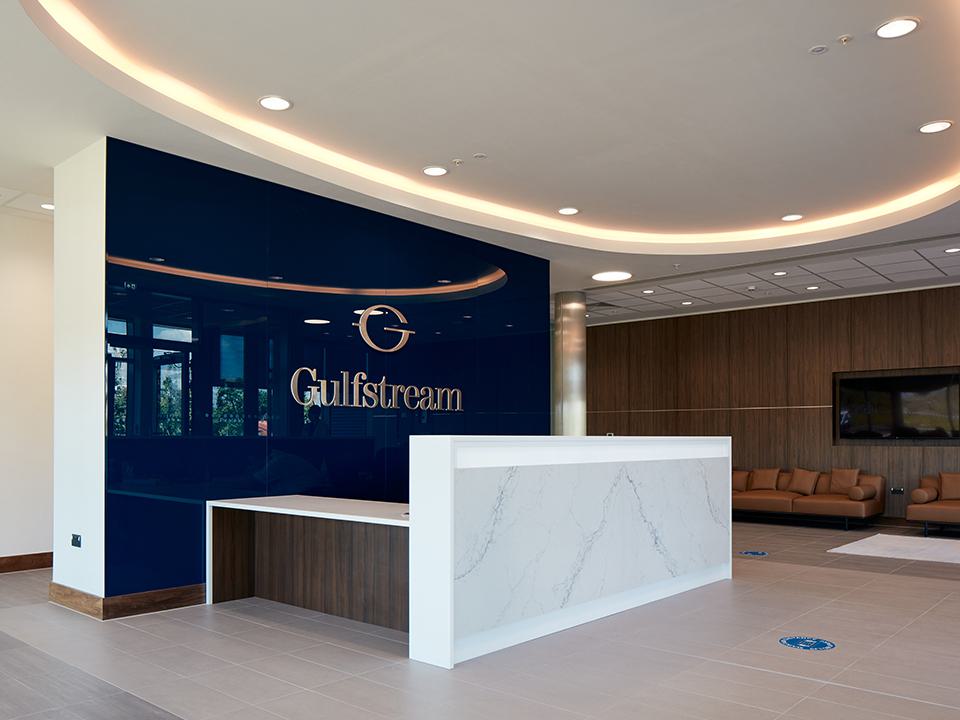 Completed in 2020, we have helped Gulfstream Aerospace, the world's leading business jet manufacturer, to develop a new purpose-built, £34m maintenance, repair and overhaul (MRO) facility at TAG Farnborough Airport in Hampshire.
We worked with a project team of Gebler Tooth Architects, Tate Consulting, CBRE, KAM Project Consultants and main contractor, Volker Fitzpatrick to develop the 20,000 sq m hangar which acts as the UK and European base for Gulfstream Aviation Corporation.
In addition to being able to house up to 16 Gulfstream business jets, the building includes three floors of office space, customer facilities and a café.

Engineering design
Our team delivered the civil and structural engineering design work for this new facility.
We initially supported the project team in working closely with Rushmoor Borough Council to get the planning application to their Development Management Committee just nine weeks after submitting the application.
Our structural engineering design for the large span hangar included designing the curved trusses spanning 46m front to back. These are supported by three 69m long trusses over the hangar doors. These roof trusses also support two overhead travelling cranes that cover the full area of the hangar.
Given the programme requirements, we ensured the design of the steel frame was fully developed prior to the appointment of the steel fabricator. Following their appointment, we collaborated closely over connection design, erection sequence, temporary stability and coordination with the hangar doors, cranes, sprinkler system and cladding.
Our work on the roof design included wind load assessments with both hangar doors in open and shut positions, and prediction and monitoring of deflections during both construction and on completion. This was critical for the hangar doors and the travelling cranes.
Our team also undertook the design of the ground floor slab to the hangar which incorporated telescopic pits and cable ducts.
Our civil engineers designed the significant external aircraft aprons along with a car parking area for staff and visitors providing spaces for over 300 cars which connects to the airport's perimeter road. Our team also provided specialist pavement design and runway safeguarding checks, along with the drainage strategy and design and flood risk assessment.
Our geo-environmental engineers also conducted extensive site investigations and drew up the site remediation strategy.
Image courtesy of Gulfstream Aerospace.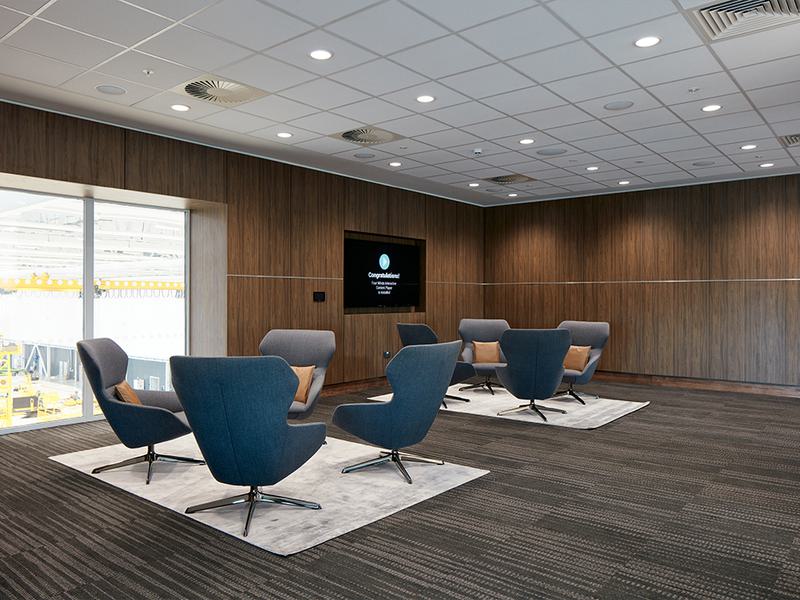 Got a project in mind?
Get in touch.