Back to Articles
Finding the space: dealing with mandatory SuDS on Welsh development sites
23rd Oct 2018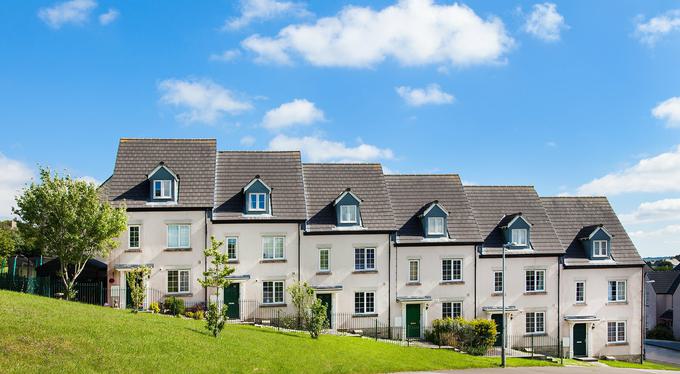 From January 7th 2019, all proposed new developments in Wales must include Sustainable Drainage Systems (SuDS) as recognised by Schedule 3 of the Flood and Water Management Act 2010.
What does it mean for development sites?

It means engineers and architects need to work together even more closely as developable space is squeezed and traditional site layouts affected. Early SuDS consultation is also vital to determine the viability of development programmes and costs.
Hydrock has consulted with key local authorities, architects and planning consultancies to develop a programme of advice, design solutions and techniques for compliance; to ensure that developer's proposals gain consent and maximise development potential.

SuDS – legislative change

This mandatory regulation marks a move away from traditional below-ground piped drainage infrastructure and single point source attenuation, towards open and green forms of water conveyance, treatment and storage.
The transitional arrangements ensure that for any development where an existing planning application exists or a valid application has been registered, approval from the SuDS Approving Body (SAB) will not be required, providing applicable conditions and reserved matters are discharged by January 7th 2020.

However, for new schemes, this new legislation requires from developers:

Water to be managed on or as close to the surface and source of the runoff as possible.

Pollution to be prevented and reduced at source, without relying on a downstream drainage system to treat it.

Use of a 'management train' in series across a site, rather than a single 'end of pipe' feature, such as a drainage basin, to serve the whole development.

Avoidance, where possible, for the need for pumping.

An affordable system both in terms of construction and long-term maintenance, with environmental and social benefits. 
Creating the space on site
As infrastructure engineers, we have the critical role working with developers, architects, planners and the SUDS Approval Bodies (generally the Local Authority) to determine how to create the space for SuDS, whilst minimising the loss of developable land and maximising the commercial viability of the development.
In our opinion, the use of porous surfaces that utilise landscaping features for drainage purposes, swales and other open water features to drain roads, roofs and external spaces will become commonplace. Often this provision can be incorporated into landscaping and urban design features without unnecessary loss of land. Opportunities will arise to reduce the land-take often occupied by large open drainage basins and avoid costly below-ground tanks. The long-term adoption of all surface water drainage features will enable developers to limit their future liability on completed sites.

Five key steps to successful SuDS Schedule 3 implementation:

Complete a preliminary sustainable drainage strategy as part of the engineering constraints plan, to enable the requirements to be considered within a site layout from the outset.

Ensure close and early liaison with the SuDS Approval Body to agree initial principles and applicable SuDS features.

Promote a strong early and ongoing working relationship between the masterplanning architect, landscape designer and the engineer, to ensure the most appropriate SuDS features can be effectively incorporated into a successful site layout.

Carry out an appropriate programme of infiltration testing on the site to highlight the most beneficial and efficient drainage areas, which will reduce SuDS feature land-take elsewhere on the site.

Complete a final pre-planning meeting with the SuDS Approval Body, to present and agree the strategy in advance of formal submission to avoid post-planning variation.

Need more advice – get in touch

With a complete multi-disciplinary engineering team based in Cardiff, we're set up nicely to help you.
Contact Richard Baker in our Infrastructure team on 02920 023 665.