Back to Articles
How to plan transport infrastructure for a sustainable future
Ashley Russell
\
14th Sept 2023
What kind of transport planning consultant would I be if I didn't first take you on a journey to explain how I got here?
I've always been fascinated by automobile design, and work experience in a Harrogate engineering practice ignited my love for the technical detail — those pieces of the puzzle that make the whole.
I went on to study at Leeds University and my final dissertation, set by the Institute of Transport Studies, examined moving walkways as an alternative form of getting around. Admittedly, pretty quirky! But it demanded the core facets you need from a transport planner: public engagement, baselining, identifying issues, and problem-solving.
As a transport and people movement consultant, I don't just plan the immediate fix, but I guide the design of infrastructure that will work for decades, and generations, to come.
It's amazing to be able to point out the positive impacts that engineering has on where we live, work and play in our community. Even schemes I've influenced in Horsforth, my own local area.
Moments like those are special, especially as my two daughters are already taking a keen interest in engineering and the built environment.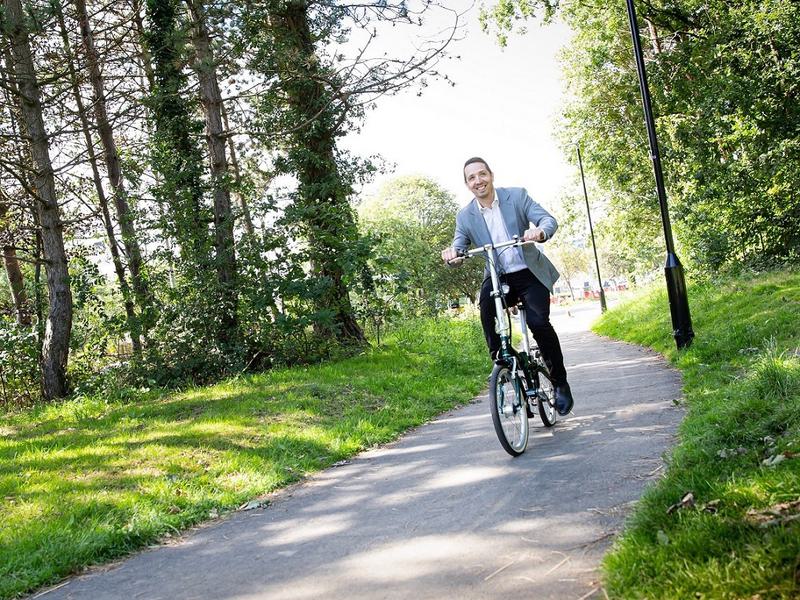 Securing funding: A perennial challenge
Local and combined authorities face significant challenges when it comes to securing funding for transportation projects. In recent years, the urgent need to address climate change and reduce carbon emissions has added an extra dimension.
This shift requires a comprehensive, data-driven assessment of the climate and carbon impacts associated with different transport options. Decision-makers must now consider factors like greenhouse gas emissions, air pollution, biodiversity, flood risk, noise pollution, and the energy efficiency of different modes of transport.
By prioritising low-carbon alternatives and incorporating sustainable transport infrastructure, authorities can meet their net zero targets while contributing to creating healthier, inclusive and more liveable cities. That's a big win through any lens.
Reliance on government grants and central funding is the primary source of financial support. When completing economic assessments for public spending, the emphasis is on demonstrating value for money which, until recently, was heavily weighted to achieving journey-time-savings for car users.
As a result of evolving regulation, such as with the Climate Change Act, we are seeing the evolution of policy, strategy, and the model for developing business cases. So, too, the assurance processes applied by funding bodies when determining decisions for schemes and programmes of work are being updated. This change supports the push for improvements in active travel and public transport infrastructure, including well-connected public realm improvements, while still providing room for new and upgraded highways to facilitate the movement of people and goods.
Investigating alternative routes to funding transport infrastructure is always going to be important, especially for the smaller schemes in villages, towns, and cities which won't meet the requirements for larger funding programmes.
Innovative financing models and alternative funding mechanisms, such as private investment, need exploring to bring development forward which will ensure people have true end-to-end mode choice for their journeys.
This all requires a clear transport strategy, and a well-considered local plan for development, which will identify the infrastructure needed to unlock, enable and support delivery.
As an example, Fore Consulting, acquired by Hydrock in May 2023, advised Leeds City Council to help futureproof its plans as part of the development of a new transport strategy. Within its Connecting Leeds Transport Strategy, there's a clearly outlined vision for a city where you don't need a car and where everyone has an affordable zero carbon choice over how they travel.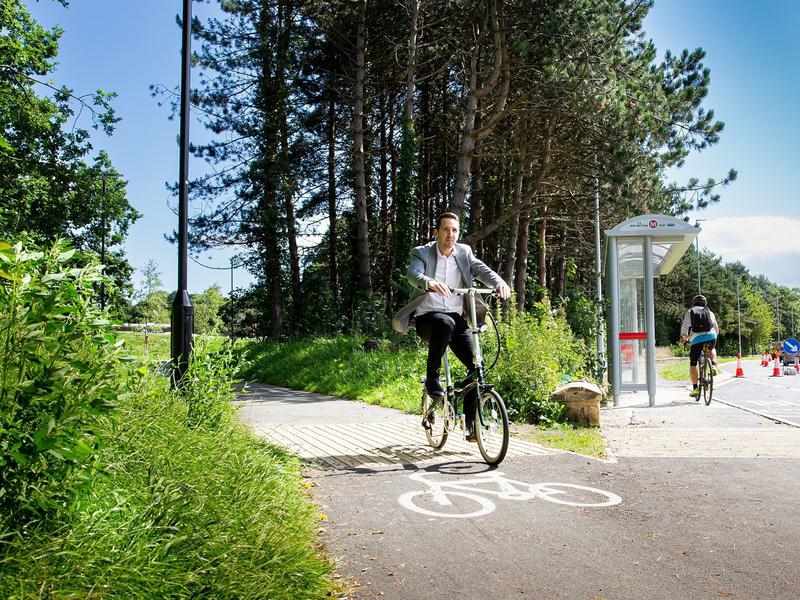 Maximising existing assets and connecting infrastructure
In an era of limited resources and obstacles to accessing funding, it's crucial for local and combined authorities to make the most of their existing transport assets.
This approach can minimise the need for costly new construction, and the associated carbon implications, ensuring alternative options are considered before any new-build. Strategies such as adaptive reuse, repurposing existing road networks and integrating new technologies into the existing transport system could prove game-changing.
So much can be achieved with our existing highway networks, especially those where there's the facility to manage traffic and people movement via existing traffic light systems. Maximising the operation of existing traffic light systems through vehicle detection, and intelligent control systems, can unlock congestion.
It also creates the opportunity to introduce priority for pedestrians, cyclists, and public transport to reduce waiting times on key routes. In this regard, there's been some great work in and around Leeds in recent years.
By focusing on connectivity, local authorities can improve the efficiency and effectiveness of their transport networks. Ideally, this would include a blend of various modes, such as buses, trains, trams, and active transportation; through to smart mobility solutions and multi-modal hubs.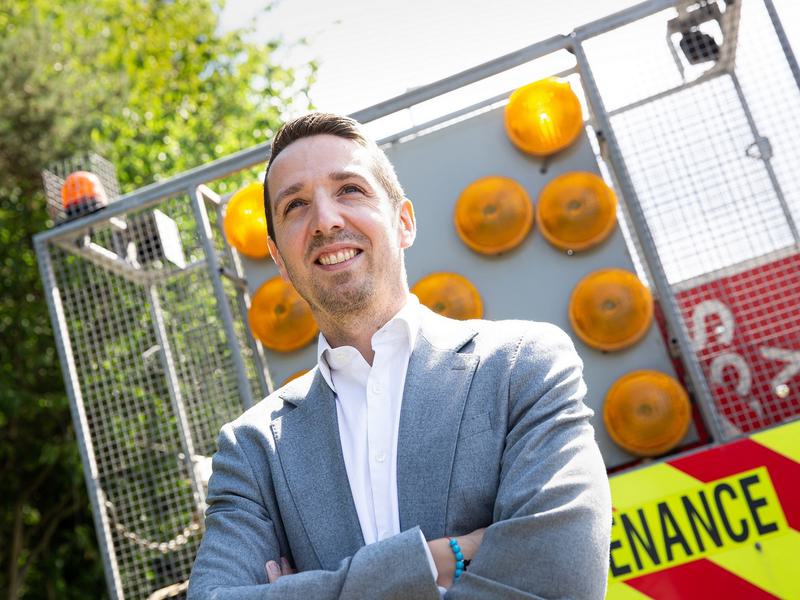 Long-term viable communities
It's incredible that a region as large as West Yorkshire still doesn't have a mass transit system in place.
West Yorkshire Combined Authority and its district partners intend to accelerate the development of a mass transit system in line with the five 'missions' of the West Yorkshire Plan. That's something we should all be excited about, should it get the necessary backing from Westminster.
Given the green light, it's up to industry to grasp the opportunity and ensure we plan and design for connectivity across all modes, focusing on end-to-end journeys, and accessibility for all.
In an age where more focus is placed on pedestrians and cyclists and when the nature of how authorities evidence 'value' is evolving, visualising schemes and providing data intelligence are just the ticket.
When applied properly to 'vision and validate' based strategies, they become essential to creating long-term viable infrastructure that's easy and reliable for communities in the future.
So, what does this step-change towards future transport look like? The truth is it's changing all the time but one thing's for sure; it's an end-to-end process that's going to take time, planning and investment.
This article originally featured in Place Yorkshire in August 2023.