Transforming brownfield into inspiring learning facilities
Kier Construction for Swansea Council
Wales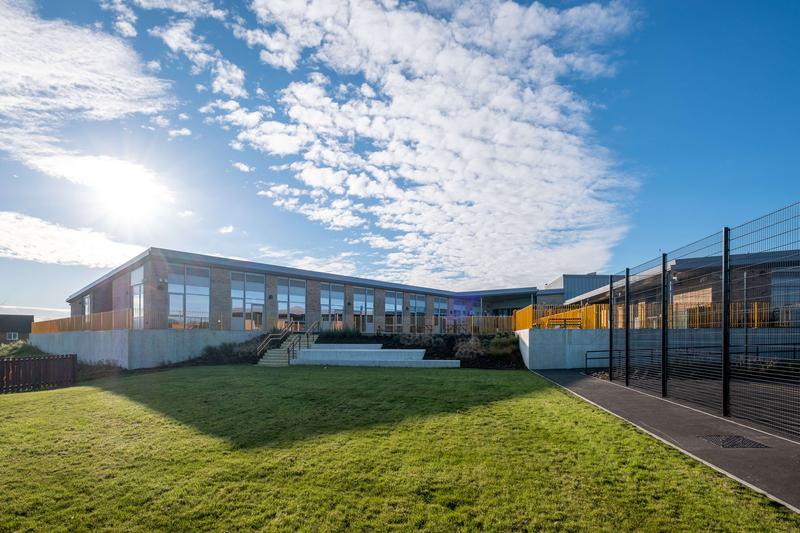 Forensic investigations and carefully coordinated engineering design supported the construction of the award-winning YGG Tan-Y-Lan Primary School, overcoming site and cost challenges.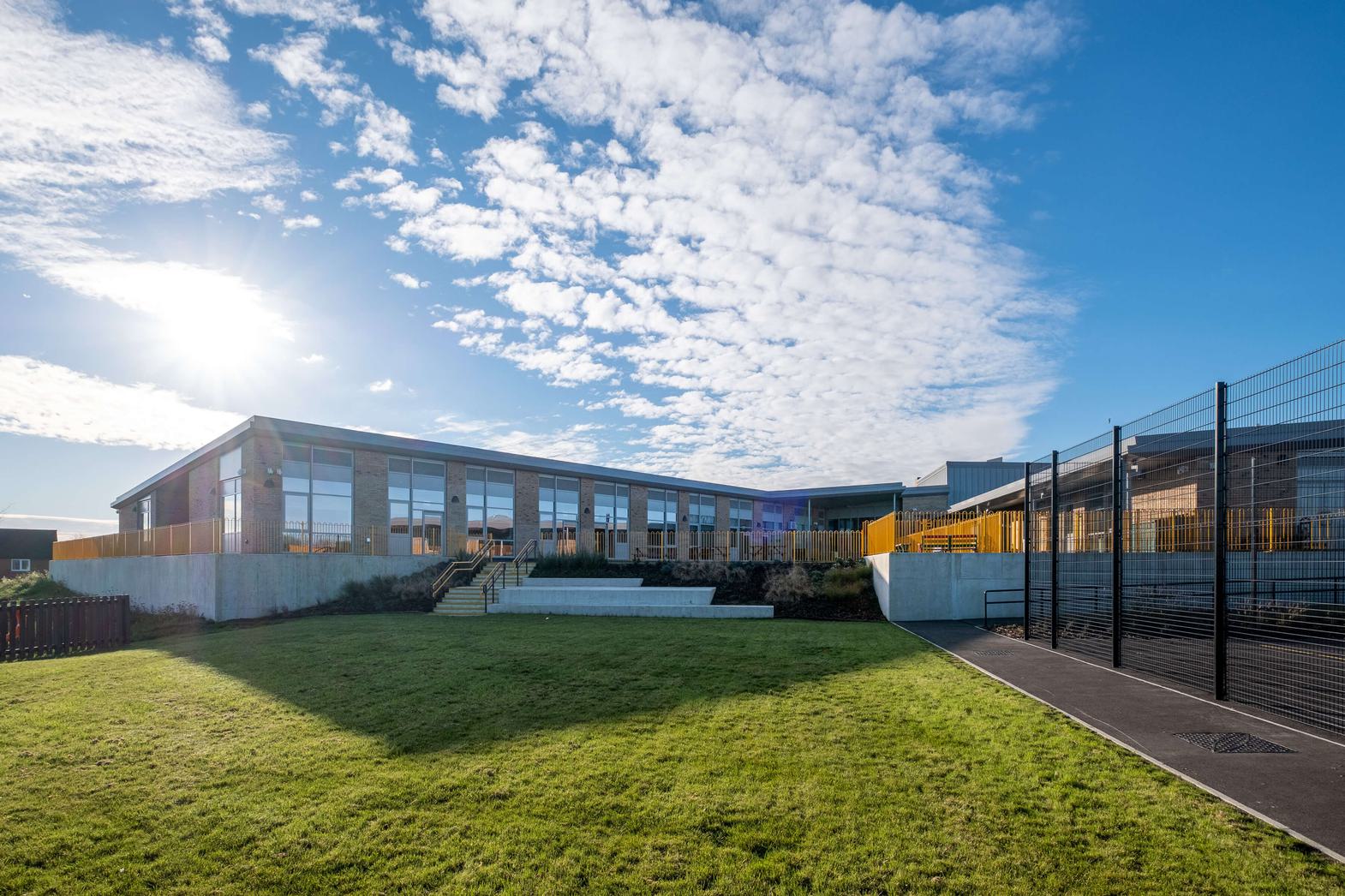 Advising Kier Construction, who acted for Swansea Council, we delivered a multi-disciplinary engineering solution to transform a former residential site into a new primary school and nursery for 470 pupils in Swansea.
The £7.4 million-pound project was awarded the 'Integration & Collaborative Working Award' at the Constructing Excellence 2022 awards in Wales. The primary school achieved a high BREEAM 'Very Good' rating.
Avoiding landfill
Our team provided assistance through planning, providing a Phase 1 ground conditions desk study and Phase 2 preliminary ground investigation.
We delivered detailed testing of the Made Ground to confirm that the ground was suitable and that no clean cover system was required across the majority of the site.
Additional testing was undertaken on this material to enable some of it to be re-used in other areas of the site, such as beneath hardstanding, to help reduce off-site disposal. This methodical testing and risk assessment of the in-situ materials on-site reduced the need for a clean cover from approximately 7,000 sq. m to 2,000 sq. m, significantly reducing the amount of additional topsoil.
To overcome a shortage of material on site and enable a flat development platform for the primary school, Kier identified a range of local import sources. We carried out chemical testing of these materials to determine the suitability for import onto site in line with the Materials Management Plan (MMP).
A total of 3,800 cubic metres of imported material was sourced from other construction sites, providing an efficient solution for the project whilst also providing a sustainable and cost-effective solution, preventing this material from being sent to landfill.
Identifying pragmatic approaches and solutions
Our MEP team were appointed for the initial brief development and concept design stage, and subsequently performed detailed design and construction technical advisory duties through to completion and handover.
Our utilities investigations identified the necessary diversion applications for power and telecom infrastructure, which ran through the formerly residential areas of the site and enabled a pragmatic solution to minimise disruption and diversionary costs. We also created a sensitive external lighting design to address potential obtrusive light spill conditions that would have affected adjacent residential and ecological areas.
We designed an all-electric commercial kitchen to avoid gas usage. We worked closely with the council's catering team to understand in-operation usage for a range of scenarios and were able to create a solution that minimised any utility impact.
An iterative design process
Our civil and structural design addressed a number of site-related challenges including slopes, ecological constraints and existing highways and infrastructure relating to a former residential site.
Our response was an iterative design process. Collaborating with the council and the rest of the design team, we developed a scheme of retaining walls, ramps, stairs and a building platform that not only was efficient from a cost and programme point of view, but also ensured the school was fully accessible and made best use of the space and prominent position.
An array of foundation solutions were explored, given the relatively shallow bearing strata, and a steel driven piled solution was chosen to mitigate the risk of ground conditions, and also to provide the most programme efficient solution to deliver the tricky construction.

Got a project in mind?
Get in touch.