Sustainable design-focused leading Welsh college
Ystrad Mynach College, Wales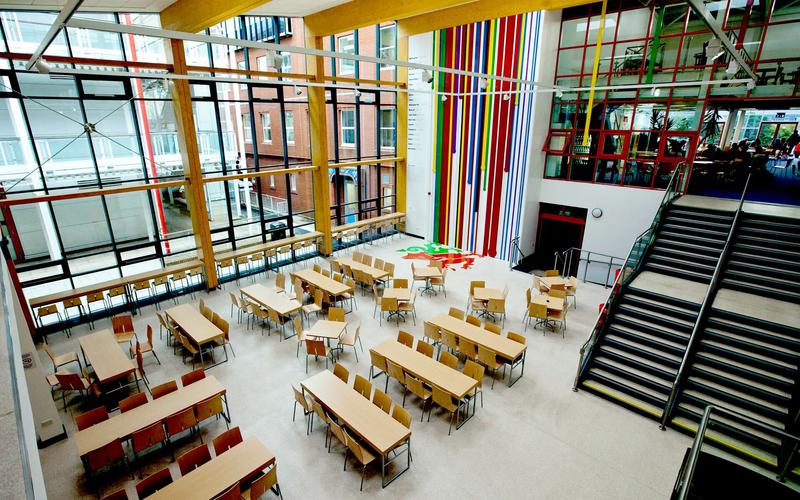 Our sustainable design solutions enabled Ystrad Mynach College to realise its desire to become one of the largest further education colleges in Wales.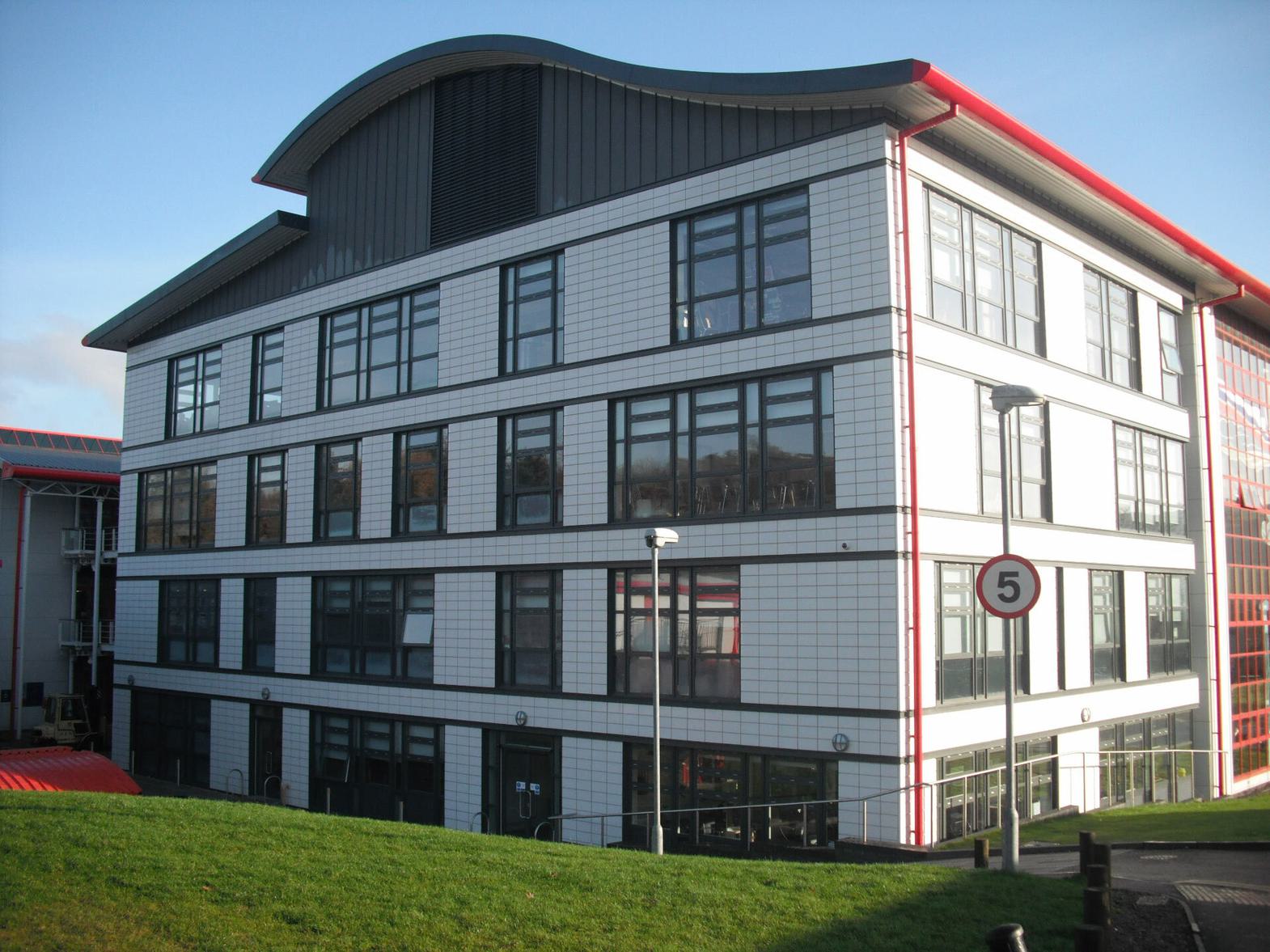 Ystrad Mynach College appointed us to provide multi-disciplinary services to build a new, high-quality facility to meet its ambitious aspiration to become one of the largest education providers in Wales.
The project required the development of a four-storey teaching block as an extension to one of the college's original 1950's concrete framed buildings. Requirements included general classrooms, a hair and beauty studio, a learning resource centre and a new refectory and kitchen facilities. Additionally, it was critical that the building achieved a BREEAM 'excellent' rating.
We began by carrying out an early site investigation report at the start of the project which allowed design development to begin quickly. Our continued close working relationship with all members of the design, construction and client team allowed refinements to the scheme without compromising the delivery schedule.
Our civil and structural design features provided significant benefits in sustainable design, including thermal mass/exposed concrete structural soffits; rainwater harvesting; installation of a biomass system; and the use of a natural ventilation strategy, with windows linked to a building management system to control building cooling overnight.
The design and subsequent building works achieved a BREEAM excellent rating, scoring highly across all categories and winning multiple awards.
Our successful relationship with the college was further cemented when we were appointed to provide services for phase 2 of the development - a sports and leisure teaching facility requiring planning permission from the Welsh Assembly. This structural scheme involves a dramatic feature roof and cantilevered fitness studio, as well as a section of aircraft fuselage (used for air steward training) to be suspended above the central atrium space.
In accordance with the college's high aspirations, in 2013, Ystrad Mynach college and Coleg Morgannwg merged to become Coleg y Cymoedd, meaning 'college of the valleys'. By joining together, Coleg y Cymoedd became one of the largest further education providers in Wales with almost 20,000 students and over 1,000 members of staff.
Got a project in mind?
Get in touch.