Back to News
Film commissioned to celebrate 500 years of engineering innovation in Plymouth
6th Nov 2018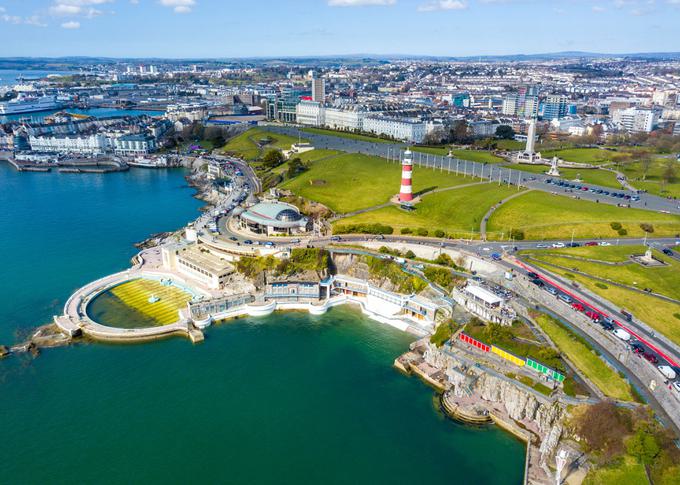 The Institution of Civil Engineers has commissioned a new film 'Engineering Plymouth' celebrating how civil engineers have helped to shape the city over the last 500 years.
Produced as part of ICE's 200th anniversary celebrations, 'Engineering Plymouth' illustrates the city's engineering journey through time. The film, supported by Hydrock amongst other contributors, ultimately focuses on Plymouth's future and the people tasked with leading its current major engineering projects − an area in which at Hydrock, we are proud to be playing our own part.
Featuring iconic locations such as Plymouth Breakwater and the Eddystone Lighthouse, 'Engineering Plymouth' brings together 14 regional partners and over 30 contributors to take the audience on a breathtaking tour of Plymouth and its evolution into a 21st century city.
The film is narrated by actress, comedian and writer Dawn French and features music by West Devon's acclaimed singer, songwriter and musician, Seth Lakeman.
Miranda Housden, ICE Regional Director South West, said: "'Engineering Plymouth' explores the role of civil engineers in designing, building and creating our city – both in the past and into the future. It aims to highlight that civil engineering is a rewarding and creative career and hopes to encourage the next generation to join the profession.
"This truly collaborative production has brought together the community to show both the history, and the future, of this city that we all love."
Jonathan Derwent, Technical Director in Hydrock's Plymouth office, commented, "Plymouth has a unique and rich civil engineering history, made possible by its wide range of world-class and in some cases world-first civil engineering projects in this majestic maritime setting. What better place to showcase our industry's achievements over the past 200 years.
I'm proud that today our own engineers at Hydrock are helping to restore and preserve Plymouth's heritage buildings, reviving them for people to experience and celebrate long into the twenty first century alongside contemporary buildings and infrastructure. It's a privilege to be part of the ICE's celebrations in Plymouth."
The film can be viewed here