Back to News
Hydrock support successful planning application to extend Western Community Hospital in Southampton
23rd Aug 2021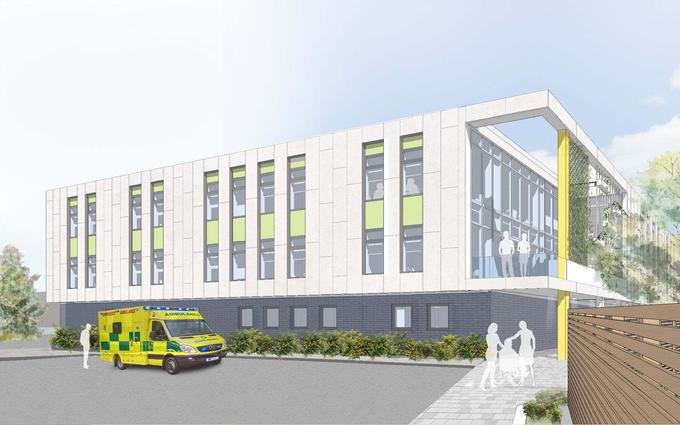 Hydrock's Southampton-based transport planning team led our contribution to the successful planning submission for a new three-storey rehabilitation unit within the existing Western Community Hospital in Southampton.
Based in the Millbrook area of Southampton, the Western Community Hospital provides important community and mental health services for people across the city.
Acting for the Solent NHS Trust, we delivered the transport planning, noise and air quality studies to support the planning submission for the £19.5m redevelopment of one of the existing wings to deliver a three-storey, 50-bed purpose-built rehabilitation unit. Our work was delivered in close collaboration with planning consultants, Vail Williams who led the planning application, and architects Sonnemann Toon. We also oversaw the delivery of the ecology and landscaping statements from Tyler Grange. Southampton City Council granted conditional planning permission for the scheme in August 2021.
Our work has included the delivery of a Transport Statement and Travel Plan for the application, and in addition we have produced a site-wide Travel Plan for the whole hospital.
Commenting on our approach, Emily Pearson, Technical Director in Hydrock's transport planning business in Southampton, said: "Our focus has been on how to better manage the existing parking provision. Western Hospital sits in a residential area and there is no space to extend the available parking. This means our work has included understanding how the staff travel to the hospital and looking at ways to influence travel patterns and behaviours to encourage other means of travel.
"With an emphasis on ensuring there is provision for patients and visitors to park at the hospital, we've been advising the NHS Trust on how to ensure the existing parking provision is used in a more disciplined way, whilst supporting staff, in particular, with ways they can positively change their own travel patterns.
"It was a highly collaborative process between the Trust, Vail Williams and ourselves to draw together a planning submission that will enable the increase of important healthcare provision in the community whilst minimising the impact on the surrounding area", said Emily.
Sue Harriman, Chief Executive at Solent NHS Trust said: "This is a major milestone in our plans to centralise and future proof our rehabilitation facilities for patients across the Southampton area. This will transform existing facilities and have significant benefits for the wider health system, as well as our local community."
Demolition work is expected to start in spring 2022, with the scheme taking an estimated 18 months to complete.
Image courtesy of Sonnemann Toon Architects LLP.