Back to News
Empowering future women in engineering
21st Jul 2021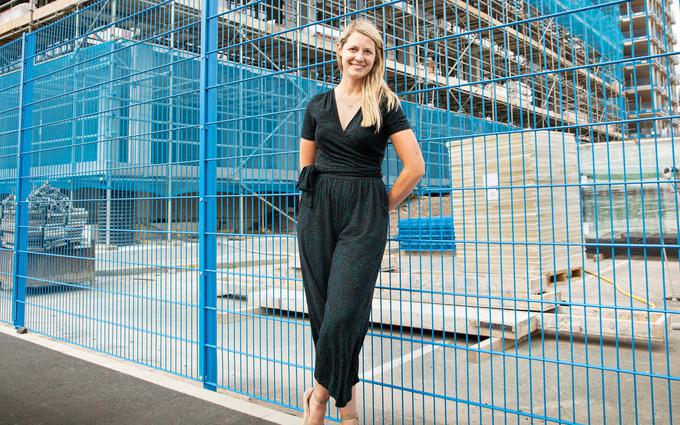 One of our chartered environmental geologists, Sarah Hey (pictured above) was delighted to be invited by one of our clients, The Guinness Partnership, to present at their virtual event promoting gender equality in the construction industry.
It was held as part of a wider programme in association with Women in Construction (WiC), which is an independent not-for-profit. The organisation provides bespoke support to women wishing to work in the industry, which now includes a five-week programme for women of mixed ages and backgrounds ‒ from nurses, teachers and those who worked in hospitability ‒ that, as a result of the pandemic, find themselves struggling for employment or looking to retrain for a different profession entirely.
For the first two weeks of the programme, The Guinness Partnership provides industry insights and exposes participants to content that aims to engage, inform and inspire. This includes exploring the pathways towards a range of jobs within the construction, site visits to see historical and current projects, and presentations from women in the industry.
Sarah, who is part of our Programme Delivery team, stepped up* to talk about her personal experiences of being a woman in engineering following an invitation from Andrew Upton, Head of Design and Quality at The Guinness Partnership, who was looking for an outstanding role model.
Sarah was joined by Heike Messler, an architect from Pollard Thomas Edwards, and Maisie Irlam, who is a landscape architect from Plantit – IE, a company who we collaborated with on The Guinness Partnership's Points Cross, Hunslet Road scheme in Leeds.
As important as it is to encourage more women by emphasising all the positives, there's also a duty to speak candidly if we're truly going to change the face of the industry. With over seven years' experience of the construction industry under her belt, it's safe to say Sarah has seen it all: the good, the bad, and the ugly.
Sarah explained: "When I was a graduate fresh out of university I was often approached or hollered at from a distance when on construction sites. You don't often see women on construction sites so being young with blonde hair you kind of stand out. At the time I didn't know how to approach the subject and would often smile or laugh [it off] before putting my head down and walking off quickly to do my site validations and go. But those behaviours are not okay ‒it's not a compliment, just disrespectful!
"However, over the years my confidence has developed and I would approach things differently now. I would either get their name or make a note of the plot number and report them to the relevant site manager as it's improper conduct and needs to be reprimanded. Thankfully, this is only a small minority on construction sites and there are some genuinely lovely people who you can have a good laugh and banter with, especially if you're repeatedly visiting the same site and grow a friendship with those on site.
Sarah also provided insights as to what it is like working as a project manager. This included shedding light on the knowledge and skills required to manage multi-disciplinary projects simultaneously, troubleshooting any complications that arise and deepening client relationships in the process.
The event ended with a Q&A session and the feedback received from the group was unanimously positive with participants saying they felt better informed about the opportunities and available pathways into the construction industry.
*An equally outstanding role model, Rebecca Baines who is a talented mechanical design engineer in our BPE team was originally invited but couldn't make the date of the event