Back to Articles
Smooth the transition and the future of energy looks good
Josh Bullard
\
12th Dec 2019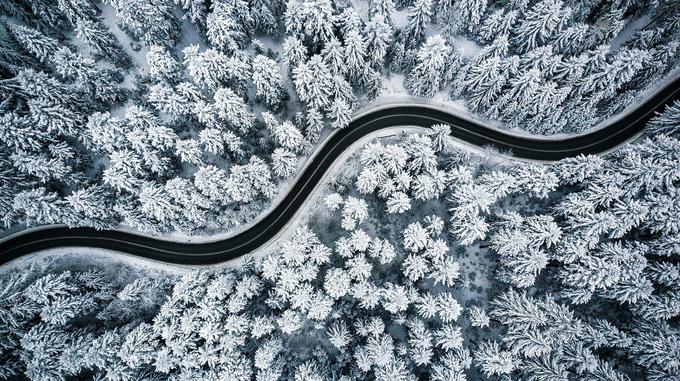 Smoothing the transition to a clean energy future requires government commitment and investment and the continued encouragement of more ethically-led investment. Once progress is made, the market will drive itself. This was the conclusion of our Smart Energy roundtable in London.
Our latest Smart Energy event, a breakfast roundtable at One Aldwych in central London, brought together decision-makers representing an arm's-length government body, a leading hotel developer, a major social housing provider and a range of professional service providers to the property sector.
Josh Bullard provided an introductory overview of Hydrock's perspective on the developing energy market, paving the way for Chris Bowie-Hill to facilitate a lively discussion from which five key themes emerged:
1. The path to decarbonisation
The consensus around the table was that if government is prepared to shift market forces by financially supporting low carbon initiatives that drive investment - encouraging developers and the private sector to adopt new technologies - then decarbonisation will climb the agenda and change will happen.
Investors are cautious beasts. Without knowing a whole host of market factors in the future, they will perceive inherent risk. Caution is best allayed by the government. If they can de-risk the equation, investors are more likely to engage.
It's best illustrated by the success of offshore wind and solar, which benefited from government investment, exceeded targets and is now largely self-sufficient. By comparison, the concept of carbon capture and storage failed because of a lack of a long-term commitment.
Equally, the role of local authority led-initiatives such as City Leap in Bristol, is a great example of driving change and focusing on decarbonisation programmes at a local level, with local authority assets.
2. Think long-term
Investment decisions on 15-year energy technology strategies are not helped by government policy cycles of 4-5 years.
Equally, the pace of technological change in the energy sector can be so rapid that for developers and local authorities, the decision to invest is fraught with risk when something new could be invented and available tomorrow. The challenge, identified by our roundtable, is to repurpose what we have.
However, there's also the challenge that developers and investors may also think in short-term cycles. If a development window requires 3-5 years to achieve turnover before a sale, where is the motivation to commit to smart energy solutions beyond that investment cycle? A social shift coupled with changing investor appetite will give analysts the data they require and the clarity to make future investment decisions which will ultimately encourage more long-term thinking.
3. Security of supply – the challenge of micro-grids
Is it time to adopt a blank canvas? Imagine a future where every site is independent – an entire mixed-use or commercial area is self-sustained with its own micro-grid.
However, we're so reliant on power, how do you ensure security of supply and how do you pay for this security? Is the answer to build in battery storage too?
The group concluded that the key is to ensure that our energy systems work together whilst allowing future technologies to develop. If one micro-grid fails, then another micro-grid can temporarily step in. The challenge is how to regulate micro-grid providers in a newly emerging market.
4. What happens to the National Grid?
If we live in a world where every site has its own mini power station, what happens to the National Grid?
Who pays for an asset that faces dwindling demand? With less, or even no revenue for the Grid, how is it maintained?
Demand for the National Grid will remain as and when micro-grids become disconnected. This requires the Government to de-risk the micro-grid market to accelerate growth, whilst finding a way to protect the National Grid as an essential back-up.
5. Legislation, profit, or people power: Name that catalyst.
Ultimately, one of these factors will change, catalysing a shift of attitude in the market.
Evidence suggests that the consumer base is widening with respect to where people want to invest their money. There is an increase in funds moving into ethical investments. People are talking more about off-setting their travel, and being more educated, creative and supportive of the energy they consume.
People power is making sustainability and choices about energy rise up the agenda, and funders will invest if there is a pathfinder model through government support to manage the transition and set a new market in motion.
Many thanks to our participants:
Lis Blunsdon, FieldFisher
Roger Bryant, Savills
WaiLun Ho, AHR
Jennifer Hunt, Ebbsfleet Development Corporation
Rob Hunter, L&Q Energy
Andrew Perkins, EY
Tim Wheeldon, Zeal Hotels
Claire Weir, CBRE