Back to News
Experienced 'geo' engineers join Hydrock in Manchester
15th Mar 2018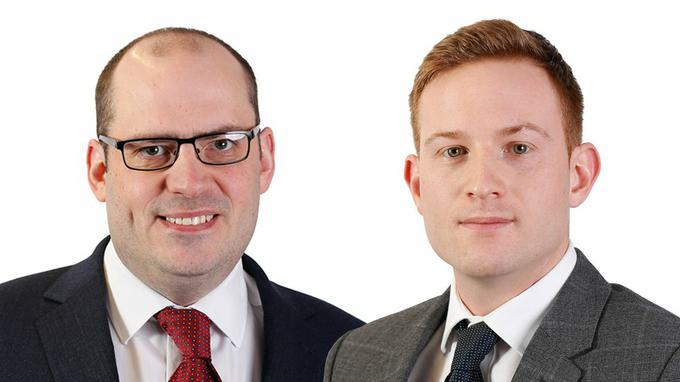 Hydrock is delighted to welcome Paul Hooton as a Technical Director and Jonathon Sander as a Senior Geo-Environmental Consultant to our growing office in Manchester to be part of the company's national Land Quality business.
Paul Hooton joins Hydrock having spent almost ten years with Jacobs. Paul is a Chartered Civil Engineer with 16 years post-graduate experience in the geotechnical sector and is a UK Registered Ground Engineering Specialist (ROGEP).
Paul has extensive sector experience having worked on projects covering the rail, light rail, highways, aviation, flood protection, utilities, local government and leisure sectors. His experience is in ground investigation, geotechnical design, reporting, geotechnical construction, asset management and supervision of new build infrastructure.
Over the last ten years, Paul has worked for Lancashire County Council, the Environment Agency, Manchester Airport Group, Network Rail, Balfour Beatty and United Utilities, amongst other clients.
He is a trained Delegated Engineer for the Institution of Civil Engineers, mentoring others with their professional development, and is also an assessor for ROGEP.
Joining Paul in Hydrock's Albert Square office in Manchester, to work with Technical Director, Danny Hope, is Jonathon Sander. Jonathon joins from Capita and has recently completed an MSc at Lancaster University in Contamination, Risk Assessment and Remediation.
As a Senior Geo-Environmental Consultant, Jonathon interprets and models geotechnical and geo-environmental data to help both private and public sector clients understand the potential risks and design requirements for development sites. Jonathon is adept at delivering environmental chapters for EIA statements, designing and planning intrusive site investigations and delivering innovative solutions to facilitate future infrastructure design.
Speaking about these appointments, Dr Scott Elliott, Hydrock's national director for Land Quality, said: "The appointment of Paul and Jonathon is illustrative of the quality and depth of experience in our Land Quality team. They are great additions to our highly regarded team in Manchester, and across our business our early-career professionals will really benefit from Paul's experience with ICE and as a ROGEP assessor.
"We are going from strength to strength in our delivery of high-quality geotechnical engineering consultancy and land quality site investigations. Our Manchester team has recently won projects to provide geo-environmental consultancy during delivery of the Manchester to Trafford Park Metrolink extension, and is delivering ground investigations for Peel Land and Property for a manufacturing facility in Ellesmere Port. Nationally we're acting for major clients such as Roxhill, Gazeley, Crest Strategic Projects and Barratt London, amongst others."