Back to News
Senior hires made to expanding national Geo business
3rd Feb 2022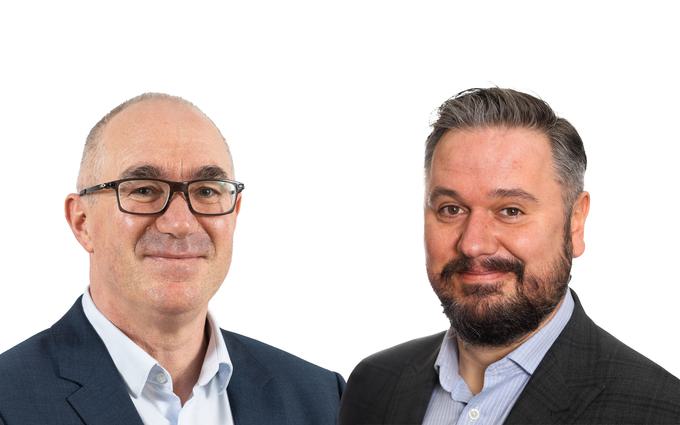 Senior hires made to expanding national Geo business
Mark Campbell and Matt Tebbett have joined Hydrock's national Geo business as Regional Director and Associate Director respectively, with Mark leading in the south-west and Wales, and Matt leading in Birmingham.
As our new Regional Director for the south-west of England and Wales, Mark joins Hydrock from Jubb where he was Head of Ground Engineering. Mark has a 30-year career in the ground engineering sector with wide-ranging experience including due diligence advice at pre-acquisition stage, the management of site investigations and remedial strategies, contracts management of geotechnical works, geotechnical design, and the management of health, safety and quality management.
Mark is an advocate of the use of geospatial techniques in developing conceptual ground models throughout the lifecycle of a project. He is also passionate about the communication of temporal and spatial risk and has expert knowledge of geo-hazards and slope instability.
Mark is currently a member of the CIRIA Project Steering Group established to produce a best practice guide to responding to natural landslides.
Matt has joined Hydrock following a 15-year career at Atkins where he was leading the contaminated land and hydrology team. Matt will lead our ground engineering team in Birmingham as part of our wider Midlands based resource.
Matt has a track record of work-winning and delivering multi-disciplinary projects. He is particularly skilled in earthworks design and managing construction constraints for clients. Matt's background is in remediation, reclamation, earthworks and demolition, and his sector expertise is especially strong in residential and commercial development.
Speaking about these appointments, Paul Shelley, Divisional Director at Hydrock, said:
"

We welcome Mark and Matt to our 110+ strong national Geo-environmental and Geotechnical team. They both have important, strong and growing teams to manage in our business. Across the UK, we're addressing complex environmental and geotechnical site constraints and supporting our clients on de-risking developments to enable future multi-use community developments to come forward. Mark and Matt's respective experience will be of real benefit to our existing teams as we help our clients realise these goals.

"