Back to News
Hydrock continues to expand with latest office opening in Leeds city centre
11th Oct 2021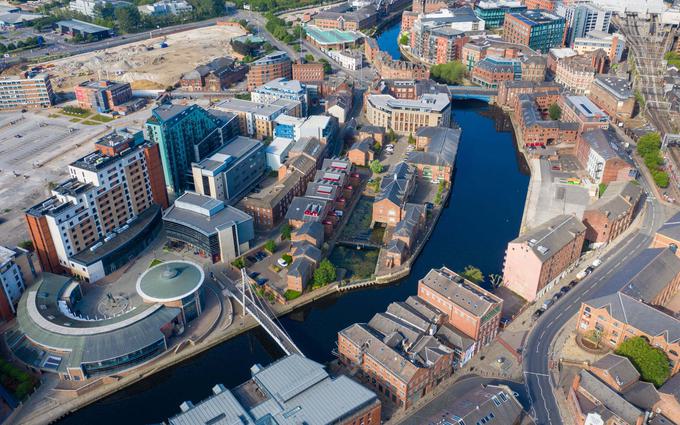 We're pleased to announce the opening of a new office in Leeds city centre ‒our 17th regional office ‒as we continue to expand our national footprint and client delivery.
With an increasing number of high-profile projects in and around the region, it's a move that will place Hydrock at the thick of the commercial district in Leeds city centre near a number of our well-established clients.
John McElwee, Executive Director at Hydrock, said:
"This is an exciting move as we look to continue to grow our integrated consultancy market offer geographically in high-performing cities all across the UK.
"With our clients, we're increasingly acting first and foremost as a strategic advisor, especially around how to embed sustainability and energy transformation into their businesses and real estate assets and portfolios. And even in today's world of remote and flexible working, being able to operate as closely to clients, and with acute local market knowledge, is something we know they value and is the bedrock of our successful relationships."
Back in 2017, Hydrock acquired Yorkshire-based MRB Consulting Engineers which had a 20-strong team predominantly based in Wetherby, Yorkshire. MRB had built a reputation for delivering building services design and environmental engineering consultancy services on a wide range of property schemes across the UK.
Since then, MRB has been fully integrated into Hydrock and the business is currently working on large mixed-use developments, which includes consultancy on the Leonardo Buildings, the design of the first phase of Points Cross in Leeds, Wakefield Civic Quarter and the new multi-million-pound Siemens Mobility train factory.
Moving our expanding operation to a city centre workspace means we can now progress our evolving business plans for further growth and development across our specialisms of Building Performance Engineering, Civil and Structures, Geo-environmental and Geo-Technical, Fire Engineering, Mechanical and Electrical, Smart Energy and Sustainability and Transport Planning.
The 3,000 sq ft hybrid-ready space at Riverside West on Whitehall Road will be the local base for up to 40 people.