Back to News
New Line Up for Hydrock's Structural and Civil Engineering Team
5th Oct 2021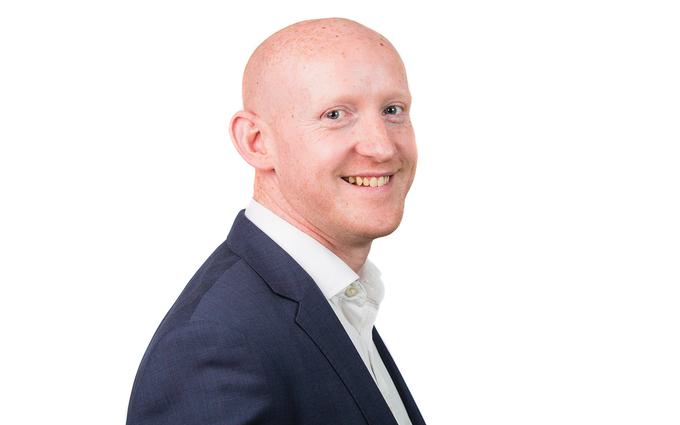 We're delighted to share our new team line-up within Hydrock's Structures and Civils team, with Jason Walker becoming Divisional Lead from 1st October, and Jerry King stepping into a more technical role.
As with all great milestones, it's worth taking a moment to look back and celebrate what has been achieved, as well as looking forward to how we build on over 13 years of momentum.
Jerry began his career as a draughtsman with Anthony Hunt Associates, structural engineers responsible for numerous world-renowned buildings and proponents of British High Tech architecture. This grounding paved the way for the technical excellence and creative felt tip sketches for which Jerry has become synonymous.
Jerry joined Hydrock in 2008, when we acquired his successful practice, Structures 1. His successful tenure as Divisional Lead for the national Structures and Civils division, has seen this well-established team grow to 138 strong, across 10 teams.
The business has benefited greatly from Jerry's strong relationships with architects and contractors, and as a consequence the team has delivered a diverse range of high-profile multi-award-winning projects in this time, including two BCO 'Best of the Best' winners in Keynsham Civic Centre and the UK Hydrographic Office.
Jerry has always been 'hands-on' for our more challenging projects and continues to bring to the team a wealth of design knowledge in all structural materials. Jerry's expertise will remain a key strength for the team, as he combines project work with a national QA role to uphold our technical excellence.
Dr Brian McConnell, CEO acknowledged Jerry's achievements and said: "Jerry has made an enormous contribution to not only the success of Structures and Civils as a division, but the overall reputation and credibility of Hydrock as a whole, demonstrating how technical expertise combined with an innate ability to strike up relationships with key industry players has earned us an enviable position in the marketplace. I'd like to thank Jerry for all his efforts over the years and look forward to seeing his work being built upon by Jason and the team".
Jason Walker joined Hydrock in 2017 leading a large team in Bristol with responsibility for design quality and delivery of projects for key clients. Over the past four years, Jason has shown great leadership and work winning prowess within the region and beyond, making this new role a natural progression.
Jason's strengths lie with his people skills, developing strategic relationships and working collaboratively with both clients and colleagues alike.
Commenting on his appointment, Jason Walker said: "We are living in a time where people are finally placing a greater value on sustainability and carbon conscious design. Our Structures and Civils team is strongly positioned to tackle the challenges facing clients and the industry, helping them to achieve net zero carbon and address embodied carbon, whilst meeting their goals of increasing the value of their assets through creating sustainable buildings.
"I believe that as engineers we have a significant role to play in devising these solutions, with substantial input into discussions and more importantly, actions around re-use, re-purpose and retrofit of building stock."
New team structure
In recognition of the strength and depth of expertise of our regional teams, they will be managed at a regional level by the following:
Bristol and Gloucester: Keith Johnston with Lynsey Laycock succeeding Jason to lead a large part of the Bristol-based resource
Wales: Matt Ace
Midlands and the North West: Carl Britland
London and South East: Tim King
South and South West: Jonathan Derwent