Back to News
Real-world fire training for Hydrock's fire safety team
18th Sept 2019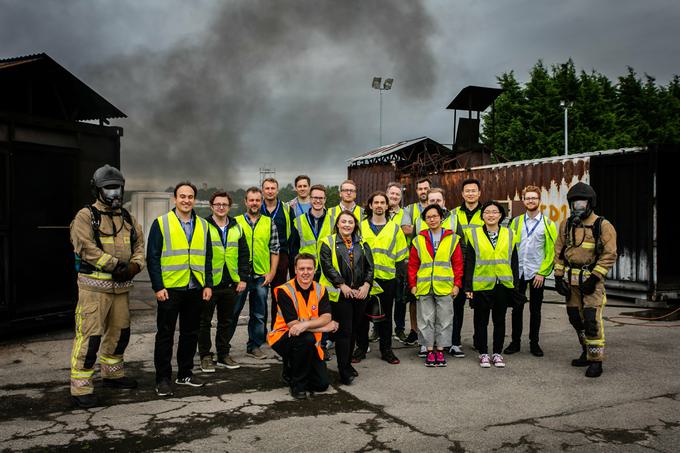 From the way fire behaves, to the challenges the Fire Service face when they enter a building, Hydrock's national fire safety team needs to know it all, so we sent them for a day of practical learning at the Fire Service College in Moreton-in-Marsh.
Taking advantage of the excellent facilities at the Fire Service College site, which include laboratories, carbonaceous burning facilities and a specialist incident ground, our team attended lectures and were given demonstrations to help them deepen their appreciation of the fire hazards they are designing against.
The training gave our engineers and consultants a firsthand insight into the dangers that fires pose both to the Fire Service and the public, including flashover and backdraught manifestation.
Kevin McKeown, Technical Director of Fire Engineering at Hydrock, said: "Hydrock is committed to the ongoing personal development of our fire safety teams, and this training day was an excellent way of giving them practical experience in a controlled environment. The value our engineers and consultants get from having first-hand knowledge on how fire behaves and crucially, the extreme hazards UK fire fighters are confronted with, is priceless."
Hydrock's fire safety team has a diverse range of expertise and experience in the field, and is made up of doctoral and chartered engineers, ex-UK and international Fire Service personnel and engineers with a prestigious International Master's Degree from Lund University.
Dr Rui Sun, Associate Director of Fire Engineering, said: "Our fire safety team members come from diverse backgrounds and different experiences. It's our diversity that gives us strength. However, we instill a culture of collaboration and learning which is aimed at ensuring the advice we give to our clients meets the highest professional and ethical standard."
Hydrock's fire safety division was set up in 2017 by Kevin, and it now comprises 21 fire safety professionals working within three distinct teams:
Fire Engineering, which allows our clients to achieve the functional requirements of the building with the architectural and commercial aspirations of the client
Fire Risk Management, working with clients in the 'as built' world to provide and implement solutions in a structured, risk-based manner
Nuclear and Industrial Fire Safety, which gives the heightened level of fire safety required in these high-hazard industries, especially considering their size, and frequently, the remoteness.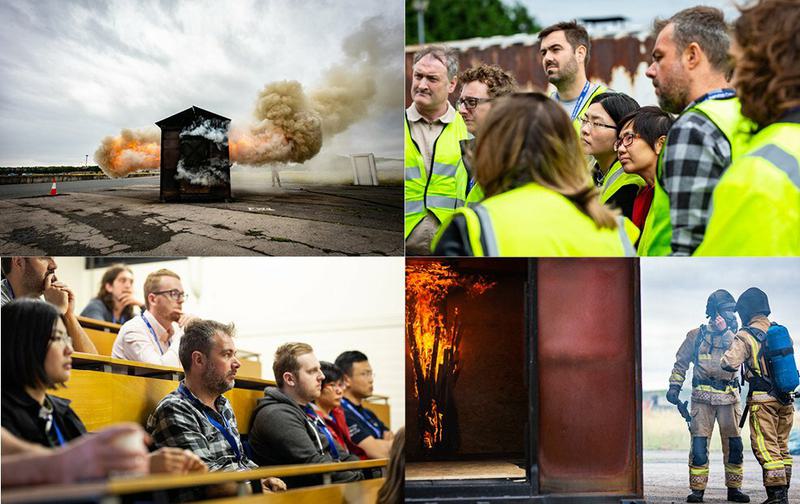 Photos courtesy of Rebecca Faith.