Back to News
Energy and sustainability specialist, Rebecca Lowe joins our team in Birmingham
13th Sept 2019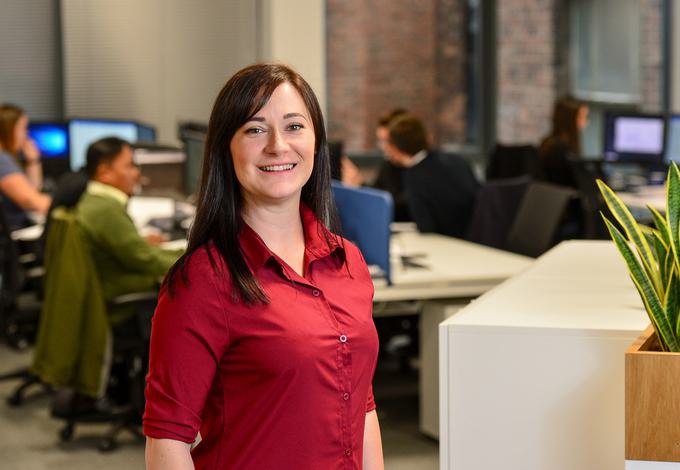 With a strong background in sustainability in the property and construction industry and a detailed knowledge of national and local planning policy, Hydrock is delighted to welcome Rebecca Lowe to our team in Birmingham.
Rebecca joins Hydrock in our Birmingham city centre office from Turley where she was a senior consultant in their sustainability team and their national lead on BREEAM.
Rebecca is a BREEAM AP (accredited professional) with extensive experience as a BREEAM Assessor and low carbon consultant in the property and construction sector. With her knowledge of national and local planning policy, she promotes and delivers improvements to building design to deliver the best environmental, social and economic outcomes whilst maintaining a commercial focus for clients.
Rebecca joins our national Building Performance Engineering business, led in Birmingham by Toby Faulconbridge, who commented: "We're delighted to welcome Rebecca to Hydrock. With her experience and client relationships, this is a significant addition to our fast-growing team in Birmingham city centre and extends the range of advice we can offer to clients on development schemes."
Speaking about current trends in sustainability in the development sector, Rebecca says: "For high quality developments, there is a growing need to demonstrate not only energy performance beyond Part L compliance and environmentally sustainable design measures, but to also drive forward the agenda on social sustainability. For developers, growing importance is attached to what you are offering the community and the occupiers of your buildings in terms of quality of space and wellbeing. How to support this shift within the planning process demands an increasingly important balance between capital costs, policy compliance and client aspirations."
In her career to date, Rebecca has been involved in the recent £18m National College of Highspeed Rail development in Birmingham for Birmingham City Council and HS2, the Help for Heroes funded Headley Court Rehabilitation Centre in Surrey and Access 18, a large industrial park developed by St Modwen in Avonmouth.