Back to News
Industry-leading clean energy specialist joins Hydrock to power growth of Smart Energy & Sustainability business
19th Aug 2020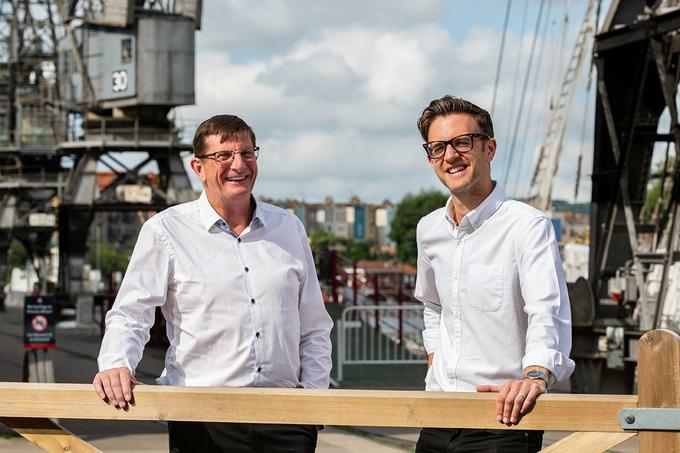 Hydrock is delighted to welcome David Streather as a Technical Director to help lead the strategic development and delivery of major renewable energy, distribution and storage projects for our clients.
David has operated both in the UK and internationally in a 35-year career that has included working for ABB, Eltek Power, Hawker Batteries (now known as Enersys) and as a consultant advising a wide range of clients from end users to power generating companies through to delivering the technical input to management consultants advising on major investment and change management programmes.
David joins Hydrock to help lead our Smart Energy & Sustainability business at both a strategic and delivery level on key feasibility, design and operational energy projects. He has significant experience at both the design and contracts/delivery stage of projects, including setting up and negotiating energy contracts with energy generation/supplier companies and a multitude of aggregators and investors. In this new role at Hydrock, David will also seek to help end users with large estates with innovative technology applications and solutions to consider the commercial value they can achieve from investing in battery storage on site.
Commenting on the appointment, Josh Bullard, Director of Hydrock's Smart Energy & Sustainability Division, said: "It's a reflection of the pace of growth of our energy and sustainability offering within Hydrock that we have been able to attract someone of David's experience and calibre to join our team.
In recent months we have secured significant appointments with local authorities, major developers, and business operators, all seeking advice on a roadmap to net-zero, and all focused on issues such as energy security, storage and efficiencies. With David's immense experience and contacts, his presence in our team will further strengthen our ability to deliver large-scale renewables and storage projects for our clients."
On joining Hydrock, David said: "This is such an exciting time to be joining Hydrock, with the UK Government relaxing planning legislation it will make it easier to construct large batteries to store renewable energy from solar and wind farms across the UK. The opportunity for masterplan developers, energy providers and local authorities is significant in the march towards a net-zero future."
David's career track record includes designing more than 100MW of battery storage and 45MW of solar photovoltaic that are all at various stages of implementation and include grid-scale applications and co-located projects. In recent times he has been advising clients on smart city concepts including full electric vehicle rollout, IoT platforms, renewable energy and distribution infrastructure, including unique application of energy management, to position to local authorities and private developers. Previously, David was also part of the design team that invented the first sealed lead acid battery.