Back to News
Hydrock makes critical fire safety appointment in Edinburgh
21st Oct 2021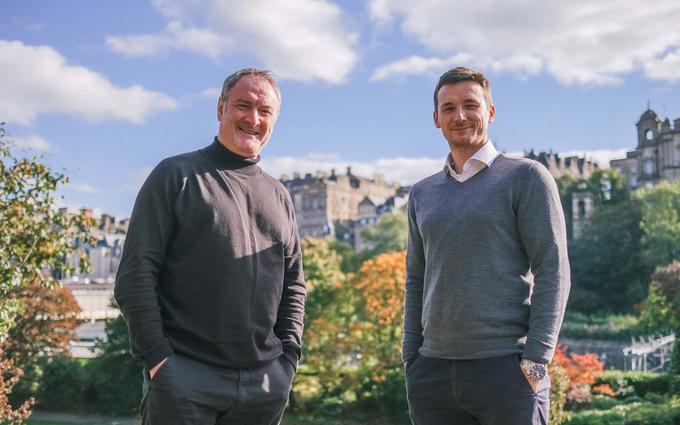 We're delighted to welcome Dr James McNay (pictured) as Technical Director in our rapidly growing Fire Engineering team as we continue to expand in high-performing city regions across Scotland.
An important part of James's role will be to establish our office in Edinburgh, working alongside Regional Director Marc Pawson. Our ambition is to be the go-to consultancy for fire engineering advice for the local built environment and help safeguard a city which, if you take the two-square-mile radius of its World Heritage Site, has the highest concentration of listed buildings in the UK and billions of pounds' worth of new developments in the pipeline.
Kevin McKeown, Divisional Director, Fire Safety at Hydrock, said:
"It represents a real feather in our cap to bring onboard someone of James' undoubted calibre, and personality, to join our fire safety team, which continues to go from strength-to-strength. Edinburgh is an exciting, yet complex, market and his background in systemic safety and fire safety engineering will help our clients safeguard their assets and communities with robust fire engineering design and fire safety strategies as the city's next phase of transformation takes shape."
James joins from Micropack Engineering Ltd., a consultancy producing fire and explosion prevention technologies for high hazard environments where he spent 11 years, most recently as managing director. During this time, helped to optimise the design, reduce costs and streamline change management processes during the operational phase of high-hazard facilities the world over. This experience is particularly invaluable as industries begin repurposing existing assets and adopting non-carbon energy technologies, such as hydrogen production.
Speaking about joining Hydrock, James added:
"I'm delighted to be joining one of the most acutely curated fire engineering and fire safety teams operating in the industry. From the very first conversation, it has always been quite clear that Hydrock is a unique company, with an extremely talented employee base, and has core values it lives up to that genuinely ensure people thrive.
"I see my specific expertise in developing active and passive fire designs and strategies complementing our existing offer, and I'll be looking to develop tight-knit relationships with our clients and stakeholders who are looking to achieve performance-based solutions to fire safety-related challenges across the built environment."
For many years, James has promoted the view that embedding fire safety philosophy early and aligning it with the risk and objectives of the asset is vital to the long-term success of any fire safety mitigation strategy.
Recognised as a leader in the field, James was nominated to be Chair of the BSI committee developing a standard on hazard mitigation for hazardous industries, and has served on this, and other committees, developing multiple design standards aimed at improving fire safety.
James has a PhD in Systemic Fire Safety Engineering from the University of Strathclyde, focusing his thesis on the relationship between systemic fire prevention and mitigation in machinery spaces.