Back to News
Simon Cole joins Hydrock as leading technical specialist for Geo-Environmental and Geotechnical division
Simon Cole
\
4th May 2022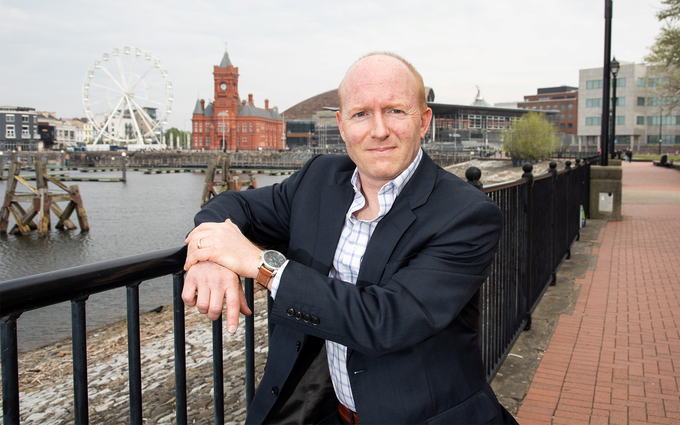 We are delighted to announce the appointment of Cardiff-based Simon Cole as Technical Director, providing national support to our Environmental and Geotechnical designers and consultants.
Simon joins Hydrock from a 20-year role at AECOM where he was Technical Director and UKI Practice Lead for Remediation Services. With a PhD in Environmental Engineering, his 23-year career has given him vast multidisciplinary experience in sectors such as oil and gas, nuclear, manufacturing, environmental regulation and brownfield redevelopment. In keeping with his career focus on environmental risk assessment, he is current chair of the Society of Brownfield Risk Assessment.

He was formerly chair of the NICOLE asbestos in soil working group, a member of the Joint Industry Working Group for asbestos in soil, and BSI Committee member for the CEN standard (CEN/TC 416) BS EN 16736:2015 on Health Risk Assessment of Chemicals.
Simon has served as national advisor/technical expert to the Environment Agency, the UK Government and the Welsh Government - he was an invited member of the Welsh Government's land contamination advisory group and was an industry nominated representative on Defra's Expert Panel on Part 2A of EPA 1990. Simon has also co-written regulatory and industry guidance in collaboration with many external stakeholders and partners.
Commenting on the appointment, Paul Shelley, Divisional Director at Hydrock, said:
"Simon's industry leading experience and personal enthusiasm for the sector are a great fit with Hydrock's current capabilities and ethos. I look forward to working with Simon and further enhancing our technical capability in the environment, asbestos and sustainability fields."