Back to News
Experienced fire safety engineers join Hydrock
1st Feb 2018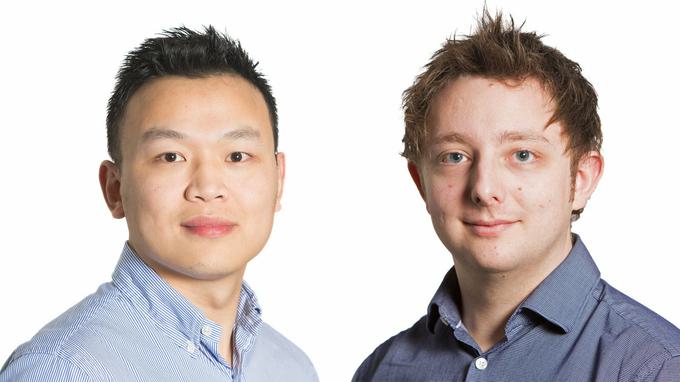 Hydrock is delighted to welcome Dr Rui Sun and Chris Allery to join our fire safety engineering team. They will deliver fire safety strategy development, structural fire engineering design and analysis, and structural blast engineering capability.

Speaking about the appointments, Kevin McKeown, Hydrock's national fire engineering lead, said: "Understanding the potential risk of fire in buildings has become even more important and complex than ever before. Our approach brings a whole new level of pragmatism, problem solving and commercial awareness to managing this risk in the built environment. We're cutting through the confusion and helping clients to understand how to better control risks and costs associated with building design."

Hydrock's new appointments are: Dr Rui Sun, a leading figure in the fire engineering sector who has spent 11 years researching and working within the field of structural fire engineering and analysis. Based in Manchester, Rui joins Hydrock as a Principal Fire Engineer from MMI Engineering and will help clients with comprehensive risk assessments to ensure the potential effects of a fire are understood, influencing optimal building design and compliance in an effective and efficient manner.

Rui also advises clients on the enhancements required to structure and building fabric to withstand blast and in this area his experience includes working at London Paddington station and Manchester Airport.
Chris Allery joins Hydrock in London from ChapmanBDSP as a Principal Fire Engineer. Chris has a track record of developing fire strategies on some of the UK's biggest construction projects, including phase 3 of the Battersea Power Station redevelopment.

Chris helps clients to develop robust fire safety strategies and is an expert in the use of many modern fire engineering techniques such computational fluid dynamic (CFD) modelling to understand the movement of smoke and fire propagation in a building. This approach informs the design of smoke ventilation systems and demonstrates where fire protection needs to be prioritised in a building design.

"The appointment of Rui and Chris is illustrative of our commitment to growing our team's expertise allowing us to better advise our clients on how a building and its fire protection systems will perform in the event of a fire. It means we can advise clients on the required fire protection and how to achieve architectural objectives whilst optimising the cost of construction and ongoing maintenance" said Kevin.

Hydrock's fire engineering team is part of the company's Building Performance Engineering business, a practice area that influences all the factors that affect the performance of a building, delivering usability, simplicity and comfort to occupiers and value to investors and owners.